This Week, June 10-14, 2019
Read the latest news from the Academy.

Recent Academy Activity, June 10–14, 2019
Academy Service Award Nominations Due June 28
A reminder that the deadline for nominations for the Academy's annual service awards is just two weeks away, Friday, June 28. The awards—the Robert J. Myers Public Service Award, the Jarvis Farley Service Award, and Outstanding Volunteerism Awards—will be presented at the Academy's Annual Meeting and Public Policy Forum Nov. 5–6 in Washington.
Limited Time Left for Extra-Early Registration for Annual Meeting and Public Policy Forum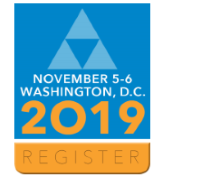 The extra-early deadline for the Academy's 2019 Annual Meeting and Public Policy Forum is approaching quickly. Make sure to register by June 28 to take advantage of the lowest rates to attend this event. The 2019 meeting and forum will be held on Nov. 5–6 in Washington, D.C., with an agenda that will deliver up-to-the-minute information about top public policy and professionalism issues. Join your fellow members and register today.
June 26 Life Webinar: PBR Resources Update—Summer 2019
Join the Academy's "PBR Resources Update—Summer 2019" webinar later this month to learn about key updates and recent publications that can assist life actuaries with their principle-based reserving (PBR) work. Speakers will provide updates on recent Academy publications designed to support life actuaries with their assumptions for PBR and other valuation frameworks; recap new changes to the VM-20 practice note for 2019; discuss how these Academy resources can be properly utilized with tips from the experts; and offer a look at upcoming resources. Linda Lankowski, vice chairperson of the Life Practice Council, will moderate the webinar, which will be held on Wednesday, June 26, from noon to 1:30 p.m. EDT. Register today.
Recently Released
In the June HealthCheck, it was reported that the Health Practice Council (HPC) submitted a statement for the record to the House Ways and Means Committee for its Wednesday hearing, "Pathways to Universal Health Coverage." Also covered, the HPC submitted a comment letter to the Actuarial Standards Board on the fourth exposure draft of a proposed new actuarial standard of practice on modeling; the Essential Elements report "Medicare's Long-Term Sustainability Challenge" and related issue brief Medicare's Financial Condition: Beyond Actuarial Balance were updated; and recent state and federal legislative and regulatory activity.
Alert
The U.S. departments of Health and Human Services, Labor, and the Treasury have issued final rules that are intended to expand access to health insurance coverage through health reimbursement arrangements. The rules were issued in response to an October 2017 executive order from President Trump that directed the departments to expand access to HRAs; association health plans; and short-term, limited duration insurance plans. Read the Academy alert.
Upcoming Events
In the News
A U.S. Government Accountability Office report on benefits and challenges presented by innovative uses of technology cited the Academy's Big Data and the Role of the Actuary monograph.

A Michigan Advance story on a House bill that would create a Pension Rehabilitation Administration within the U.S. Department of Treasury cited the Multiemployer Plans Committee's June 2017 issue brief, Overview of Multiemployer Pension System Issues.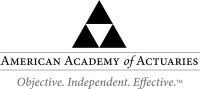 Follow the Academy on Facebook, LinkedIn, and Twitter.

---
1850 M Street NW • Suite 300 • Washington, DC 20036 • 202.223.8196 • www.actuary.org
Copyright 2019 American Academy of Actuaries. All rights reserved.