Jarvis Farley Service Award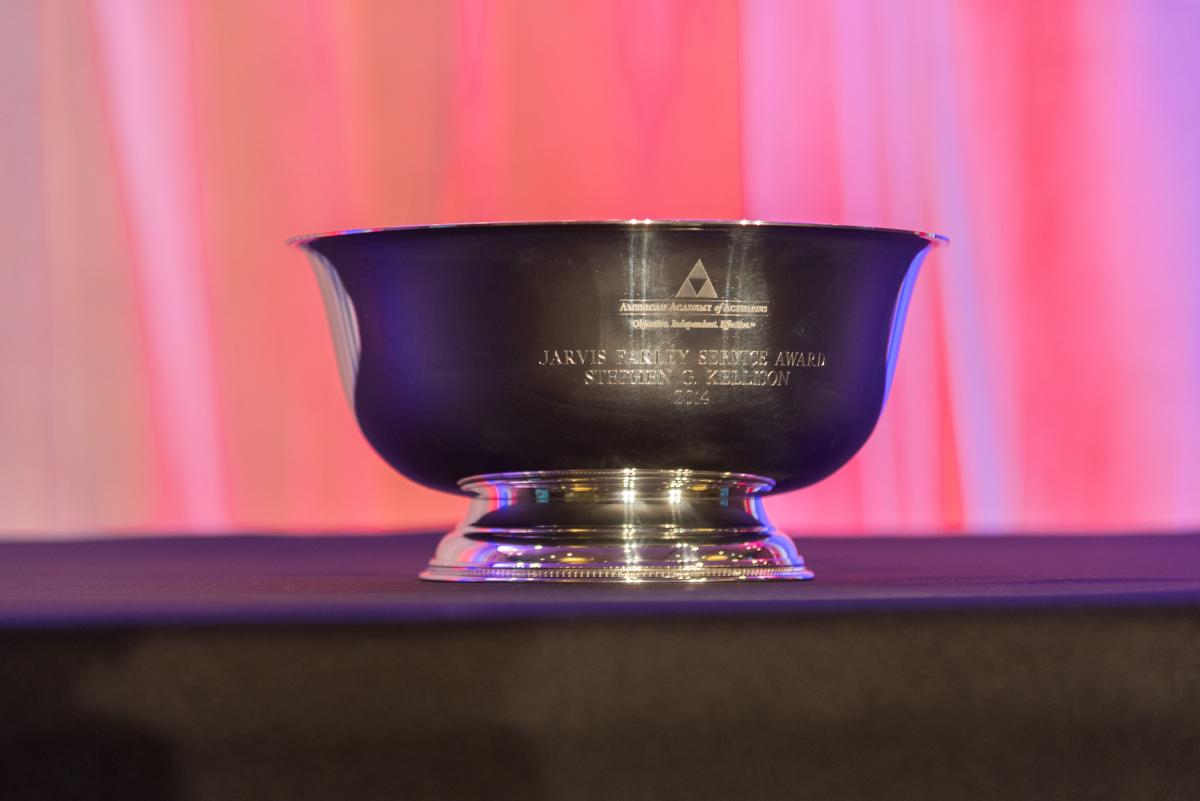 About the Award
The Jarvis Farley Service Award honors actuaries whose volunteer efforts on behalf of the Academy have made significant contributions to the advancement of the profession.

The Academy established the award in 1991 to honor one of its most dedicated volunteers. Jarvis Farley was a charter member of the Academy and an invaluable resource for the profession. He served on Academy committees from 1972 until his death in 1991. His untiring volunteer work for the Academy epitomized the caliber of service honored by the award. To select the recipient of the Farley Award, the Executive Committee considers nominations from individual Academy members and from Academy committees.

The award is presented at the Academy's annual meeting.

How to Nominate
The Academy invites nominations for the 2019 Jarvis Farley Service Award. The nomination deadline is June 28, 2019. You can make your nomination online here. You can use this PDF form if you prefer to mail or fax your submission.

Eligibility Requirements
Eligible candidates are Academy members who have:
demonstrated their commitment to professionalism.
made extraordinary contributions to the actuarial profession through long-time service as Academy volunteers.
been an inspiration to practicing actuaries.
commanded respect inside and outside the profession.

Except for previous recipients of the Farley Award, any Academy member may be nominated. Former Academy presidents may be nominated, but only their post-presidential service will be considered.

Questions?
If you need more information, please contact Kasha Shelton at the Academy (membership@actuary.org, 202-223-8196)

Previous recipients of the Farley Service Award: