Outstanding Volunteerism Award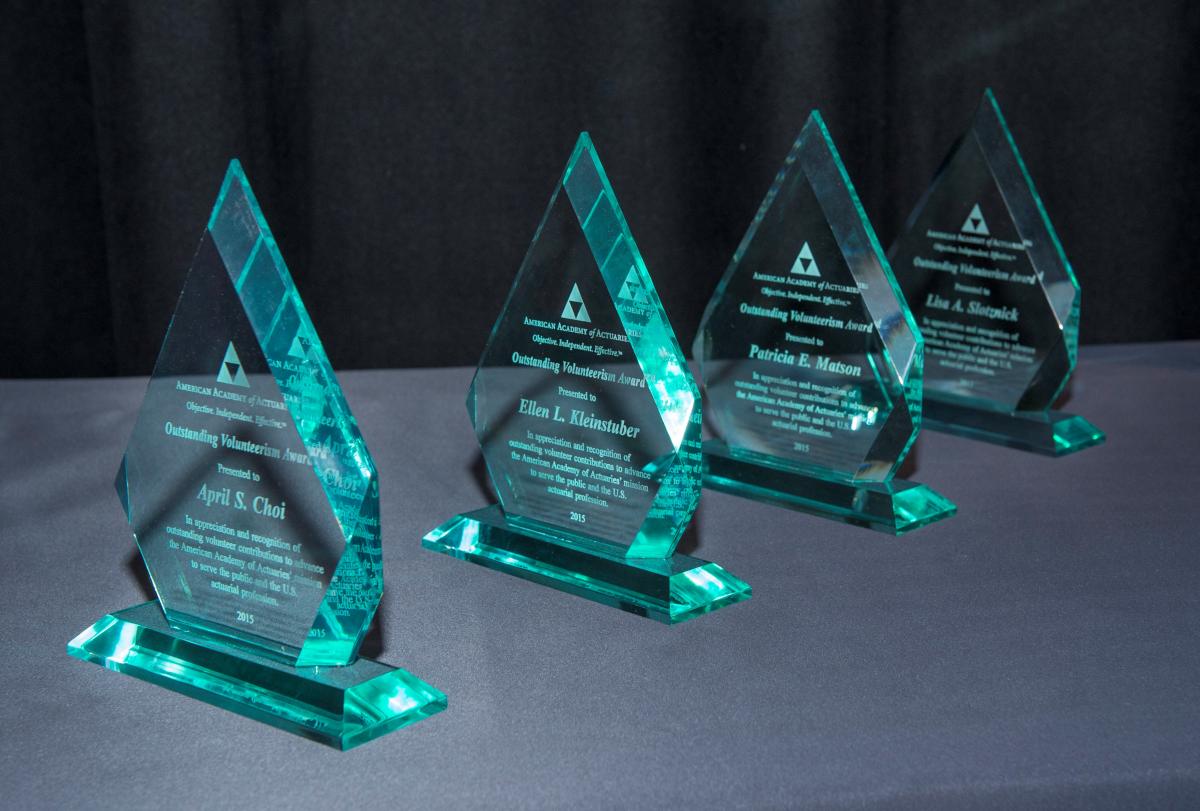 About the Award
The Outstanding Volunteerism Award honors Academy volunteers who have made a single, noteworthy volunteerism contribution that is above and beyond what is reasonably expected of an Academy volunteer. To select the recipient(s) of the Outstanding Volunteerism Award, the Executive Committee considers nominations from individual Academy members and from Academy committees.

The award is presented during the Academy's annual meeting.

How to Nominate
Nominations for the 2022 Award for Outstanding Volunteerism are now closed.
Eligibility Requirements
Any Academy member is eligible for this award except current board members or officers (if different). Past board members or officers (if different) are eligible to be recognized for service as long as such service did not occur during their respective tenure as a board member or officer. Prior recipients of this award can be nominated and win multiple times if their contributions in successive years warrant it.

Eligible candidates are Academy members who have performed in a way that is conspicuously above and beyond what is reasonably expected with respect to volunteer duties and responsibilities for the Academy during the 12 months preceding the nomination. In addition to Academy council or committee participation, service on behalf of the Academy may include participation on committees of other organizations, such as the NAIC, that reflects positively on the Academy and benefits Academy members.

Questions?
If you need more information, please contact Heidi Guerra at the Academy (guerra@actuary.org, 202-223-8196).

Previous recipients of the Outstanding Volunteerism Award:

2022 Recipients
2021 Recipients
2020 Recipients
2019 Recipients
2018 Recipients

2017 Recipients

2016 Recipients

2015 Recipients

2014 Recipients

2013 Recipients

2012 Recipients

2011 Recipients