This Week, June 15–19, 2020
Read the latest news from the Academy.

Recent Academy Activity, June 15–19, 2020
Deadline Next Friday—Academy's Service and Volunteerism Award Nominations
The deadline is next Friday, June 26, for nominations for the Academy's annual service awards. Nominate a deserving colleague who has made a difference through public service, or has demonstrated an enduring contribution to the U.S. actuarial profession, or has made a meaningful volunteer contribution in the past year, by nominating her or him for one of the Academy's annual prestigious service and volunteerism awards—the Jarvis Farley Service Award, the Robert J. Myers Public Service Award, and the Outstanding Volunteerism Awards.
Kasha Shelton Promoted to Academy's Director of Membership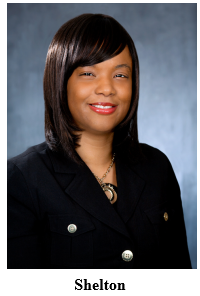 The Academy has promoted Kasha Shelton to director of membership, effective immediately. Shelton has served the organization for over 20 years in various roles in both the Public Policy and Membership departments. She started her tenure at the Academy as an administrative assistant in Public Policy and has since advanced progressively through more responsible positions in both departments, before ultimately landing in the Membership Department in July 2008, most recently serving in the position of assistant director of membership relations/administration.
Shelton has demonstrated her dedication and commitment to the Academy's goals and mission over many years, and her vital understanding of the interests and needs of our volunteers and members have contributed greatly to the Academy's achievements in all the areas that she has been involved with—including meetings and special events—and she has become essential to every aspect of the Academy's membership communications and policies.
Tune In to the Academy's YouTube Channel
Running out of shows to watch on Netflix? Check out the Academy's newly refreshed YouTube channel, which features videos that showcase the important work of actuaries and includes highlights from past Academy events. Subscribe to stay on top of videos as they are added.
June 30 Comment Deadline for ASOP No. 11
A reminder that the June 30 deadline is approaching for comments on the exposure draft of ASOP No. 11, Reinsurance Involving Life Insurance, Annuities, or Health Benefit Plans in Financial Reports. The ASB extended a previous deadline because of the coronavirus pandemic. The exposure draft can be viewed here.
Public Policy Activity
The Life Underwriting and Risk Classification Work Group gave a presentation on actuarial perspectives on accelerated underwriting to the NAIC Accelerated Underwriting (A) Working Group.

The Life Illustrations Work Group sent a comment letter to the NAIC Life Actuarial (A) Task Force regarding the illustrations of Indexed Universal Life (IUL) insurance policies under Actuarial Guideline XLIX (AG 49) and the American Council of Life Insurers' redline of AG 49A.
Upcoming Events
In the News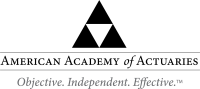 If you would like more information or to contact the Academy, please visit us at www.actuary.org/content/about-us
Follow the Academy on Facebook, LinkedIn, and Twitter. Listen to our podcast.
---
1850 M Street NW • Suite 300 • Washington, DC 20036 • 202.223.8196 • www.actuary.org
Copyright 2020 American Academy of Actuaries. All rights reserved.