This Week, March 16–20, 2020
Read the latest news from the Academy.

Recent Academy Activity, March 16–20, 2020
Message From Academy President D. Joeff Williams
I'm sure that all of you are aware of and concerned about the consequences of this extraordinary period of uncertainty as a result of COVID-19. I want you to know that the American Academy of Actuaries is continuing to provide objective and independent analysis to all those with whom we work at the local, national, and international level, as you will see in our new webpage on COVID-19 information resources, described more below. As many people shift to virtual or remote platforms, the Academy's staff and volunteers are also doing so while continuing to work together as we always have done to remain available to our members and other stakeholders. We will do our best to continue to disseminate relevant and useful information to you—not just on COVID-19, but on all of our public policy and professionalism work.
I also want to remind you that, with the announcements we have all seen of the necessary cancellation of many larger in-person events, live webinars that include the opportunity for Q&As are an excellent source for obtaining the "organized activity" continuing education (CE) credit that you may need this year. Academy webinars continue to be a viable source for CE. Academy webinars are also archived and available without charge to members after the live event and provide another opportunity, if you are working remotely, to gain CE that meets the requirements of the U.S. Qualification Standards under the "other activities" category.
Academy Offers Resource Page on Coronavirus Pandemic Information
The Academy has created a webpage with resources for the ongoing coronavirus (COVID-19) pandemic. The page includes resources such as links to the Centers for Disease Control and Prevention (CDC) and World Health Organization (WHO), the Centers for Medicare & Medicaid Services (CMS) regulatory activity and other legislative and regulatory actions, pertinent articles, and more. The Academy will continue to add resources to this freely available webpage as more information becomes available. Visit the webpage at www.actuary.org/coronavirus.
First of Three-Part Retirement Webinar Series Is Tuesday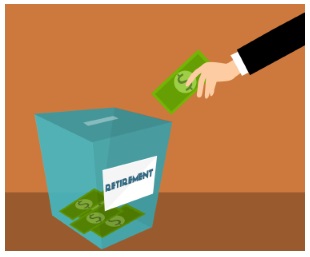 The Academy's three-part Academy webinar series, "Retirement Plan Coverage in America: Today's Realities and Tomorrow's Prospects," kicks off next week with the first webinar, which will focus on multiemployer plans. The series will explore the differences between multiemployer, public, and corporate retirement plan systems, and how those differences, especially funding rules, impact participants.
"Part One: Focus on Multiemployer Plans" will be held on Tuesday, March 24, from noon to 1:30 p.m. EDT. Speakers will discuss who is covered by these plans, how the plans are regulated, current issues impacting these plans and their participants, and reform proposals on the table. The Academy believes in good faith that attendees will have the opportunity to earn up to 1.8 continuing education (CE) credits and 1.8 non-core, non-ethics continuing professionalism education (CPE) credits under Joint Board for the Enrollment of Actuaries rules.
Join us for the first in a series of enlightening conversations about retirement plan coverage. Register today.
Recently Released
The Spring Casualty Quarterly covers the new Actuaries Climate Risk Index, released in January, and includes an interview with Steve Jackson, the Academy's assistant director for research (public policy), about several of the index's key findings. Also in the issue, the Actuaries Climate Index's five-year moving average reached a new high for the sixth consecutive quarter; Academy P/C representatives met with federal officials on key issues; and recent state and federal legislative and regulatory activity.
Public Employment Opportunity
The Federal Emergency Management Agency (FEMA) is seeking an actuary to be based in Washington, D.C. The ideal candidate will be experienced in insurance, providing pricing, reserving, modeling, and underwriting insurance or reinsurance coverages. The posting opened on March 19 and runs through April 7. Click here to apply via USA Jobs.
The Academy has long supported government employers who are seeking to hire qualified actuaries. See our Public Employment Opportunity Posting Policy for more information.
Alert
President Trump signed legislation into law to address the developing national crisis caused by the COVID-19 (coronavirus) pandemic. H.R. 6201, the Families First Coronavirus Response Act, provides funding for safety-net programs including food assistance and unemployment insurance; establishes a paid family- and sick-leave program; provides coverage of diagnostic testing for COVID-19 with no patient cost-sharing, including for uninsured patients; and more. Read the Academy alert.
Public Policy Activity
The Health Solvency Subcommittee submitted a response letter to the NAIC Health Risk-Based Capital (HRBC) Working Group for its request to provide the health bond factors over a range of additional time horizons—spanning one to five years.
Upcoming Events
"Focus on Multiemployer Plans"—March 24, pension webinar

"Focus on Public Pension Plans"—April 23, pension webinar (registration opening soon)

Casualty Loss Reserve Seminar & Workshops (CLRS), Sept. 14–16, Orlando. Fla.

Academy Annual Meeting and Public Policy Forum, Nov. 5–6, Washington, D.C.

Life and Health Qualifications Seminar, Nov. 9–12, Arlington, Va.
In the News
A Reason Foundation opinion piece on Massachusetts public employee pensions cited the Pension Practice Council's issue brief, The 80% Pension Funding Standard Myth.

Insurance News Net cited the Pension Committee's March 9 comment letter to the IRS on mortality tables.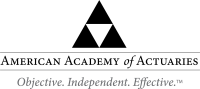 If you would like more information or to contact the Academy, please visit us at www.actuary.org/content/about-us
Follow the Academy on Facebook, LinkedIn, and Twitter. Listen to our podcast.
---
1850 M Street NW • Suite 300 • Washington, DC 20036 • 202.223.8196 • www.actuary.org
Copyright 2020 American Academy of Actuaries. All rights reserved.