This Week, Aug. 26 - 30, 2019
Read the latest news from the Academy.

Recent Academy Activity, Aug. 26–30, 2019
Board Election Concludes
Thank you to all the Academy members who cast their votes in the online election for the four candidates for open regular director positions on the Academy Board of Directors. Voting wrapped up last week with a slightly higher percentage of members voting than in last year's election, with 12.28% of those voting who were eligible. The newly elected directors will be Kenneth Kasner, Barbara Klever, Frank Todisco, and Aaron Weindling. All of the terms will begin after the Academy's Annual Meeting of the membership on Nov. 5.
Actuaries Climate Index Winter 2018–19 Data Released
The Academy and co-sponsoring U.S. and Canadian organizations have updated the Actuaries Climate Index (ACI) with data from the winter of 2018–19, contributing to an upward trend in the average ACI value for winter. Taking the new data into account, the average of the last five winter ACI values was higher than the average for the five winters ending in 2017–18. Read the news release.
Last Chance—Early Registration Ends Today for the Seminar on Effective P/C Loss Reserve Opinions
Today, Aug. 30, is the last day to secure early registration rates to attend the 2019 Seminar on Effective P/C Loss Reserve Opinions, which will be held Dec. 4–5 at the BWI Airport Marriott, just outside of Baltimore. Prices will increase starting tomorrow, so don't miss out—register today and save.
Two Weeks Remain for Annual Meeting Early Registration Discount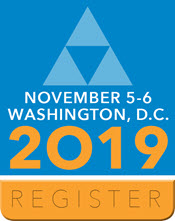 Just two weeks remain to secure early registration discounts for the Academy's 2019 Annual Meeting and Public Policy Forum, to be held Nov. 5–6 in Washington, D.C. The premier two-day event is a great chance to interact with your fellow members, get continuing education credit, and engage in the public policy and professionalism arena. A recently added plenary session will include a nationally known authority on examining the challenges that women face in achieving a secure retirement. You can also enjoy testing your professionalism acumen during an interactive game show. Also, Pennsylvania Insurance Commissioner Jessica Altman will discuss health policy issues; and political satirist, commentator, and author P.J. O'Rourke will give the opening plenary address at the two-day event. Learn more about the event and to see what's on the agenda, including breakout sessions in property/casualty, health, life, and pension practice areas. Be sure to register by Sept. 13 to obtain your discount—register today.
Save the Date—PBR Boot Camp
As a result of popular demand, the Academy is going to offer another PBR Boot Camp. Save the date for the Academy's sixth PBR Boot Camp, which will be held Dec. 9–11 in Austin, Texas, where you can learn what's working from those who have been at the forefront of principle-based reserving (PBR) implementation. Registration will open soon.
Recently Released
The August Actuarial Update, released Friday, includes a wrapup of the Academy's presentations at the National Association of Insurance Commissioners (NAIC) Summer National Meeting in New York City. Also in the issue, Academy representatives attended the International Association of Black Actuaries' annual meeting; an Academy-organized panel presented on climate indexes at an American Statistical Association meeting; and the "Professionalism Counts" column looks at Precept 10 and "Courtesy and Cooperation."
Public Policy Activity
The Long-Term Care (LTC) Valuation Work Group presented updates on the mortality and lapse tables development to NAIC's LTC Actuarial Working Group.

The Group Life Waiver Valuation Table Work Group updated the NAIC's Health Actuarial Task Force of on group life waiver of premium mortality and recovery tables development.

The LTC Reform Subcommittee submitted comments to the Federal Interagency Task Force on LTC Insurance on two options listed in the "Federal Policy Options to Present to Congress" published by the NAIC's Long-Term Care Innovation (B) Subgroup.
Upcoming Events
Casualty Loss Reserve Seminar & Workshops (CLRS)—Sept. 16–18, Austin, Texas

"Reliance: '...A Little Help From My Friends'"—Oct. 16, professionalism webinar

Academy Annual Meeting and Public Policy Forum—Nov. 5–6, Washington, D.C.

Life and Health Qualifications Seminar—Nov. 10–14, Arlington, Va.

Seminar on Effective P/C Loss Reserve Opinions—Dec. 4–5, Baltimore-Washington International Airport

PBR Boot Camp—Dec. 9–11, Austin, Texas (registration will open soon)
In the News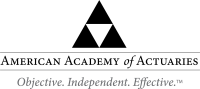 PLEASE DO NOT REPLY TO THIS EMAIL. THIS EMAIL ADDRESS IS NOT MONITORED.
If you would like more information or to contact the Academy, please visit us at www.actuary.org/content/about-us
Follow the Academy on Facebook, LinkedIn, and Twitter.
Rather not receive Academy emails? Unsubscribe by emailing membership@actuary.org.
---
1850 M Street NW • Suite 300 • Washington, DC 20036 • 202.223.8196 • www.actuary.org
Copyright 2019 American Academy of Actuaries. All rights reserved.