Candidate Information: Aaron R. Weindling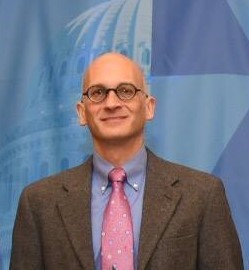 Candidate for Regular Director Term
Ending in 2021

Name: Aaron R. Weindling
Practice Area: Pension
Employer: Willis Towers Watson
City, State: Philadelphia, Pa.
Credentials: MAAA, FSA, FCA, EA





Candidate Biographical Sketch

Aaron Weindling, a member of the Pension Practice Council and chairperson of the Financial Economics Resource Group, is nominated to fill the remaining two-year term that is being vacated by Tim Geddes. In 2017, Weindling was recognized with an Outstanding Volunteerism Award for his numerous contributions to Pension Practice Council projects, including bringing a financial economics perspective to the Assessing Pension Plan Health: More Than One Right Number Tells the Whole Story issue brief and other papers, his work on a special multiemployer reputational risk work group, and his contributions to the Selecting Investment Return Assumptions Based on Anticipated Future Experience practice note exposure draft and other projects. Weindling has also been a speaker at the Academy's events such as the Enrolled Actuaries Meeting and the webinar, "Valuation of Lump-Sum Benefits."
Weindling is currently senior director and North American modeling and analytics leader at Willis Towers Watson in Philadelphia. He has worked at Willis Towers Watson for 20 years and has held other positions as an actuary and an actuarial software developer.

The Academy's mission is to serve the public and the U.S. actuarial profession. My service on the Board will allow me to further the Academy's mission of public policy and professionalism by:

Supporting the evolution of our profession and promoting our engagement in important issues. The Academy constantly faces challenging issues of balance, as do its members. We need to adapt to changing circumstances while retaining the lessons of the past. We need to make thorny topics accessible to our stakeholders without stripping out important information. We need to actively engage in sensitive issues even as our analysis remains objective. I will strive to support a robust Board that recognizes and confronts this complexity in its deliberations.

Academy Service
Member, Pension Practice Council, 2016–Present
Member, Pension Committee, 2016–Present
Chairperson, Financial Economics Resource Group, 2016–Present
Member, Actuarial Standards Board Modeling Task Force, 2014–17
Member, Multiemployer Reputational Task Force, 2015–18
Member, The Joint Task Force for the Review of Retirement Work Products, 2018–Present
Vice Chairperson, Joint Academy/SOA Pension Finance Task Force, 2014–16; Member, 2009–14
Member, Stock Options Task Force, 2004–09