This Week, May 31- June 4, 2021
Read the latest news from the Academy.

Recent Academy Activity, May 31 – June 4, 2021
Virtual PBR Boot Camp Kicks Off Monday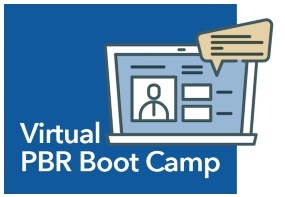 Monday is the first day of the Academy's Virtual PBR Boot Camp—there's still time to register and join us for this highly regarded seminar, to be held June 7–9. With an agenda geared for those who are new or relatively new to life principle-based reserving (PBR), attendees will hear firsthand from those who have been at the forefront of implementation. Presentations will include lessons learned since PBR became fully implemented last year. Our flexible registration allows you to sign up for the full event or for the day or days on which content is most relevant to you. Group registration is also available. Register today to make sure you're there when it starts on Monday—register now.
Academy Service and Volunteerism Awards Deadline Is June 25
The deadline is June 25 to submit nominations for the Academy's 2021 distinguished service and volunteerism awards. Service is the heart of the Academy and its mission, and these awards recognize the substantive and noteworthy work accomplished by actuaries in their volunteer work for the Academy and public service. Nominate a fellow Academy member who has made a difference for the public and the U.S. actuarial profession to receive one of the Academy's prestigious awards:
The awards will be presented in conjunction with the Academy's 2021 Annual Meeting and Public Policy Forum this fall. More information about this year's annual event will be released soon.
Catch Up on 'Academy Voices' Episodes
Looking for something to listen to on the way to the beach? Or at the beach? Tune in to "Academy Voices"—relatively brief conversations with actuaries provided by the Academy, which include interesting and sometimes humorous or poignant personal anecdotes. The latest episodes feature Julie Lerche, chief actuary and chief strategy officer at NC Medicaid, and chairperson of the Academy's Medicaid Committee; Annette James, chairperson of the Academy's Health Equity Work Group; and Academy Senior Pension Fellow Linda K. Stone. Subscribe to "Actuary Voices" via iTunes, Spotify, or other podcast services. Click here to listen now.
Early Registration Discounts Available for November's LHQ Seminar
Early registration discounts are available for the Academy's Life and Health Qualifications Seminar, which will be held in person this year in Arlington, Va. (just outside Washington, D.C.) on Nov. 15–18. This event is the most efficient way to obtain either needed basic education or relevant continuing education (CE) credit necessary to qualify to issue actuarial opinions for either the NAIC Life and Accident & Health (A&H) Annual Statement or the NAIC Health Annual Statement. Always popular and highly regarded, this event usually sells out. Discounted registration rates are available through July 31—register today for the best rates.
Registration Open for Virtual CLRS
Registration is open for the 2021 Virtual Casualty Loss Reserve Seminar (CLRS), to be held Sept. 13–15. It will be the second year in which the annual CLRS has been held as a virtual event. Jointly sponsored by the Academy and the Casualty Actuarial Society, the CLRS provides educational opportunities to help attendees stay current with today's loss reserve developments and learn from experts in reserving. Register today.
Upcoming Events
In the News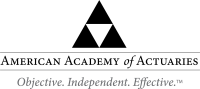 If you would like more information or to contact the Academy, please visit us at www.actuary.org/content/about-us
Follow the Academy on Facebook, LinkedIn, and Twitter. Listen to our podcast.
---
1850 M Street NW • Suite 300 • Washington, DC 20036 • 202.223.8196 • www.actuary.org
Copyright 2021 American Academy of Actuaries. All rights reserved.