This Week, April 26-30, 2021
Read the latest news from the Academy.

Recent Academy Activity, April 26–30, 2021
Save the Date—LHQ Seminar Returning to Nation's Capital in November
The Academy is pleased to announce that the always popular Life and Health Qualifications Seminar will be held in person this year. Save the date and make plans to join us in Arlington, Va. (just outside Washington, D.C.) from Nov. 15–18, 2021. Registration will open soon.
Early Registration Ends Today for Virtual PBR Boot Camp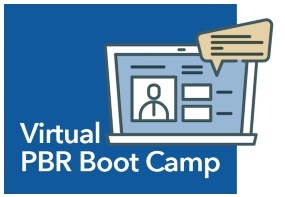 Discounted early registration ends today for the Academy's Virtual PBR Boot Camp, to be held June 7–9. The agenda for this Boot Camp is geared for those who are new or relatively new to principle-based reserving (PBR)—if you recently went through PBR for the first time or are just getting started with PBR work, this virtual seminar is for you. Sessions will include external reviews of PBR, model overview and model governance, reserve change analysis and pricing projections, implementation of VM-20, mortality, additional liability assumption, reinsurance, an overview on assets, standard projection methodology, and sample reports. Daily and group rates are available—register today.
Academy Raises Essential Actuarial Aspects of Public Policy Issues in Advance of President Biden's Address to Congress
An objective actuarial perspective is needed on key issues such as climate risk, pensions and retirement, and health equity, the Academy noted ahead of President Biden's address Wednesday to a joint session of Congress.
"The Academy offers technical analysis to policymakers and regulators that is essential to developing and implementing effective public policy to address the new and continuing challenges facing Americans' financial and retirement security through public programs and insurance and pension protections," Academy President Tom Campbell said in a news release.
Pension Webinar Looks at Risk-Sharing Plan Designs
The Pension Practice Council (PPC) held an April 27 webinar, "Risk-Sharing Plan Designs—Going Deeper (Part 1)," the first of a two-part series exploring this topic in depth. Members from several PPC committees presented an in-depth discussion of new pension plan designs to minimize cost volatility and/or provide gain sharing. The presenters were Lee Gold, of the Retirement System Assessment and Policy Committee; Mariah Becker, a member of the Multiemployer Plans Committee; and Tom Vicente, from the Public Plans Committee. Pension Committee member Rachel Barnes moderated. The panelists took questions from participants during the webinar, making for a lively exchange. Slides and audio are available free of charge to logged in Academy members.
Latest Episode of 'Actuary Voices' Features Julia Lerche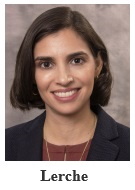 The latest "Actuary Voices" episode features Julia Lerche, chairperson of the Health Practice Council's Medicaid Subcommittee. Lerche talks about how her love for math led her to an actuarial career, which began in pensions and then led to the health practice area and getting a master's degree in public health, and to her current position as chief actuary at the North Carolina Department of Health and Human Services. Lerche is also active in the Academy's new Health Equity Work Group (HEWG). There are many ways actuaries can help in the health area now, which the pandemic has accentuated, she said, citing public service as an example. Listen now.
Health Practice/Long-Term Care Outreach
Academy Health Vice President Al Schmitz and LTC/Disability Committee Chairperson Bruce Stahl delivered a virtual presentation providing a public policy update on long-term care insurance (LTCI) to the Columbus (Ohio) Actuarial Club on Wednesday. The presentation noted the heightened focus on LTC issues due to the COVID-19 pandemic and reviewed the Academy's extensive body of work on LTC issues including issue briefs, comment letters and presentations to federal and state policymakers, including congressional testimony.
Recently Released
The April Actuarial Update covers the Health Practice Council's (HPC) virtual "Hill visits" with federal policymakers to discuss key health public policy issues, and this month's professionalism webinar on Actuarial Standard of Practice (ASOP) No. 1. Also in the issue, a new Academy research paper on scalars methodologies relevant to international group capital considerations was released this month; the "Member Spotlight" features John Purple; and the "Professionalism Counts" column looks at exercising professional judgment.
The Spring HealthCheck also covers the HPC Hill visits; the HEWG's discussion brief and an "Actuary Voices" podcast with HEWG Chairperson Annette James; an issue brief on LTC insurance and COVID-19; and the HPC's comments to federal agencies on COVID-19, Medicaid, and the Affordable Care Act.
Registration Open for May 24 Health Equity Webinar
Join the HEWG for "Health Equity: An Actuarial Perspective," a webinar that will offer an important discussion of issues involving health disparities facing our country and an update on the work group's efforts to address those concerns. Disparities in our health care system have received increased attention during the COVID-19 pandemic. Speakers will be Wayne Rawlins, M.D., vice president and chief medical officer, WellSpark Health; HEWG Chairperson Annette James and Vice Chairpersons Bela Gorman and Stacey Lampkin. Academy Senior Health Fellow Cori Uccello will moderate. The webinar will be held on May 24, from noon to 1:15 p.m. EDT. Register today.
Next Week—Life Public Policy Webinar
Register now for next week's Life Practice Council (LPC) webinar, "Academy Life Practice Webinar: Spring 2021 Policy Update." Presenters will discuss National Association of Insurance Commissioners (NAIC) and LPC activity, including recent publications and resources. A focused presentation will look at the latest developments on a proposed new NAIC Economic Scenario Generator for use in regulatory reserve and capital calculations. Academy Life Vice President Laura Hanson will moderate. The webinar will be held Wednesday, May 5, from noon to 1 p.m. EDT. Register today.
Public Policy Activity
The Health Solvency Subcommittee sent a comment letter in response to a further request from the NAIC's Health Risk-Based Capital (E) Working Group regarding the incorporation of investment income into the underwriting risk component of the health risk-based capital formula.

David Traugott, chairperson and Allan Kaufman, member of the Property and Casualty Risk-Based Capital Committee, presented an update on P/C risk-based capital (RBC) underwriting factors experience to the NAIC's Property and Casualty Risk-Based Capital (E) Working Group. The presentation covered results, methodology, and analysis of change contained in the committee's report to the working group in March.

The Health Practice Council submitted a comment letter on the revised draft of Colorado Senate Bill 21-169, following up on its previous comments on a prior version of the bill.
Upcoming Events
May 5: "Academy Life Practice Webinar: Spring 2021 Policy Update," life webinar, 60 minutes (1.2 CE)

May 24: "Health Equity: An Actuarial Perspective," health webinar, 75 minutes (1.5 CE)

May 25: "The Impacts of COVID-19 on the Life Insurance Industry," life webinar, 90 minutes (1.8 CE)

June 7–9: Virtual PBR Boot Camp (CE available)

Aug. 3: "Multiemployer Plan Provisions in the American Rescue Plan Act of 2021 (ARPA)—Discussion of Recently Issued Regulations," pension webinar, 90 minutes (1.8 CE)

Sept. 13–15: Virtual Casualty Loss Reserve Seminar (CLRS) (CE available)

Nov. 15–18, Life and Health Qualifications Seminar, Arlington, Va. (CE available)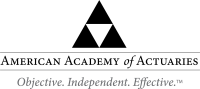 If you would like more information or to contact the Academy, please visit us at www.actuary.org/content/about-us
Follow the Academy on Facebook, LinkedIn, and Twitter. Listen to our podcast.
---
1850 M Street NW • Suite 300 • Washington, DC 20036 • 202.223.8196 • www.actuary.org
Copyright 2021 American Academy of Actuaries. All rights reserved.