This Week, Nov. 6-10, 2017
Read the latest news from the Academy.
Recent Academy Activity, Nov. 6–10, 2017
Deadline Today for Online Registration for Annual Meeting and Public Policy Forum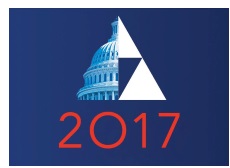 Online registration ends today, Nov. 10, for the Academy's Annual Meeting and Public Policy Forum, which will be held this coming Tuesday and Wednesday in Washington, D.C. The full program is available online for details of the more than 40 experts speaking and available continuing education and Joint Board for the Enrollment of Actuaries credits. You will glimpse the soon-to-be-released Magic School Bus Takes a Risk, a Scholastic book designed for the Academy to introduce the actuarial profession to grades 3–5 in D.C. public schools.
When you attend, consider bringing a recently retired smartphone as part of our Upcycle program to benefit The Actuarial Foundation. Also, select sessions will stream live on the Academy's Facebook page, including the presidential transition and Bob Woodward's keynote address during Tuesday's lunch. Visit our Facebook page—and follow us, if you are not already—for more information.
Join us for practice-specific breakout sessions, get the latest news on the key public policy and professionalism issues in the Trump administration's first year in office, and hear from a high-profile roster of keynote and plenary session speakers, including Pulitzer Prize-winning journalist and author Bob Woodward of the Washington Post.
The Academy's Myers, Farley, and outstanding volunteer awards will be presented service awards, and Tuesday's dinner will feature lively performances by the critically acclaimed Shakespeare Theatre Company. There's still time to join us—register today.
CPC Provides Comments on Flood Insurance Legislation
The Casualty Practice Council sent a letter Wednesday to the U.S. House of Representatives offering comments on H.R. 2874, the revised 21st Century Flood Reform Act. "A number of important reforms are in the bill as it is written, but more can be done to aid flood risk assessment and mitigation, and help address the [National Flood Insurance Program's] sustainability," said Rade Musulin, the Academy's vice president, casualty.
Academy, IAAHS Host End-of-Life Care Webinar
The Academy and the International Actuarial Association Health Section (IAAHS) co-hosted a well-attended webinar Friday, "End-of-Life Care in an Aging World: A Global Perspective." Panelists Joseph Allen Allbright and Zerong Yu, members of the Academy's Health Practice International Committee, discussed issues related to aging and end-of-life care. The webinar was moderated by April Choi, an Academy Board member and a member of the committee. Slides and audio will be available free to members early next week.
Professionalism and Public Policy Outreach
Multiemployer Plans Committee Chairperson Josh Shapiro provided an overview of the Academy's work and Capitol Hill developments on multiemployer plan issues at the Middle Atlantic Actuarial Association's annual meeting Wednesday in Columbia, Md. Academy General Counsel and Director of Professionalism Paul Kollmer-Dorsey also presented a session on professionalism developments.

Actuarial Board for Counseling and Discipline (ABCD) member David Driscoll delivered a presentation on "Codes of Conduct, Standards of Practice, and the ABCD" to the Actuaries Club of Boston on Wednesday.

Health Practice Council member Catherine Murphy-Barron provided an overview of the council's federal health policy activities during the past year to Excellus' corporate actuarial forum near Rochester, N.Y., on Friday.
Recently Released
The November HealthCheck covers the Academy's and the Health Practice Council's input on the Trump administration's executive order on health care, including the potential effects on association health plans, cost-sharing reductions, and the individual market; legislative, regulatory, and judicial updates; and a preview of health sessions at next week's Annual Meeting and Public Policy Forum.
Save the Date—Pension Webinar Set for Dec. 8
The Pension Practice Council will host a webinar, "Valuation of Lump-Sum Benefits," on Friday, Dec. 8, from noon to 1 p.m. EST. Continuing education will be available. Registration will open next week for this event.
Upcoming Events
Alerts
Public Policy Activities
The Health Practice Council sent a letter to the U.S. departments of Treasury, Labor, and Health and Human Services on the Trump administration's Oct. 12 executive order.

The Life Reinsurance Work Group submitted a comment letter to the NAIC's Life Actuarial (A) Task Force on yearly renewable term reinsurance premiums under Section 20 of the Valuation Manual.
In the News
Note: Some links in this email go to external websites and may require registration. The Academy is not responsible for the content of these websites. Links may expire.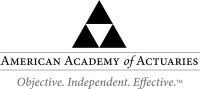 Follow the Academy on Facebook, LinkedIn, and Twitter.

---
1850 M Street NW • Suite 300 • Washington, DC 20036 • 202.223.8196 • www.actuary.org
Copyright 2017 American Academy of Actuaries. All rights reserved.