Keynote and Plenary Speakers

Keynote and Plenaries
KEYNOTE SPEAKER | GENERAL SESSION | PROFESSIONALISM PLENARY
PLENARY SPEAKER | INTERNATIONAL PLENARY | HEALTH POLICY PLENARY
---
Bob Woodward, two-time Pulitzer Prize-winning Washington Post reporter will deliver a keynote address on Nov. 14. Woodward, one of the journalistic duo who broke the Watergate story and a best-selling author of books covering the last eight presidents, will bring his fact-based, tough-minded reporting perspective and extensive historical knowledge of the presidency to the key question of what the non-traditional Trump presidency means for the country. Woodward, currently an associate editor at The Washington Post, is the author of 12 #1 best-selling books, including co-author of All the President's Men (1974) and The Brethren: Inside the Supreme Court (1979), and author of Bush at War (2002) and Obama's Wars (2010).
Read highlights from the Academy's interview with Bob Woodward.

---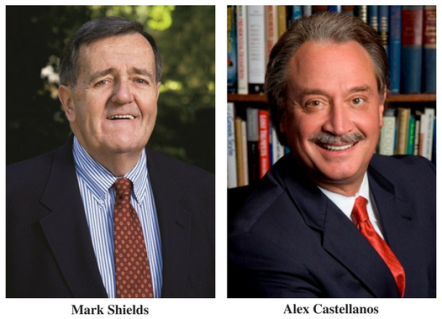 GENERAL SESSION SPEAKERS
How has the political landscape in Washington changed in the wake of the 2016 election, and how do insiders see the new dynamics playing out for policymaking on major issues like retirement, health care, public programs, and financial and insurance regulation? Two of the shrewdest, most seasoned commentators on politics today—nationally syndicated columnist and PBS NewsHour political analyst Mark Shields and ABC News contributor and veteran Republican campaign consultant Alex Castellanos—will roll back the curtains at our Annual Meeting and Public Policy Forum on Nov. 15 for a candid analysis and discussion with the audience of what's really going on in Washington, and why they should care.

---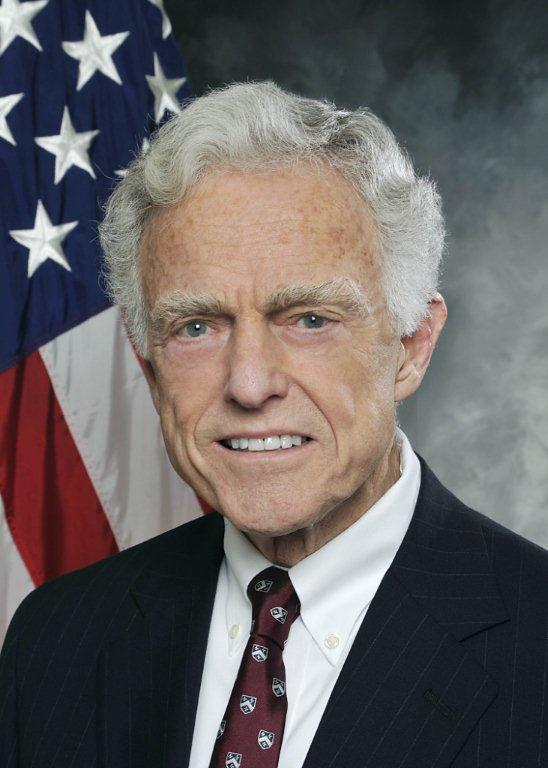 S. Roy Woodall, Jr., independent member of the Financial Stability Oversight Council (FSOC), will deliver remarks during the Nov. 14 opening plenary at this year's Annual Meeting and Public Policy Forum. Woodall will discuss his role in the council and share his perspectives on interactions with the insurance industry and insurance regulators. Woodall serves as FSOC's Independent Member having insurance expertise. This position, created by Congress, is the only one on the council that is presidentially appointed. Woodall has spent his career in a number of public and private roles, including serving as General Counsel and Insurance Commissioner of Kentucky and leading insurance trade associations. His insights will give attendees a look into the work FSOC has been conducting under the current administration in Washington.
---
PROFESSIONALISM PLENARY: PROFESSIONALISM UNDER PRESSURE

This plenary session will feature introductory remarks by Alberto Mora, senior fellow at the Harvard Kennedy School of Government's Carr Center for Human Rights Policy. Mora's career includes broad experience in the law, industry, and government; he received the John F. Kennedy Library Foundation's Profile in Courage Award in 2006 for his work while serving as General Counsel of the Department of the Navy (2001-2006) opposing the authorization of coercive interrogation techniques. An interactive discussion will follow, featuring expert panelists, joined by Mora, who will delve into specific examples and the broad cross practice questions raised for the profession. Topics will include how the Code of Professional Conduct governs, and how public interest considerations should inform, actuarial work generally—not limited to the public pension plan issues—and how actuaries can maintain professionalism under pressure, serve the public, and articulate the actuarial perspective in public policy and societal issues where actuaries can make a difference.
Plenary Speaker: Alberto Mora, J.D., Senior Fellow,

Harvard Kennedy School of Government's Carr Center for Human Rights Policy
Panelists: Sherry Chan, MAAA, EA, FSA, FCA, Chief Actuary, New York City Office of the Actuary; Bill Hallmark, MAAA, EA, ASA, FCA, Vice President, Pension; Janet Fagan, MAAA, FCAS, Past ABCD Chairperson
Moderator: Tom Terry, MAAA, EA, FSA, FCA, Past President and International Actuarial Association President
---
This panel will discuss the latest developments taking place at the International Association of Insurance Supervisors as they continue to craft a risk-based global Insurance Capital Standard (ICS). Both panelists have been actively involved in the development of the ICS as well as a variety of Insurance Core Principles (ICPs). The panelists will discuss their recent work to promote the IAIS's goal of creating a sound capital and supervisory framework for the insurance sector, and will provide attendees with a relevant and timely review of international insurance matters.
Moderator: Elizabeth K. Brill, MAAA, FSA, Solvency Committee Chairperson
Panelists: Romain Paserot, Head of Capital and Solvency, International Association of Insurance Supervisors (IAIS); Craig Thorburn, Lead Insurance Specialist, World Bank
​
---
Staying on top of public policy debates is not always easy. There are constant changes—from tweaks to major reforms. The ongoing health care reform debate provides an example of how this conversation occurs in the public space from an insider's perspective. A panel featuring some of the country's top health policy reporters will talk about this past year's health care reform policy debate, discuss how they sift through and interpret the information, and provide perspective on how health care policy is reported.
Moderator: Julie Rovner, Chief Washington Correspondent,
Kaiser Health News
Speakers: Stephanie Armour, Health Reporter,
The Wall Street Journal; Joanne Kenen, Executive Editor, Health, Politico; Dylan Scott, Policy Reporter, Vox
---