This Week, May 28 - June 1, 2018
Read the latest news from the Academy.
Recent Academy Activity, May 28–June 1, 2018
Extra-Early Registration Ending Next Week for Annual Meeting and Public Policy Forum
Next Friday, June 8, marks the last day to register at the extra-early rate for this year's Annual Meeting and Public Policy Forum, to be held Nov. 1–2 in Washington, D.C. Breakout sessions will cover the latest developments in top public policy and professionalism issues, including:
Plenaries will explore the latest on Big Data, health care, and pension issues. Other agenda highlights include an interactive professionalism session in a contest format to challenge yourself, a keynote address by political analyst Charlie Cook of the Cook Political Report, and a murder mystery dying to be solved during our Nov. 1 dinner. Visit our website to learn more.
Register today, and join us in November to gain fresh perspectives on key issues and valuable continuing education credits.
Actuarial Update, May 2018
In the May Actuarial Update, read about the Academy's new voter guides, offering expertise on a range of issues heading into the fall elections. Also covered: June Academy webinars will focus on the Code of Professional Conduct and on property/casualty insurance-related risk, and the "Professionalism Counts" column by Committee on Qualifications Chairperson Andrea Sweeny looks at statements of actuarial opinion.
Academy Launches New Quarterly Newsletter, The Retirement Report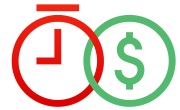 The inaugural edition of The Retirement Report, the Academy's newest quarterly publication, covers the Academy's testimony to a joint congressional committee on multiemployer plans issues, the Capitol Hill lifetime income briefing, plenary and breakout sessions from the Enrolled Actuaries Meeting, and legislative and regulatory updates. The Retirement Report replaces two Academy publications—Retirement Account and the Enrolled Actuaries Report—streamlining pension news into one easy-to-access source for Academy members in the pension and retirement practice areas.
Representing the U.S. Actuarial Profession Internationally
Members of the Academy's leadership and Academy representatives to the International Actuarial Association (IAA) participated in the IAA's biannual meeting in Berlin, Germany, this week. As it does at each such meeting, the Academy hosted a breakfast meeting for representatives from all of the U.S.-based actuarial organizations to share issues of importance to the U.S. actuarial profession, including insurance regulation, international insurance accounting and capital standards, and professionalism issues.
Academy leadership remains focused on how the IAA can better serve the needs of its full member associations by engaging in continuing discussions on the IAA education syllabus and the development of a responsible public policy process, and ensuring that international standards of actuarial practice remain only model standards. The IAA meeting will be followed next week by the quadrennial International Congress of Actuaries, also hosted in Berlin by the German Actuarial Association.
Public Employment Opportunity
The Government Accountability Office (GAO) has a public employment opportunity for a senior actuary with a property/casualty and general insurance specialty. The Washington, D.C.-based position is within GAO's office of Applied Research and Methods (ARM), which provides technical and specialist expertise to support and extend the work that GAO supplies to Congress and federal agencies. ARM actuaries serve as consultants to other GAO teams in a variety of areas of interest to Congress. Position information is available via USAJOBS by clicking here (general public) or here (qualified federal employees, veterans, or individuals with disabilities). The application deadline is June 12.
The Academy has long supported government employers that are seeking to hire qualified actuaries. See our Public Employment Opportunity Posting Policy for more information.
Public Policy Activity
Alerts
Upcoming Events
In The News
Note: Some links in this email go to external websites and may require registration. The Academy is not responsible for the content of these websites. Links may expire.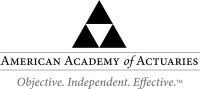 Follow the Academy on Facebook, LinkedIn, and Twitter.

---
1850 M Street NW • Suite 300 • Washington, DC 20036 • 202.223.8196 • www.actuary.org
Copyright 2018 American Academy of Actuaries. All rights reserved.