Printer-friendly version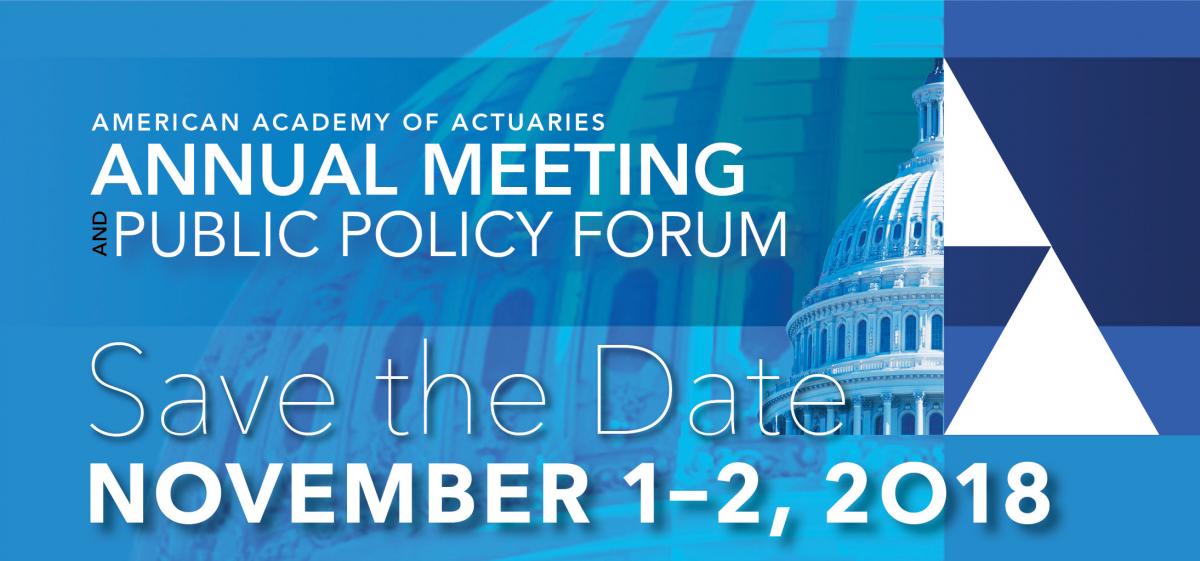 Registration will be opening soon for the 2018 Annual Meeting and Public Policy Forum. This is the one event that consistently delivers an in-depth look at the top public policy and professionalism issues relevant to you, your work, and our profession.
Attendees have the chance to meet with actuaries from across the country and with public policy leaders, and to engage in timely conversations about public policy trends and potential changes.
Members will receive advance notice of when registration will open. Click
here
to learn about last year's program.