This Week, January 7 - 11, 2019
Read the latest news from the Academy.
Recent Academy Activity, Jan. 7–11, 2019
2018 Legislative/Regulatory Review Alert Released
The Academy released its 2018 year-in-review alert, which offers a comprehensive summary of last year's significant regulatory and legislative events at the state, federal, and international levels that are of interest to the U.S. actuarial profession. It also includes related Academy efforts in the past year in key areas, including flood insurance; health care, including potential changes to the Affordable Care Act and Medicare; principle-based reserving for life insurance; Social Security; international insurance capital standards; and many other issues. Read the full alert.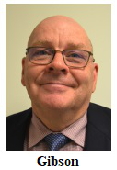 Richard N. Gibson Is the Academy's New Senior P/C Fellow
Richard Gibson, an actuary with more than 35 years of experience, was named the Academy's new senior property/casualty fellow this week. Gibson will communicate the Academy's work on casualty actuarial issues including cybersecurity, extreme events and climate risk, workers' compensation, medical professional liability, automobile insurance, and many more P/C issues to public policymakers and the public.
P/C Loss Reserve Law Manual Now Available
Make sure you have the most up-to-date information needed to do your work by ordering the just-released Property/Casualty Loss Reserve Law Manual. The manual is designed to help appointed actuaries know the NAIC Annual Statement requirements for statements of actuarial opinion. It is available in online and CD-ROM versions, allowing you to order the format that best meets your needs. Order today.
Available for Pre-Order: Life and Health Valuation Law Manual
Be one of the first to have the Life and Health Valuation Law Manual. This manual, also updated annually, is designed to help appointed actuaries know the requirements of the NAIC Model Standard Valuation Law and the Model Actuarial Opinion and Memorandum Regulation. Place your order today.
Public Employment Opportunity
The U.S. Government Accountability Office (GAO) has a public employment opportunity for a senior property and casualty/general insurance actuary position. The incumbent, which will report to GAO's chief actuary, will provide technical analysis and conceptual insight on actuarial aspects of federal programs and policies related to P&C / general insurance. Information is available by clicking here (general public) or here (qualified federal employees, veterans, or individuals with disabilities). The application deadline has been extended through Friday, Jan. 25.
The Academy has long supported government employers who are seeking to hire qualified actuaries. See our Public Employment Opportunity Posting Policy for more information.
Public Policy Activity
The Role of the Actuary Subgroup submitted a comment letter to the NAIC suggesting that the definitions and guidance related to the various forms of actuarial opinion in VM-30 could be clarified.
Upcoming Events
Enrolled Actuaries Meeting—April 7–10, Washington, D.C. (Early registration deadline is Jan. 31)

PBR Boot Camp—April 8–10, Orlando, Fla. (Early registration deadline is Jan. 31)

Casualty Loss Reserve Seminar (CLRS) & Workshops—Sept. 16–18, Austin, Texas

Annual Meeting and Public Policy Forum—Nov. 5–6, Washington, D.C.

Life and Health Qualifications Seminar—Nov. 10–14, Arlington, Va.
In the News / Media Activity
Actuarial Review reported on Shawna Ackerman becoming the Academy's president at the 2018 Annual Meeting and Public Policy Forum in November.

The California Earthquake Authority, for which Ackerman is chief actuary, also congratulated her on becoming the Academy's president.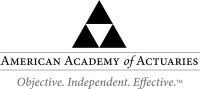 Follow the Academy on Facebook, LinkedIn, and Twitter.

---
1850 M Street NW • Suite 300 • Washington, DC 20036 • 202.223.8196 • www.actuary.org
Copyright 2019 American Academy of Actuaries. All rights reserved.