HealthCheck, October 2019
Academy activities, legislative/regulatory updates, and more.

Academy Activity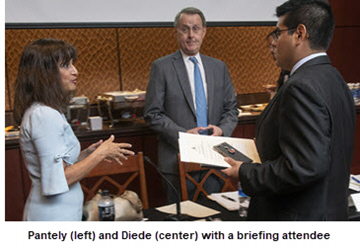 The Academy hosted a Sept. 25 briefing on Capitol Hill that included a presentation, "Telehealth: A Digital Communication Approach to Improving Health." Presenters—Telehealth Work Group members Mick Diede and Susan Pantely—noted that technology advances now support an unprecedented level of connectivity previously unimagined, making telehealth an increasingly meaningful area of health care delivery. Senior Health Fellow Cori Uccello moderated. The presenters drew from the Academy's new issue brief, Telehealth—A Digital Communication Approach to Improving Health, and shared insights on the effects that telehealth could have on access to care, outcomes, and costs, as well as barriers to further adoption of telehealth.
The Individual and Small Group Markets Committee sent comments to the Centers for Medicare & Medicaid Services on rules finalized in the 2020 Notice of Benefit and Payment Parameters (NBPP) concerning risk adjustment data validation (RADV)-related transfers.
Legislative/Judicial/Regulatory Updates

The Centers for Medicare & Medicaid Services (CMS) issued a bulletin on Sept. 30, Opportunity for States to Participate in a Wellness Program Demonstration Project to Implement Health-Contingent Wellness Programs in the Individual Market, which would allow up to 10 states to be approved to implement nondiscriminatory health-contingent wellness programs in the individual market.

On Oct. 3, President Trump issued an executive order, Protecting and Improving Medicare for Our Nation's Seniors, which is aimed at expanding Medicare Advantage plans, the use of telehealth, and directing agencies to expand access to Medicare medical savings accounts.

H.R. 3, The Lower Drug Costs Now Act of 2019, was introduced in the U.S. House on Sept. 19 by Rep. Frank Pallone, chairman of the Energy and Commerce Committee, which subsequently held a hearing on the bill focusing on efforts to lower prescription drug costs through direct negotiation between the secretary of Health and Human Services and pharmaceutical companies.

The Senate Finance Committee released the text of its bipartisan bill to reform drug pricing, S. 543, on Sept. 26 after previously holding a committee hearing in July. This new text focuses on inflation caps and provisions requiring transparency, such as rebate disclosures from pharmacy benefit managers.
Room Block Closing This Week for Annual Meeting
and Public Policy Forum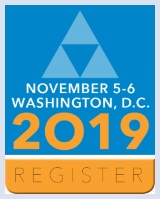 The Academy's Annual Meeting and Public Policy Forum, to be held Nov. 5–6 in the nation's capital, is less than a month away. Health breakout sessions will include "Regulating the Affordable Care Act: What's New for 2019," as well as discussions on long-term care financing and regulatory issues, and expanding access to public plans. Pennsylvania Insurance Commissioner Jessica Altman, chair of the NAIC's Health Insurance (B) Committee, will deliver plenary remarks Nov. 6, sharing her perspective on proposals to reform and improve the nation's health care system, offering insight on the state of and potential future changes to the Affordable Care Act (ACA), and providing an outlook on options for expanding health insurance coverage through public plans. The hotel room block (Capital Hilton, just blocks from the White House) is open through this Friday, Oct. 11—register today.
In the News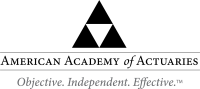 PLEASE DO NOT REPLY TO THIS EMAIL. THIS EMAIL ADDRESS IS NOT MONITORED.
If you would like more information or to contact the Academy, please visit us at www.actuary.org/content/about-us

Follow the Academy on Facebook, LinkedIn, and Twitter.
Rather not receive Academy emails? Unsubscribe by emailing membership@actuary.org.
---
1850 M Street NW • Suite 300 • Washington, DC 20036 • 202.223.8196 • www.actuary.org
Copyright 2019 American Academy of Actuaries. All rights reserved.