This Week, Sept. 9 - 13, 2019
Read the latest news from the Academy.

Recent Academy Activity, Sept. 9–13, 2019
Today—Early Registration Deadline for Annual Meeting and Public Policy Forum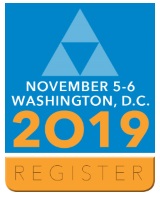 Today, Sept. 13, is the final day to get the early registration rate for the Academy's Annual Meeting and Public Policy Forum, to be held Nov. 5–6 at the Capital Hilton in Washington, D.C. Attend to experience and enjoy an actuarial meeting where you can meet each other in a setting that encourages direct conversation and engagement with each other and leading policymakers. In addition to practice-area breakout sessions in health, life, pension, and property/casualty, agenda highlights include:
Continuing education (CE) credit will be available, including Joint Board for the Enrollment of Actuaries (JBEA) credit. See the program agenda for updated details and networking opportunities. To secure your early registration rate, register today.
Academy Launches New Podcast Series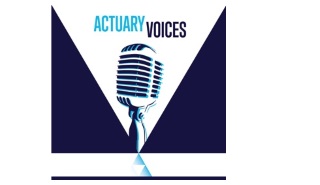 ActuaryVoices, the Academy's new podcast series, went live with its first full episode this week—a conversation with Academy President Shawna Ackerman. Future podcasts will touch on why and how some of our always interesting members chose actuarial careers. Visit the ActuaryVoices page to hear the conversation now or to download it to listen later.
Health Issue Brief Looks at Surprise Billing
The Health Practice Council released an issue brief, Surprise Medical Bills: An Overview of the Problem and Approaches to Address It. "Policymakers who have put forward solutions generally agree with an approach of basic protections that should be offered to patients to prevent them from bearing the costs of unexpected balance billing," said Academy Senior Health Fellow Cori Uccello. Read the Academy news release.
PBR Boot Camp Registration Open—Be Prepared for 2020
Registration opened this week for the Academy's timely and popular PBR Boot Camp, to be held Dec. 9–11 in Austin, Texas. Increasing interest in being fully prepared for the fast approaching Jan. 1, 2020, mandatory implementation deadline for companies not otherwise exempt led to this latest iteration of the Academy's PBR Boot Camp. It will provide useful and practical information for individuals at all levels of familiarity with principle-based reserving (PBR) methodologies and reserve requirements. The agenda for the upcoming Boot Camp has been expanded to provide valuable updates on the recently adopted changes to variable annuity valuation, and attendees will hear lessons learned from those who have been at the forefront of PBR implementation for life insurance and variable annuity products. CE credit is available. Register today.
Monday—Early Registration Deadline for LHQ Seminar
The early registration deadline for the Academy's 2019 Life and Health Qualifications Seminar is Monday, Sept. 16. This highly regarded seminar will provide you with the opportunity to obtain qualifications or relevant CE credit necessary to issue actuarial opinions for either the NAIC Life and Accident & Health (A&H) Annual Statement or the NAIC Health Annual Statement. You will have the opportunity to delve deeply into life and health issues, engage with other actuaries on these topics, hear directly from instructors who are recognized experts, and obtain up to 2.7 hours of professionalism CE credit. See the agenda at a glance for a look at the topics that will be covered. The seminar will be held Nov. 10–14 at the Key Bridge Marriott in Arlington, Va., outside of Washington, D.C. Don't miss out—register now and save.
CLRS Kicks Off Monday in Austin
The 2019 Casualty Loss Reserve Seminar and Workshops (CLRS), sponsored jointly by the Academy and the Casualty Actuarial Society (CAS), kicks off this coming Monday in Austin, Texas. Pre-registration is closed for the Sept. 16–18 event, but on-site registration is available; call CAS at 703-276-3100 with questions. Those attending CLRS are encouraged to stop by the Academy's information table in the exhibit hall at the Fairmont Austin for the latest in publications.
Public Employment Opportunity
The U.S. Department of Defense (DoD) is seeking a senior actuary (health) to provide expert advice and assistance to the DoD chief actuary in support of the Under Secretary of Defense (Personnel and Readiness) on all actuarial matters bearing on current, proposed, or alternative DoD military personnel benefit programs, including military retiree health benefits and program costs. The Alexandria, Va., position opened today, Sept. 13, and the application period will remain open through Sept. 30. Full information on applying for the position is available via USA Jobs.
The Academy has long supported government employers that are seeking to hire qualified actuaries. See our Public Employment Opportunity Posting Policy for more information.
Public Policy Activity
Upcoming Events
In the News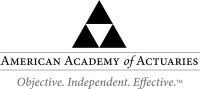 Follow the Academy on Facebook, LinkedIn, and Twitter.

---
1850 M Street NW • Suite 300 • Washington, DC 20036 • 202.223.8196 • www.actuary.org
Copyright 2019 American Academy of Actuaries. All rights reserved.