This Week, Sept. 20 - 24, 2021
Read the latest news from the Academy.

Recent Academy Activity, Sept. 20–24, 2021
Bill Michalisin Will Be the Academy's New Executive Director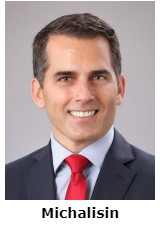 The Academy announced its new executive director is William "Bill" Michalisin, who most recently served as executive vice president and chief operating officer of the Institute of Internal Auditors, the global professional association and standard-setting body for internal auditors with more than 200,000 members. Previously, he held several leadership and client service roles globally at Deloitte.
"The Academy is excited to welcome Bill as executive director to advance our mission to serve the public and the U.S. actuarial profession," said Academy President Tom Campbell. "We look forward to Bill bringing his talents and experience as a proven, results-driven leader in association operations, strategy, and member-centric focus to the Academy as we enter an exciting new chapter in the Academy's critical work to further actuarial professionalism and the development of sound public policy."
"I am honored to join such a dynamic organization as the American Academy of Actuaries, which is at the forefront of critical issues, initiatives, and policies impacting the actuarial profession and the public," said Michalisin, who begins as executive director on Monday, Sept. 27.
Author Cathy O'Neil to Keynote Annual Meeting & Public Policy Forum Professionalism Plenary Session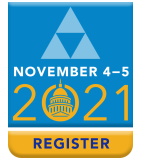 Data scientist and author Cathy O'Neil will give the professionalism plenary session's opening address at the Academy's Annual Meeting and Public Policy Forum, on Nov. 4. O'Neil is a Bloomberg Opinion columnist and author of the New York Times bestseller Weapons of Math Destruction: How Big Data Increases Inequality and Threatens Democracy. A panel of Academy experts will follow O'Neil's address with a discussion of the potential professionalism implications of the issues raised by O'Neil and similar ethical issues raised by others.
The professionalism plenary session will be accessible to both in-person and virtually connected attendees. Early discounts are available for the Annual Meeting and Public Policy Forum, which will be a hybrid event Nov. 4–5 at the Fairmont Hotel in Washington, D.C. Register today.
Life Policy Webinar Covers Key Topics
The Life Practice Council's "Academy Life Policy Update" webinar held Wednesday provided a National Association of Insurance Commissioners (NAIC) life risk-based capital (RBC) update, an NAIC Life Actuarial Task Force (LATF) update, and looked at future mortality improvement issues. Academy Life Vice President Laura Hanson moderated and provided an update on Academy publications and resources, and presenters Philip Barlow, chair of NAIC's Life RBC Working Group; LATF Chair Michael Boerner; and Marianne Purushotham, a member of the Academy's Life Experience Committee, discussed future principle-based reserving (PBR) mortality improvement considerations. Slides and audio will be available next week.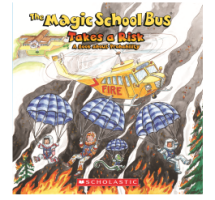 'Magic School Bus' Available for Order
The Academy's The Magic School Bus Takes a Risk: A Book about Probability is again available for order. The Academy worked with Scholastic to create this custom-designed story that aims to support math education in schools and diversity in the actuarial profession. Place your order today. Bulk orders are available, as are sponsorship opportunities for organizations that would like to share the inspiration in this story within their own communities. Questions? Email msb@actuary.org.
Registration Open for PBR Boot Camp Virtual Mini-Seminar
Registration is open for next month's Academy's PBR Boot Camp: The Regulatory Perspective. During this compact seminar, to be held virtually on Oct. 13 from noon to 2 p.m. EDT, regulators will provide insights into their oversight and review of PBR and share their perspectives on forthcoming public policy changes and other needed revisions, including amendments to the Valuation Manual. Register today.
Issue Briefs Look at Social Security Solvency and COVID-19's Effect on the Program
The Social Security Committee released an issue brief, An Actuarial Perspective on the 2021 Social Security Trustees Report, following the recent release of the program's annual Trustees Report. The committee also released a related issue brief, COVID-19 Pandemic and the Impact on Social Security. The issue brief provides a focused examination of COVID-19 implications reflected in the annual Trustees Reports from 2020 and 2021.
Recently Released
The Summer Life Perspectives previews life practice breakout sessions at the Academy's Annual Meeting and Public Policy Forum. Also in the issue, a review of the June PBR Boot Camp and a preview of the PBR Boot Camp mini-seminar to be held next month; coverage of a life webinar on the effects of COVID-19; and recent state and federal legislative and regulatory activity.
Professionalism Outreach
Actuarial Board for Counseling and Discipline (ABCD) Chairperson David Driscoll provided an overview of the ABCD and its activities and processes to a meeting of the Northern New England Actuaries Club in Portland, Maine, in-person on Tuesday. The presentation included a look at the Precepts of the Code of Professional Conduct and how actuaries can request guidance from the ABCD on actuarial matters they believe may affect their obligations under the Code.
Public Policy Volunteer Opportunity
The Federal Reserve Board is seeking individuals with a diverse set of expert insurance perspectives in life, property and casualty, and reinsurance issues to serve on its Insurance Policy Advisory Committee (IPAC). Established by the Economic Growth, Regulatory Relief, and Consumer Protection Act, the IPAC is comprised of 21 members who serve staggered three-year terms and have professional backgrounds, including insurance accounting, actuarial science, academia, insurance regulation, and policyholder advocacy. Each year, the Board selects seven individuals to serve a three-year term. The Board may select additional individuals to fill any term that is unexpired and vacated by an existing member. Click here for information on how to apply for this opportunity.
Alert
Public Policy Activity
Upcoming Events
In the News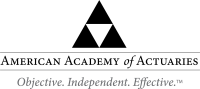 PLEASE DO NOT REPLY TO THIS EMAIL. THIS EMAIL ADDRESS IS NOT MONITORED.
If you would like more information or to contact the Academy, please visit us at www.actuary.org/content/about-us
Follow the Academy on Facebook, LinkedIn, and Twitter. Listen to our podcast.
To update your Academy email communication preferences, please login and update your Academy member profile.
---
1850 M Street NW • Suite 300 • Washington, DC 20036 • 202.223.8196 • www.actuary.org
Copyright 2021 American Academy of Actuaries. All rights reserved.