This Week, Oct. 21 - 25, 2019
Read the latest news from the Academy.

Recent Academy Activity, Oct. 21–25, 2019
'More Tales From the Dark Side' Professionalism Webinar Set for December
The Academy's fourth and final professionalism webinar of 2019 is set for December. "Friday the 13th: More Tales From the Dark Side," will continue with a new version of the highly attended and popular webinars of the past two years, with this latest iteration exploring examples of ethical problems based on matters that have been brought before the Actuarial Board for Counseling and Discipline (ABCD).
Presenters—ABCD members David Driscoll and Godfrey Perrott—will describe the reference points actuaries should look to in each case to stay on the right side of the Code of Professional Conduct, and discuss the information and guidance the ABCD has provided to practicing actuaries in such situations through the ABCD's request for guidance process. Attend this professionalism webinar and learn how to avoid going over to the "dark side."
Continuing education credit will be available, including the opportunity to earn core ethics continuing professionalism development (CPD) credits under Joint Board for the Enrollment of Actuaries rules. Register today.
Coming Soon—Annual Meeting and Public Policy Forum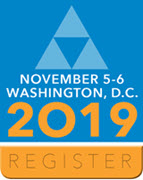 The Academy's Annual Meeting and Public Policy Forum, to be held Nov. 5–6 in the nation's capital, is less than two weeks away. With more than 40 experts and an agenda covering today's top issues, this event is the actuarial profession's best in-person forum for enabling direct and immediate conversations about issues that should matter to actuaries and policymakers across all practice areas. Haven't registered yet? There's still time—online registration will remain open until next Friday, Nov. 1. Join us and register today.
Earn CE at December's PBR Boot Camp
Space is still available for the Academy's PBR Boot Camp, to be held Dec. 9–11 in Austin, Texas, just a month before the Jan. 1 deadline for companies to adhere to the principle-based reserving (PBR) requirements under the Valuation Manual Section 20 (VM-20). Attendees will hear lessons learned from those who have already been at the forefront of PBR implementation for life insurance and variable annuity products to prepare for complying with the PBR requirements. Continuing education (CE) credit is available. Register today.
Academy Meets With IMF Representatives
Academy representatives met with International Monetary Fund (IMF) representatives Tuesday as part of the U.S. Financial Sector Assessment Program (FSAP) conducted every five years. The FSAP was created to enhance financial stability by addressing risks to macroeconomic stability, the quality of the regulatory and supervisory framework, and authorities' capacity to manage a financial crisis. The meeting covered issues of long-term care, climate risk, principle-based reserves (PBR), and capital adequacy assessment.
Academy President Shawna Ackerman, President-Elect Joeff Williams, International Secretary Tom Wildsmith, and Actuarial Standards Board Vice Chairperson Maryellen Coggins discussed the role of the Academy in the U.S., actuarial standards of practice, discipline, and our relationship with regulators with IMF Senior Financial Sector Expert Peter Windsor and IMF insurance regulatory consultant Stuart Wason. Academy Executive Director Mary Downs, Director of Public Policy Craig Hanna, and Senior International Advisor Carmen Suro-Bredie also attended.
Visit the Academy's New 'Actuary Voices' Podcast Hub
The Academy's "Actuary Voices" features interesting podcasts with Academy leaders about their personal journeys to becoming an actuary. Podcasts are available on the Actuary Voices page, where you can listen to them directly or download for later listening. The first two podcasts are with Academy President Shawna Ackerman and President-Elect D. Joeff Williams. New ones will be added throughout the year.
Professionalism Outreach
Academy Secretary-Treasurer Tom Campbell presented at the annual actuarial ethics seminar at Prudential's Newark, N.J., headquarters on Wednesday. The seminar examined ethical concerns for actuaries, the structure of the profession's self-regulation, elements of U.S. actuarial professionalism, the Academy's professionalism tools and resources, and closed with a discussion of ethics case studies.
Nancy Behrens, a member of the Academy's Committee on Professional Responsibility and a former member of the Actuarial Board for Counseling and Discipline, provided a professionalism presentation at the Twin Cities Actuarial Club's meeting in Minneapolis-St. Paul on Tuesday. The presentation included an overview of what it means to be a profession, the self-regulation of the U.S. actuarial profession, and an interactive discussion of ethical considerations involved in different case studies that raise professionalism concerns.
Recently Released

The Fall Life Perspectives covers the PBR Checklist Task Force's new document, "What is PBR for Life Insurance?" just a few months before the Jan. 1 deadline for companies to adhere to the principle-based reserving requirements under the Valuation Manual Section 20 (VM-20). The story includes an interview with Karen Rudolph, the task force's chairperson. Also in this issue: Sessions are set for December's PBR Boot Camp, Life Practice Council groups comment to NAIC, and recent legislative activity.
Public Employment Opportunity
The Connecticut Insurance Department is seeking an experienced property/casualty insurance actuary to join its Actuarial Division. The actuary will play a key role in the Actuarial Division and will work with other actuaries to support major P/C functions of this division in financial analysis, field exams, NAIC committees, and other product management support. For more details and to apply, click here.
The Academy has long supported government employers that are seeking to hire qualified actuaries. See our Public Employment Opportunity Posting Policy for more information.
Public Policy Activity
Upcoming Events
In the News
A story in both Plan Adviser and Plan Sponsor focused on the updated Actuaries Longevity Illustrator, developed jointly by the Academy and the Society of Actuaries.

The Alliance for Health Policy posted a video of its Oct. 18 Capitol Hill panel discussion co-hosted with The Commonwealth Fund, "Examining the Continuum of Coverage Proposals," for which Academy Senior Health Fellow Cori Uccello served as a panelist. Uccello's opening remarks begin just after the 37-minute mark.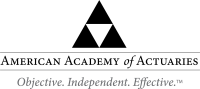 PLEASE DO NOT REPLY TO THIS EMAIL. THIS EMAIL ADDRESS IS NOT MONITORED.
If you would like more information or to contact the Academy, please visit us at www.actuary.org/content/about-us
Follow the Academy on Facebook, LinkedIn, and Twitter.
Rather not receive Academy emails? Unsubscribe by emailing membership@actuary.org.
---
1850 M Street NW • Suite 300 • Washington, DC 20036 • 202.223.8196 • www.actuary.org
Copyright 2019 American Academy of Actuaries. All rights reserved.