Life Perspectives, Fall 2019
Fall 2019
Vol 2 | No. 4
Checking in on the PBR Checklist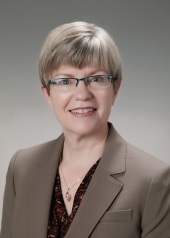 RudolphThe Life Practice Council's PBR Checklist Task Force released a new document titled "What is PBR for Life Insurance?," just a few months before the Jan. 1 deadline for companies to adhere to the principle-based reserving (PBR) requirements under the Valuation Manual Section 20 (VM-20). Most companies are required to comply with VM-20, although companies with small amounts of ordinary life premium are optionally exempt from the requirements.

The document was put together at the request of the task force's parent group, the PBR Governance Work Group, which wanted a summary of the critical elements of PBR, said Karen Rudolph, chairperson of the PBR Checklist Task Force. The audience is intended to be people who are not-so-familiar with PBR specifically, and VM-20 and the Valuation Manual in general, she said.
"When an internal actuary who's responsible for valuation or pricing is called up to a senior management meeting to discuss this issue, they can use this document as a primer for the executive set," Rudolph said of the four-page document.
"Actuaries close to the specifics of PBR are going to find this document helpful in bringing others up to speed without slogging through the details," she said. "I think it's a good summary, and if it helps them in their job to communicate up to senior management and/or folks not as close to the topic as they are, then our task force has done its job. I worked with a great team consisting of Nadeem Chowdhury, Jason Kehrberg, Linda Lankowski, Reanna Nicholsen and Benjamin Slutsker."
The document includes a pyramid graphic showing qualified actuaries at its base, going up to senior management, and topped by a board that oversees the entire PBR process.
"This structure is indicative of the responsibilities within a life insurance company," Rudolph said. "Being at the bottom doesn't necessarily mean less important—in fact, the real estate at the bottom covers more ground. The qualified actuaries will spend more time on a day-to-day basis working with VM-20 and its impact than the board members at the top of the pyramid."
Qualified actuaries will report up to senior management in the middle, who in turn have the responsibility to both direct the implementation and communicate up to the board members at the top. Senior managers "need to direct the implementation [of PBR] and the ongoing operations of the valuation, and make sure the qualified actuary has the resources that he or she needs to calculate the new statutory valuation paradigm," Rudolph said.
The board would assist with establishing the right lines of communication, and it has the ultimate responsibility to make sure that PBR implementation is executed in a professional, responsible manner. Members of the board will want to understand what's going on within the PBR valuation exercise, she said.
Rudolph has been a facilitator at past PBR Boot Camps, although she will not be on faculty for the Academy's upcoming December PBR Boot Camp. "They're very worthwhile for both the seasoned PBR actuary and the newcomer," she said.
Register Now for December's PBR Boot Camp
Space remains for the Academy's popular PBR Boot Camp, to be held Dec. 9–11 in Austin, Texas. Increasing interest in being fully prepared for the fast-approaching Jan. 1, 2020, mandatory implementation deadline for companies not otherwise exempt led to this latest iteration of the Academy's PBR Boot Camp. Sessions will provide useful and practical information for individuals at all levels of familiarity with principle-based reserving (PBR) methodologies and reserve requirements. The agenda has been expanded to provide valuable updates on the recently adopted changes to variable annuity valuation, and attendees will hear lessons learned from those who have been at the forefront of PBR implementation for life insurance and variable annuity products. Continuing education credit will be available. Register today.
Academy Presents on Life Issues at NAIC Summer Meeting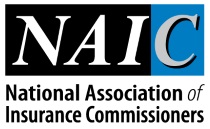 Academy volunteers presented at the NAIC Summer 2019 National Meeting in New York City in early August, addressing numerous life, health, casualty, and professionalism topics.

At the Academy-hosted professionalism breakfast on Aug. 3, Academy President Shawna Ackerman, President-Elect nominee and Committee on Qualifications member Tom Campbell, Actuarial Standards Board Chairperson Kathy Riley, and Actuarial Board for Counseling and Discipline member Godfrey Perrott presented and fielded questions from regulators. They also gave professionalism updates to NAIC's Life Actuarial Task Force, Health Actuarial Task Force, and Casualty Actuarial and Statistical Task Force.
Volunteers also presented to the NAIC's Life Actuarial Task Force (LATF), and the Health Actuarial Task Force and Casualty Actuarial and Statistical Task Force.
Presentations to LATF included:
For a full wrap-up of the Academy's NAIC meeting activity, including casualty, health, life, and cross-practice presentations, read the post-NAIC Academy alert.
Post-NAIC Webinar Covers Life Issues
The Life Practice Council hosted a "Life Post-NAIC Update" webinar following the meeting that covered key issues, including a recap of LATF activity and a discussion of the LATF's remaining 2019 timetable, an update on the development of the YRT Field Test, a recap of the Life Risk-Based Capital Working Group meeting and its plans for the rest of the year, and other pertinent topics. The webinar was moderated by Dave Neve, the Academy's vice president, life. Slides and audio are available free for logged-in Academy members.
Accelerated Underwriting Project Oversight Group Comments on VM-51
The Accelerated Underwriting Project Oversight Group of the Joint Academy Life Experience Committee and Society of Actuaries' Preferred Mortality Oversight Group submitted an amendment proposal form and supplemental comment letter providing a revision to data elements in VM-51 to accommodate and differentiate individual underwriting and allow more robust mortality data for development of industry mortality tables.
Life Groups Comment to NAIC
Several Academy life committees and task forces commented to the NAIC in the past three months.
Task Force Comments on C-2 Factors
The Longevity Risk Task Force submitted a comment letter to the NAIC Longevity Risk (A/E) Subgroup on proposed longevity C-2 risk factors.
Work Group Comments on IUL, AG 49
The Life Illustrations Work Group submitted a comment letter to the NAIC IUL Illustration (A) Subgroup providing answers to questions on the illustrations of Indexed Universal Life products under Actuarial Guideline XLIX (AG 49).
YRT Field Test Group Updates Activity
Jason Kehrberg, chairperson of the YRT Field Test Project Oversight Group, gave an update of the group's activity and timeline on the Sept. 12 LATF call.
Mortality Improvement
The Life Experience Committee sent a report to LATF outlining the 2019 individual life insurance mortality improvement recommendation for use with AG 38 and VM-20.