This Week, May 6-10, 2019
Read the latest news from the Academy.

Recent Academy Activity, May 6–10, 2019
Agenda Update: P.J. O'Rourke to Delivery Keynote Address at Annual Meeting and Public Policy Forum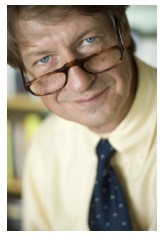 The 2019 Annual Meeting and Public Policy Forum will kick off with a keynote address by P.J. O'Rourke, one of the nation's best-known political satirists and commentators. Known for poking good-natured fun at all sides of the political spectrum, he will share his insights into the political landscape with his unforgettable, provocative, and often irreverent brand of humor just as the 2020 campaigns move into full gear ahead of the party presidential primaries.
The Annual Meeting and Public Policy Forum will be held Nov. 5–6 in Washington, D.C. Extra-early discounts are available through June 28—register now and save.
Member Survey to Launch Monday, May 13
A survey of Academy members will launch on Monday to get your input on the needs of the profession and the public we seek to serve given the changing relationships and needs expected to occur in the years to come. The survey is being conducted to gain a deeper understanding of your views on what is fundamental to the needs of our self-regulating profession and what is most important to you in our engagement with our key stakeholder groups.
ACI Fall 2018 Data Released Using Improved Methodology
The latest Actuaries Climate Index (ACI) data, updated for fall 2018 using an improved methodology, show that the previously reported upward trend in the key five-year moving average ACI metric continues. Based on the new methodology and the data through fall 2018, the ACI's five-year moving average increased between winter and fall 2018 from 0.91 to 1.03, the highest level over the period studied, January 1961 through November 2018. The increasing value reflects continued deviation of climate extremes and sea level from historical levels for the two countries. Read the news release.
Professionalism Outreach
Academy Past President (1999–2000) Steve Kern told 35 undergraduate students attending the Illinois State University's actuarial program's 2019 Actuarial Banquet last Friday in Normal, Ill., about the role of the Academy and the importance of self-regulation for the U.S. profession. "The actuarial profession in the United States is a self-regulated profession. ...What does that mean?" Kern said. "Self-regulation recognizes the maturity of a profession. It honors the special skills, knowledge and experience that a profession possesses. ... Self-regulation is a monumental responsibility for a profession, and it does not happen by accident. In our profession the American Academy of Actuaries, which was founded in 1965, serves as the regulatory body for the actuarial profession."
Capitol Forum Webinar on Cyber Risk Insurance Set for May 23
The Academy will host a Capitol Forum webinar, "Cyber Risk Insurance: Evolving Legal and Regulatory Environment," with an overview of the current state of cyber risk insurance. Speakers will focus on the evolving legal and regulatory environment for this fast-growing coverage, discuss terrorist or foreign government-backed attacks, compare policy and regulation across national borders as well as information-sharing, and more. The discussion will be led by Edmund Douglas, chairperson of the Academy's Cyber Risk Task Force, and the speakers will be Wyatt Hoffman, senior research analyst, Cyber Policy Initiative at the Carnegie Endowment for International Peace; Scott Kannry, CEO, Axio; and Leigh Wolfrom, policy analyst with the Organisation for Economic Co-operation and Development's directorate for financial and enterprise affairs. The webinar will be held on Thursday, May 23, from noon to 1:30 p.m. EDT. Register today.
Webinar Recaps Life-Practice Activity From NAIC Spring Meeting
The Academy hosted a "Life Post-NAIC Update" webinar Friday, at which speakers gave an overview of key life insurance issues discussed at April's NAIC Spring 2019 National Meeting in Orlando, including a recap of the NAIC's Life Actuarial Task Force activity. The panelists were Michael Boerner, a member of the Academy's Life Practice Council and director of the Texas Department of Insurance's actuarial office; Pete Weber, chair of the NAIC Variable Annuities Capital and Reserve Joint (E/A) Subgroup and a life actuary with the Ohio Department of Insurance; and Philip Barlow, chair of the NAIC Life Risk-Based Capital (E) Working Group and associate commissioner, D.C. Department of Insurance, Securities and Banking. Slides and audio will be available soon, free for Academy members.
Public Employment Opportunity
The Employee Benefits Security Administration (EBSA) of the Department of Labor has a public employment opportunity for a senior actuary with a health and welfare benefit specialty. Among other duties, the position would provide actuarial support related to EBSA's regulation and supervision of Multiple Employer Welfare Arrangements. Position information is available here; the application deadline is June 4.
Recently Released
The May HealthCheck covers the Medicare Subcommittee's issue brief following the annual Medicare Trustees Report, the Individual and Small Group Markets Committee's comment letter on selling insurance across state lines, the Academy's health webinar with a representative from the Center for Consumer Information and Insurance Oversight, Senior Health Fellow Cori Uccello's participation in an American Enterprise Institute panel on Medicare, and state and federal legislative and regulatory updates.
Alerts
Public Policy Activity
Upcoming Events
In the News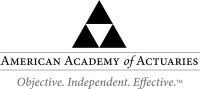 Follow the Academy on Facebook, LinkedIn, and Twitter.

---
1850 M Street NW • Suite 300 • Washington, DC 20036 • 202.223.8196 • www.actuary.org
Copyright 2019 American Academy of Actuaries. All rights reserved.