This Week, May 20-24, 2019
Read the latest news from the Academy.

Recent Academy Activity, May 20–24, 2019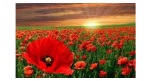 Academy Office Closed Monday for Memorial Day
The Academy's office will be closed on Monday, May 27, in observance of Memorial Day.
Reminder—Email Member Survey Responses Due Next Week
A reminder to check your email for the Academy's ongoing member survey, sent last week from an independent email address—noreply@qemailserver.com. Please check your junk-mail folder if you haven't seen it.
The Academy is conducting the survey in order to gain a deeper understanding of members' views on what is fundamental to the needs of our self-regulating profession and what is most important to members in our engagement with our key stakeholder groups. The survey is being conducted for us by a third-party vendor and will anonymize your answers. The deadline to respond is next Friday, May 31.
Capitol Forum Webinar Looks at Cyber Risk Insurance
The Academy hosted a Capitol Forum webinar Thursday, "Cyber Risk Insurance: Evolving Legal and Regulatory Environment," during which presenters gave an overview of the current state of cyber risk insurance, focusing on the evolving legal and regulatory environment for this expanding coverage. They discussed terrorist or foreign government-backed attacks, compared policies and regulations across national borders, information-sharing, and more.
The webinar was hosted by Edmund Douglas, chairperson of the Academy's Cyber Risk Task Force. Presenters were Wyatt Hoffman, senior research analyst with the Carnegie Endowment for International Peace's Cyber Policy Initiative; Leigh Wolfrom, a policy analyst at the Organisation for Economic Co-operation and Development's (OECD) Directorate for Financial and Enterprise Affairs; and Scott Kannry, CEO of the cyber security consulting firm Axio. Slides and audio will be available next week for Academy members under the casualty tab in the webinar archives section.
Cyber Risk Guide: Related, the Cyber Risk Task Force also published a new document, Cyber Risk Insurance: A Resource Guide for Actuaries. It notes that according to a 2018 report, cyber risk is the No. 1 concern for risk managers in the United States, and is a risk that impacts everyone—from individuals to small businesses to large Fortune 100 corporations.
Issue Brief Provides Perspective on 2019 Social Security Trustees Report
The Social Security Committee released an issue brief, An Actuarial Perspective on the 2019 Social Security Trustees Report, examining the social insurance program's long-term solvency issues and recommending that Congress act soon to improve the long-term financial outlook of the program, following last month's annual Trustees Report.
In Memoriam—Karen Bender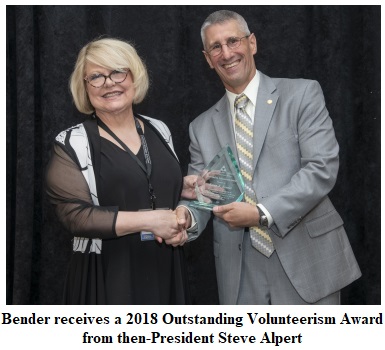 A bright light in the Academy's volunteer ranks went out this past week with the passing of Karen Kay Bender. A committed and conscientious volunteer on many Academy Health Practice Council committees and groups for many years, Karen was a past chairperson of the Health Practice Council's Individual and Small Group Markets Committee and a current volunteer for the Health Care Delivery Committee, Prescription Drug Work Group, Surprise Billing Work Group, and the Actuarial Standards Board's Health Committee. She passed away May 17 after a battle with gallbladder cancer.
Her longtime active involvement in the Academy culminated in her being presented an Outstanding Volunteerism Award at the Academy's 2018 Annual Meeting and Public Policy Forum. Through annual visits to Capitol Hill meetings and briefings, and drafting of numerous issue briefs and comment letters, her extensive time commitment to furthering sound public policy in the health care sphere will be greatly missed by her fellow actuaries and Academy staff, as will her infectious laugh and indomitable spirit. Her 35 years of membership at the Academy will not be forgotten and is a model of leadership among her peers. Those who worked closely with her over the years will fondly remember the passion Karen brought to her volunteer work and her collegiality in working with her colleagues.
A funeral service will be held tomorrow, May 25, in Suamico, Wis.; see more details here.
Professionalism Outreach
Committee on Professional Responsibility Chairperson Audrey Halvorson emceed an interactive, game-show-style session titled "Are You Up to Code?" at Pacific Life's actuarial meeting in Aliso Viejo, Calif., on Tuesday. Audience members demonstrated their knowledge of professionalism and vied for points by answering questions posed by Halvorson, including both basic and more advanced questions. Academy Vice President of Professionalism Art Panighetti was one of the judges for the more advanced round of questions. The program was modeled after the Academy's professionalism game show hosted at the Academy's 2018 Annual Meeting and Public Policy Forum.
Public Policy Outreach—Academy Presents on ACI, ACRI
Academy Senior P/C Fellow Rich Gibson and Steve Jackson, assistant director for research (public policy), presented May 23 in New York City to the Casualty Actuaries of Greater New York on the Actuaries Climate Index (ACI) and the Actuaries Climate Risk Index (ACRI). Their presentation provided an overview of, and update on, developments with the ACI, as well as work being done in advance of the ACRI's future release.
Recently Released
The spring issue of The Retirement Report includes coverage of April's Enrolled Actuaries Meeting, Pension Vice President Josh Shapiro testifying before a House subcommittee on multiemployer plans, Pension Committee comments on a proposed modeling actuarial standard of practice, and current legislative and regulatory activity.
Public Employment Opportunity
The Employee Benefits Security Administration (EBSA) of the Department of Labor has a public employment opportunity for a senior actuary to work on health and welfare benefits. Among other duties, the position would provide actuarial support related to EBSA's regulation and supervision of Multiple Employer Welfare Arrangements (MEWAs). Position information is available here; the application deadline is June 4.
Public Policy Activity
Alert
Future Events
In the News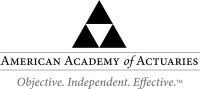 Follow the Academy on Facebook, LinkedIn, and Twitter.

---
1850 M Street NW • Suite 300 • Washington, DC 20036 • 202.223.8196 • www.actuary.org
Copyright 2019 American Academy of Actuaries. All rights reserved.