This Week, Jan. 6–10, 2020
Read the latest news from the Academy.

Recent Academy Activity, Jan. 6–10, 2020
Academy Releases First Actuaries Climate Risk Index Model and Results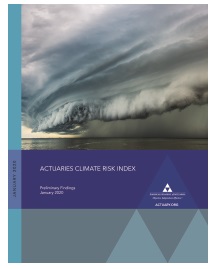 The Academy introduced the first model and results of the Actuaries Climate Risk Index (ACRI) this week, which provides results associating dollar estimates of property losses in the United States with changes in extreme weather. In the introduction to this research, Academy presidential leadership notes that the publication of the ACRI is not a political statement, but rather provides the Academy's objective voice about matters related to risks from climate, an area that can only benefit from objective and independent actuarial analysis.
"The ACRI breaks new ground by connecting the dots between property losses and changing patterns of extreme weather, providing a new, more precise level of understanding of the effects of these changes to public policymakers, actuaries, insurers, disaster planners, and others," said Academy Senior Casualty Fellow Rich Gibson. Steve Jackson, the Academy's assistant director for research (public policy), was the ACRI report's primary author.
National Public Radio and NPR affiliates across the country, including WNYC-FM (New York Public Radio) and WNPR-FM (Connecticut Public Radio), highlighted the ACRI release in national news roundups. It was also noted by Advisor magazine. Read the Academy news release.
Latest 'Actuary Voices' Podcast Features Past President Tom Wildsmith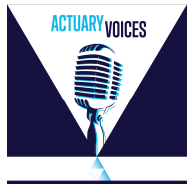 The latest episode of the Academy's "Actuary Voices" podcast stream features the first of two interviews with Academy Past President Tom Wildsmith, current Board member and international secretary, who reflects on his many roles as an Academy volunteer, and his perspectives on professionalism and the profession. He also shares how and why he decided to become an actuary—a career choice he didn't think he would make as a college student. "I became an actuary by accident. I really didn't intend to be one," Wildsmith said. Subscribe to "Actuary Voices" via iTunes, Spotify, or other podcast services. Click here to listen now.
Senior Pension Fellow Linda K. Stone Elected to National Academy of Social Insurance
Academy Senior Pension Fellow Linda K. Stone is among 64 social insurance experts who have been elected to the National Academy of Social Insurance, the group announced this week. The organization addresses challenges facing the nation by increasing public understanding of how social insurance contributes to economic security, encompassing established social insurance programs like workers' compensation, unemployment insurance, Social Security, and Medicare. For the full list, see the organization's press release.
Recently Released
The January HealthCheck covers the Risk Sharing Subcommittee's comment letter regarding the Department of Health and Human Services' white paper on risk adjustment validation (RADV). Also, legislative/judicial/regulatory developments on the Affordable Care Act (ACA), and a draft proposed federal rule that would allow states to import some prescription drugs from Canada.
Volunteers Needed to Assist 'Math Motivators' Program
Several Academy members will be serving as volunteers in two Washington, D.C., high schools as part of the Actuarial Foundation's Math Motivators program. The program will focus on algebra tutoring, and it is currently operating in two D.C. high schools, KIPP DC and McKinley Tech. The program is looking to expand to more schools but is seeking additional volunteers to do so. Please volunteer if you can—serving as a mentor and a leader for students is a meaningful and rewarding experience for both tutors and students. If you are in the Washington, D.C., area and would like information on volunteering, please contact David J. Nolan, the Academy's director of communications, at nolan@actuary.org. (For volunteer opportunities in other geographic areas, contact Math Motivators directly.)
P/C Loss Reserve, Life & Health Law Manuals Available
Two Academy law manuals are available for order.
The P/C Loss Reserve Law Manual is designed to help appointed actuaries know the requirements for statements of actuarial opinion. The manual contains a compilation of insurance laws relating to P/C loss and loss expense reserves. Order today.
The Life and Health Valuation Law Manual contains information to help appointed actuaries know the requirements of the NAIC model Standard Valuation Law and the Model Actuarial Opinion and Memorandum Regulation. Order today.
Public Policy Activity
Alerts
Upcoming Events
In the News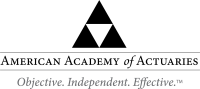 If you would like more information or to contact the Academy, please visit us at www.actuary.org/content/about-us
Follow the Academy on Facebook, LinkedIn, and Twitter.
---
1850 M Street NW • Suite 300 • Washington, DC 20036 • 202.223.8196 • www.actuary.org
Copyright 2020 American Academy of Actuaries. All rights reserved.