This Week, Feb. 10–14, 2020
Read the latest news from the Academy.

Recent Academy Activity, Feb. 10–14, 2020
Academy Office Closed Monday for Presidents Day Holiday
The Academy's office will be closed Monday, Feb. 17, in observance of Presidents Day.
ABCD Releases 2019 Annual Report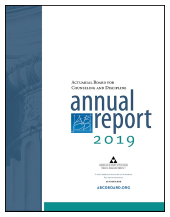 The Actuarial Board for Counseling and Discipline (ABCD) released its 2019 Annual Report. Last year the ABCD handled 138 cases, comprised of 104 requests for guidance (RFGs) and 34 inquiries, in line with the previous year. It received 17 new inquiries and closed 20 inquiry cases. Of the closed inquiry cases, 12 were dismissed, one was dismissed with guidance, five resulted in counseling, and two were resolved with a recommendation for discipline.
A chart showing the number of cases handled by the ABCD since its inception in 1992—including RFGs and inquiry cases—is included in the report.
'Separate Account Products' Life Webinar Will Look at NAIC Model Laws, Regulations
The Academy's Life Practice Council (LPC) will host a webinar this month, "Separate Account Products," which will offer attendees information about the use of separate accounts in insurance products. LPC Vice President Laura Hanson will moderate the discussion; presenters will be Academy President-Elect Tom Campbell and Antonio Rosa, director of external reporting, Talcott Resolution. Speakers will cover topics such as the history of separate account products, NAIC model laws and regulations applicable to separate account products, accounting and reporting practices for separate account products, and the effects of insulation in separate accounts. Continuing education credit will be available. The webinar will be held on Tuesday, Feb. 25, from 1 to 2:30 p.m. EST. New: Academy members can now register for the event and sign in by using their Academy member login. Register today.
Recently Released
The February issue of HealthCheck notes that the publication will become quarterly after this issue, to allow for a more in-depth look at health topics in each issue. Also, the Health Practice Council's (HPC) annual "Hill visits" are set for later this month, at which HPC volunteers will meet with federal lawmakers and policymakers on Capitol Hill in Washington to discuss health issues including the Affordable Care Act, Medicare/Medicaid, long-term care, and more.
P/C Loss Reserve, Life and Health Law Manuals Available
The Academy's two law manuals are available for immediate purchase and download in a variety of formats for single and multiple users, allowing you to select the version that best meets your needs.
Public Policy Activities
Public Employment Opportunities
The Academy has long supported government employers that are seeking to hire qualified actuaries. See our Public Employment Opportunity Posting Policy for more information.
Upcoming Events
In the News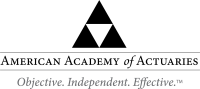 If you would like more information or to contact the Academy, please visit us at www.actuary.org/content/about-us
Follow the Academy on Facebook, LinkedIn, and Twitter. Listen to our podcast.
---
1850 M Street NW • Suite 300 • Washington, DC 20036 • 202.223.8196 • www.actuary.org
Copyright 2020 American Academy of Actuaries. All rights reserved.