This Week, Dec. 13 - 17, 2021
Read the latest news from the Academy.

Keeping You in the Know—Recent Academy Activity, Dec. 13–17, 2021
Editor's Note: Academy operations will be closed the next two Fridays, Dec. 24 and 31, for the Christmas and New Year's Day holidays. This is the last issue of This Week for 2021; the next issue will be published on Jan. 7.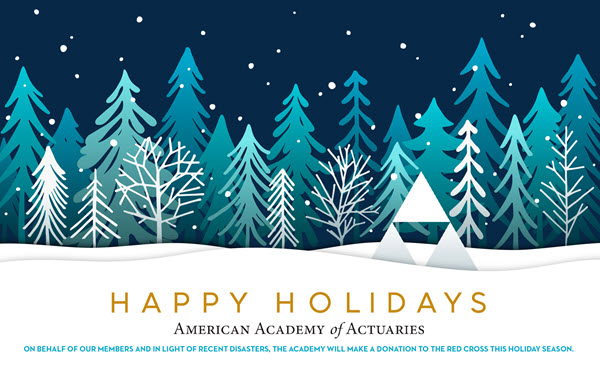 COPLFR Releases P/C Practice Note
The Committee on Property and Liability Financial Reporting (COPLFR) released an annual publication for property/casualty actuaries. The practice note, Statements of Actuarial Opinion on Property and Casualty Loss Reserves, has been updated for issuing 2021 opinions. It is intended to assist actuaries by describing practices commonly employed by actuaries working on Statements of Actuarial Opinion (SAOs) on loss and loss expense reserves in accordance with the National Association of Insurance Commissioners' (NAIC) Property and Casualty Annual Statement Instructions. This year's practice note also contains considerations related to COVID-19. Actuaries might also find this information useful in preparing actuarial work products for other audiences.
'More Tales from the Dark Side' Professionalism Webinar Looks at the ABCD and Ethical Questions
The Academy hosted the latest in its popular professionalism webinar series on ethical questions posed to the Actuarial Board for Counseling and Discipline (ABCD) on Friday. "More Tales from the Dark Side" looked at cases and requests for guidance that have been brought before the ABCD, and featured presenters ABCD Chairperson David Driscoll and members Albert Beer and Godfrey Perrott. The presenters used entertaining hypothetical case studies to walk through serious issues covering pressure from principals, where the line between actuarial services and other work falls, where the Code of Professional Conduct and actuarial standards of practice may apply in international work, and control of work product.
Note: We are aware of technical problems that occurred during this webcast. Slides and audio will be available soon; we are working with our presenters to record any missed material so members have a full recording of this important webinar. We apologize for the inconvenience.
Monday's Professionalism Webinar to Examine Revised USQS
Join us on Monday, Dec. 20, for the Academy's final professionalism webinar of the year, "The Amended U.S. Qualification Standards," on the just-released, revised U.S. Qualification Standards (USQS), which take effect Jan. 1, 2022. To help you understand the new USQS provisions, members of the Committee on Qualifications (COQ) will examine the amended USQS that were adopted by the Academy Board of Directors in November. Presenters will be COQ Chairperson Katherine Campbell, Vice Chairperson Lisa Slotznick and COQ member and Academy Past President Tom Terry, with Immediate Past President Tom Campbell moderating. The webinar will be held on Dec. 20 from noon to 1 p.m. EST. Group registration is available. Register now.
P/C Public Policy Webinar Covers Recent Issues
The Academy's "P/C Public Policy Update" webinar on Thursday looked at recent property/casualty issues, including topics raised in two recent publications, Medical Professional Liability: Considerations Stemming From the COVID-19 Pandemic and The Potential Impact of COVID-19 on the Opioid Epidemic. Updates were also provided on the Casualty Practice Council's recent work on diversity, equity, and inclusion (DE&I), and risk-based capital. Slides and audio will be available soon.
Issue Brief Released on Workers' Comp, Opioids, and COVID-19
The Workers' Compensation Committee released an issue brief, The Potential Impact of COVID-19 on the Opioid Epidemic, on potential impacts to injured workers, employers, and insurers associated with the opioid epidemic, and explores the effects on these stakeholders before, during, and after the COVID-19 pandemic.
Academy P/C Loss Reserve, Life & Health Valuation Law Manuals Available for Preorder
Two Academy law manuals are now available for preorder:
Notice of Public Discipline
The Academy issued a Notice of Public Discipline regarding Theodore F. Andersen, effective Dec. 15, 2021.
Professionalism Outreach
The Academy's professionalism outreach continued this week with William Hines, a member of the ABCD and of the Council on Professionalism and Education, who presented virtually on Wednesday to the Iowa Actuaries Club on "Self-Regulation and the ABCD." He provided insights into the principles, framework, and operation of self-regulation for the U.S. actuarial profession, and how the ABCD plays a critical role in this context. Hines also discussed the kinds of cases and requests for guidance that come before the ABCD and walked virtual attendees through case studies of how different professional scenarios look through a disciplinary lens.
Recently Released
The Fall/Winter HealthCheck offers a reminder of the Jan. 14 deadline for comments to the Health Equity Work Group's (HEWG) request for information on its work assessing whether and how actuarial practices and methods affect health disparities. Also covered in this issue, the HEWG released two discussion briefs, the Annual Meeting and Public Policy Forum included several plenary and breakout sessions on health issues, the Medicaid Committee released a COVID-19 issue paper, and recent legislative and regulatory activity.
'Magic School Bus' Gains Sponsorship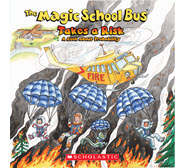 The Academy's The Magic School Bus Takes a Risk: A Book about Probability gained a sponsorship, with the Bermuda International Long-Term Insurers and Reinsurers presenting copies of the book to students in Bermuda as part of its 10th anniversary celebration. Bernews and Bermuda Re/insurance magazine covered the event. Companies interested in similar outreach can take advantage of the opportunity to partner with the Academy and sponsor the book, which introduces grade-school children to the work actuaries do and shares how math can take them on amazing journeys. Click here to learn more about sponsorship opportunities. The minimum order is 5,000 copies.
Public Employment Opportunity
The Academy has long supported government employers that are seeking to hire qualified actuaries. For more information, see our Public Employment Opportunity Posting Policy.
Public Policy in Focus
Learn more about how the Academy's public policy efforts support the profession, our members, and the public.
Upcoming Events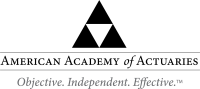 PLEASE DO NOT REPLY TO THIS EMAIL. THIS EMAIL ADDRESS IS NOT MONITORED.
If you would like more information or to contact the Academy, please visit us at www.actuary.org/content/about-us
Follow the Academy on Facebook, LinkedIn, and Twitter. Listen to our podcast.
To update your Academy email communication preferences, please login and update your Academy member profile.
---
1850 M Street NW • Suite 300 • Washington, DC 20036 • 202.223.8196 • www.actuary.org
Copyright 2021 American Academy of Actuaries. All rights reserved.