This Week, August 3–7, 2020
Read the latest news from the Academy.

Recent Academy Activity, August 3–7, 2020
Academy Presents at NAIC Virtual Summer Meeting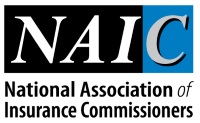 Academy leadership and volunteers presented at the NAIC's Virtual Summer 2020 National Meeting this week, including professionalism presentations to several NAIC task forces.
Immediate Past President Shawna Ackerman, Actuarial Standards Board (ASB) Chairperson Kathy Riley, and Actuarial Board for Counseling and Discipline (ABCD) member Godfrey Perrott gave professionalism briefings to NAIC's Casualty Actuarial and Statistical (C) Task Force (CASTF), Life Actuarial (A) Task Force (LATF), and Health Actuarial (B) Task Force (HATF). Their presentations included highlights of recent and upcoming Academy and ASB and ABCD activity, including the upcoming professionalism webinar, "In Times of Uncertainty, Professionalism is Certain," to be held on Aug. 20.
Practice-area presentations included:
Registration Opens for September's Virtual PBR Boot Camp
Registration opened this week for the Academy's Virtual PBR Boot Camp, to be held Sept. 14–17. Sessions over four days will provide useful and practical information for those at all levels of familiarity with PBR (principle-based reserving) methodologies and reserve requirements in a virtual platform that will enable all to attend safely and still have opportunities for live engagement. Participants will benefit from the depth of experience of the presenters for this highly regarded seminar and will have the opportunity to earn valuable continuing education (CE) credit. Topics include life insurance and implementation of VM-20; overviews on PBR life insurance assets; reinsurance; variable annuities; and regulator and auditor reviews and updates. See the full agenda and register on the PBR Boot Camp webpage.
Next Week—Capitol Forum Webinar on Social Security
Join the Academy next Thursday for the Capitol Forum webinar, "Social Security Reform Options." A panel of experts will begin with the current financial status of the program and provide their varied viewpoints on how well Social Security achieves its goals and possible reform solutions. Presenters will be Social Security Administration Chief Actuary Stephen Goss; Rachel Greszler, economics research fellow, Heritage Foundation; Bill Hoagland, senior vice president, Bipartisan Policy Center; and Nancy Altman, president, Social Security Works. Academy Senior Pension Fellow Linda K. Stone will moderate. Continuing education (CE) and Joint Board for the Enrollment of Actuaries (JBEA) credit will be available. The webinar will be held on Aug. 13 from noon to 1:30 p.m. EDT. Register today.
Aug. 20 Webinars—Professionalism for All Practice Areas, Pension Practice Note on ASOP No. 51
The Academy will host a pair of webinars on Thursday, Aug. 20.
Academy Highlights Hurricane Season, Looming NFIP Extension
With Hurricane Isaias causing widespread damage in the U.S. this week, the Academy called attention to the sunsetting of the National Flood Insurance Program (NFIP), which is scheduled to expire next month, and highlighted reform options outlined the Academy's June Essential Elements paper, "Plugging Holes in U.S. Flood Insurance" and NFIP monograph.
"An active hurricane season like the one that this year's is shaping up to be brings flood risk to the forefront of many people's minds, and ensuring that flood insurance remains available is vital," said Academy Senior Casualty Fellow Rich Gibson. "Reauthorization of the NFIP offers an opportunity for Congress not only to extend the program, but also to consider reform options to expand coverage, better align the risks and costs of flood insurance, and address the NFIP's debt and financing." Read the Academy press release.
Virtual CLRS Early Registration Deadline—Aug. 21
The early registration deadline for the Virtual Casualty Loss Reserve Seminar is Friday, Aug. 21. The virtual event will have opportunities for education, networking, and meeting with exhibitors. Co-sponsored by the Academy and the Casualty Actuarial Society, the Virtual CLRS will be held Sept. 15–17. Register today.
Public Employment Opportunity
The New York State Teachers' Retirement System is seeking a Manager of the Actuarial Department. This position supervises the Actuarial Department staff and coordinates all the work prepared by the department. The Manager manages deadlines with respect to the work, assigns staff to complete projects, and completes some work personally. Additionally, this position interfaces with other departments to provide advice and input with respect to benefit legislation and implementation and provides support and guidance to the Actuary as needed. The application deadline is next Friday, Aug. 14. For more information and to apply, click here.
The Academy has long supported government employers who are seeking to hire qualified actuaries. See our Public Employment Opportunity Posting Policy for more information.
Upcoming Events
In the News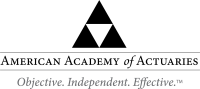 If you would like more information or to contact the Academy, please visit us at www.actuary.org/content/about-us
Follow the Academy on Facebook, LinkedIn, and Twitter. Listen to our podcast.
---
1850 M Street NW • Suite 300 • Washington, DC 20036 • 202.223.8196 • www.actuary.org
Copyright 2020 American Academy of Actuaries. All rights reserved.