This Week, August 17–21, 2020
Read the latest news from the Academy.

Recent Academy Activity, August 17–21, 2020
The Academy Is Bringing the Annual Meeting and Public Policy Forum to You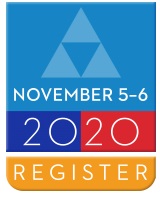 The "foremost actuarial meeting on public policy" is coming to you. After much discussion, the Academy has decided it is in the best interests of our attendees to offer our 2020 Annual Meeting and Public Policy Forum as a virtual event. We are confident, as we commit to providing our virtual meeting, that you will have an engaging online experience that delivers the highest-quality content in a format that's safe, efficient, and easy for your participation—and now, exceptionally cost-effective. We've lowered registration fees by 50% off the original published rates for this year's meeting. Group registration is also available.
Our virtual event—to be held Nov. 5–6—will feature keynotes from Charlie Cook of the Cook Political Report and Michael Beschloss, noted presidential historian and author; practice-specific breakout sessions that offer depth and expertise not easily found elsewhere; plenary sessions that provide perspective on cross-practice issues and insights on top public policy and professionalism issues—and a chance to earn valuable continuing education (CE) credit, including professionalism CE credit. Plus, you'll have the opportunity to virtually celebrate this year's recipients of the Academy's 2020 service and volunteerism awards and the transition of Academy presidential leadership.
It's never been easier to attend—join us in November and register today.
Online Election for Regular Directors Underway
Online voting begins today, Aug. 21, for regular director positions on the Academy's Board for terms to begin in November. Academy members should have received an Aug. 7 email from our election vendor, Intelliscan (academy2020@intelliscaninc.net); those without an email address will receive ballots by regular mail.
The nominees are:
Online voting will run through Friday, Sept. 4, at 11:59 p.m. EDT. If you need help with or have questions about your ballot, send an email to Keith Weir (kweir@intelliscaninc.com). We encourage members to take part in electing the newest leaders of the Academy who will help us fulfill our mission to serve the public and the U.S. actuarial profession. Visit the Academy's Board Election Center for more information.
Professionalism Webinar—'In Times of Uncertainty, Professionalism Is Certain'
More than 2,000 people attended the Academy's professionalism webinar on Thursday, "In Times of Uncertainty, Professionalism is Certain." Presenters—Academy past presidents Shawna Ackerman, Bob Beuerlein, Tom Terry, and Tom Wildsmith, and President-Elect nominee Maryellen Coggins—discussed the Code of Professional Conduct through the lens of the current uncertainty surrounding the COVID-19 pandemic and the resulting global economic slowdown. Academy President D. Joeff Williams moderated.
Terry noted this is not the first time that the actuarial profession has faced a national crisis—the last iteration of the Code was adopted after the "dot-com" bubble burst in the early 2000s. Other moments of great uncertainty were precipitated by 9/11, and later the Great Recession. "Our professionalism infrastructure was exactly built for times like this," he said. "People can look to actuaries for a degree of certainty in the face of all the uncertainty we've been talking about. … It's the professionalism structure that we have built in the United States that we can be proud of and tap these days."
Slides and audio are available free to logged-in Academy members.
Pension Webinar Covers ASOP No. 51 Practice Note
The Academy hosted a second webinar on Thursday, "Pension Practice Note on ASOP No. 51: Risk Assessment in Practice." Presenters—Paul Angelo, a member of the Public Plans Committee; Tammy Dixon; and Julie Ferguson; with Pension Committee member Grace Lattyak moderating—shared perspectives from corporate, public, and multiemployer plans. The pension practice note offers information on current or emerging practices in which actuaries are engaged that the authors have observed may be affected by ASOP No. 51, Assessment and Disclosure of Risk Associated with Measuring Pension Obligations and Determining Pension Plan Contributions.
Slides and audio are available for logged-in Academy members.
Group Registration Available for PBR Boot Camp
Have a group of Academy members from your organization who are interested in attending September's Virtual PBR Boot Camp? Take advantage of our discounted group rates and register your group to join us in November. You'll receive one free registration for each six Academy members you register and two free registrations when you register 12. Your participants will benefit from the depth of experience of the presenters for this highly regarded seminar and will have the opportunity to earn valuable CE credit, all in a convenient format. The seminar will be held Sept. 14–17. Visit our website to learn more about this event, including how to register your group.
Early Registration Deadline Today for Virtual CLRS
The early registration deadline for the Virtual Casualty Loss Reserve Seminar (CLRS) is today, Aug. 21. The virtual event will have opportunities for education, networking, and meeting with exhibitors. Co-sponsored by the Academy and the Casualty Actuarial Society, the Virtual CLRS will be held Sept. 15–17. Register today.
Diversity and Inclusion
The International Association of Black Actuaries has published a comprehensive series of recommendations for employers on hiring and retaining black actuaries. It provides recommendations on sourcing, recruiting and hiring, and workplace culture, as well as compensation and development. "Recommendations for Employers in North America to Increase the Number of Successful Black Actuaries" is available for download here.
Recently Released
Alerts
Public Policy Activity
Upcoming Events
In the News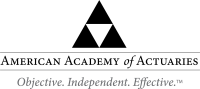 If you would like more information or to contact the Academy, please visit us at www.actuary.org/content/about-us
Follow the Academy on Facebook, LinkedIn, and Twitter. Listen to our podcast.
---
1850 M Street NW • Suite 300 • Washington, DC 20036 • 202.223.8196 • www.actuary.org
Copyright 2020 American Academy of Actuaries. All rights reserved.