This Week, September 7–11, 2020
Read the latest news from the Academy.

Recent Academy Activity, Sept. 7–11, 2020
Academy Letter to NAIC Addresses Diversity and Inclusion
Academy President D. Joeff Williams sent a letter on behalf of the Academy to the National Association of Insurance Commissioners (NAIC) offering comments to NAIC's Special Committee on Race and Insurance. "It is of the utmost importance for all stakeholders to engage in a public discourse on race, diversity, and inclusion in the insurance sector," the letter stated. "The Academy especially recognizes the need to acknowledge that there may be retrospective practices that could have a bearing on insurance-based disparities and to examine whether current practices perpetuate or exacerbate those disparities."
While noting the Academy fully shares the special committee's goals to examine the issues in its charges and work streams, with the committee's ambitious timeline to conclude its work by year-end, however, Williams wrote that it "may require more time to fully examine the range of issues involved." He also cited the Academy's new initiative to study health equity—including next week's webinar on the topic (see next item)—especially those health and health insurance systems in which actuaries are involved, to determine whether they contribute to health disparities.
Register Now for Monday's Capitol Forum Webinar on Health Equity
There's still time to register for Monday's Capitol Forum webinar, "Exploring Health Equity in a Time of COVID-19 and Beyond." This webinar will provide a unique opportunity to hear directly from distinguished health equity experts who are actively researching and analyzing these issues. They will describe what health equity is and the drivers of health disparities, and share their insights and activities related to data and quality measurement, innovative provider and payer models designed to meet individual- and community-level medical and nonmedical needs, and opportunities for cross-sector collaboration. The COVID-19 pandemic has exposed significant differences in health outcomes by race and ethnicity—such disparities are not new, but rather reflect persistent long-term patterns. Continuing education (CE) credit will be available. The webinar will be held on Sept. 14, from noon to 1 p.m. EDT. Register now.
Board Election Concludes
Thank you to all the Academy members who cast their votes in the online election for the four candidates for open regular director positions on the Academy Board of Directors. Voting wrapped up last week, with almost 2,500 total votes cast. The percentage of online votes who rated their voting experience a 7/10 or higher was 90%. The newly elected directors will be Margaret Berger, Chris Carlson, Jason Russell, and Pete Weber. All of the terms will begin after the Academy's Annual Meeting of the membership on Nov. 5.
Last Day to Register for Next Week's PBR Boot Camp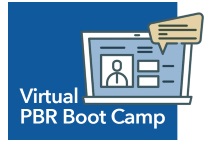 Today, Sept. 11, is the deadline to register for next week's Virtual PBR Boot Camp. Don't miss out on this highly regarded seminar that will provide useful and practical information for those at all levels of familiarity with principle-based reserving (PBR) methodologies and reserve requirements. The program will provide you with the knowledge you need to understand PBR requirements and to effectively operate within the now fully implemented PBR framework. Daily and group rates are available. To see the agenda and to register, click here.
Professionalism Outreach
Council on Professionalism member Darrell Knapp delivered a professionalism presentation to the National Association of Supplemental Benefits Insurance's Virtual Fall Forum on Thursday. Knapp provided important reminders about actuarial standards of practice (ASOPs) applicable to all or nearly all engagements, as well as a review of selected ASOPs that apply to actuaries who estimate incurred claims for health benefit plans and to actuarial services with respect to estimating health insurance assets or liabilities. The presentation concluded with the audience providing interactive multiple-choice polling responses on two professionalism case studies. Knapp and several actuary panelists at the conference had a lively virtual discussion of each polling result and professionalism considerations relevant to the case studies.
Next Thursday—Health/Pension Webinar on ASOP No. 6 Practice Note
Join the Academy next Thursday for a public policy work group webinar, "Practice Note on ASOP No. 6: A Discussion of the Exposure Draft." The webinar will offer the ASOP No. 6 Practice Note Work Group's perspectives on the July exposure draft of a practice note on ASOP No. 6, Development of Age-Specific Retiree Health Cost Assumptions for Pooled Health Plans, Including Applications to Non-Pooled Health Plans, to provide information for actuaries valuing retiree health benefit plans. Please note, this is not an Academy professionalism webinar. CE credit will be available. The webinar will be held on Sept. 17, from noon to 1:30 p.m. EDT. Register today.
Federal Reserve Seeking IPAC Members
The Federal Reserve Board is soliciting statements of interest from individuals who wish to be considered for membership on the Insurance Policy Advisory Committee (IPAC). The IPAC provides information, advice, and recommendations to the Fed on international insurance capital standards and other insurance issues. Additional information about the selection process, including instructions for submitting a statement of interest, can be found in the Board's Federal Register notice and its press release. The Fed will consider statements of interest submitted to IPAC@frb.gov by this Monday, Sept. 14.
Public Employment Opportunity
The Florida Office of Insurance Regulation (Office) is seeking a "self-motivated actuary interested in working with a dedicated team to assist in the regulation of the ever-changing and dynamic property and casualty insurance market in Florida." The applicant would be reviewing rate manuals, rate schedules, and rate-related provisions of insurance policies for compliance with Florida statutes dealing with insurance and advising the Office in the development of relevant rules and regulations governing insurance rates and disclosure to consumers. In addition, the Office chairs several important NAIC Committees, having a national impact on the insurance market in this country. Interested candidates should send a resume to: Sandra Starnes, 200 East Gaines Street, Tallahassee, FL 32399-0330, email to Sandra.Starnes@floir.com, or fax to 850-922-3865.
The Academy has long supported government employers who are seeking to hire qualified actuaries. See our Public Employment Opportunity Posting Policy for more information.
Alert
Public Policy Activity
Upcoming Events
In the News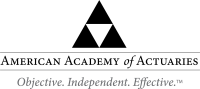 If you would like more information or to contact the Academy, please visit us at www.actuary.org/content/about-us
Follow the Academy on Facebook, LinkedIn, and Twitter. Listen to our podcast.
---
1850 M Street NW • Suite 300 • Washington, DC 20036 • 202.223.8196 • www.actuary.org
Copyright 2020 American Academy of Actuaries. All rights reserved.