This Week, September 28–October 2, 2020
Read the latest news from the Academy.

Recent Academy Activity, Sept. 28 – Oct. 2, 2020
NAIC President-Elect Altmaier, Former FDIC Chairman Bair Join Annual Meeting and Public Policy Forum Agenda
The Academy announced that two new plenary speakers have joined the agenda for the Academy's Annual Meeting and Public Policy Forum next month.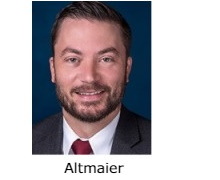 Florida Insurance Commissioner David Altmaier, who is also president-elect of the National Association of Insurance Commissioners (NAIC), will lead a Nov. 6 plenary session to discuss the NAIC's initiative on race and insurance and the outlook for NAIC in the time of COVID-19. He serves as the co-chair of NAIC's Special Committee on Race and Insurance. During this interactive policy session, attendees will have opportunities to pose questions to Altmaier.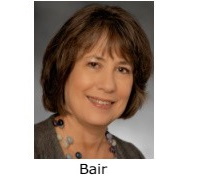 Sheila Bair, who was chair of the Federal Deposit Insurance Corporation during the 2007–2008 financial crisis and is the founding chair and current member of the Systemic Risk Council, will deliver a keynote address leading into the Nov. 5 professionalism plenary panel discussion on uncertainty. She will share her insights on weighing professional, ethical, public responsibility, and institutional considerations to take ethically and professionally grounded action in times of disruption and uncertainty.
The Academy's Annual Meeting and Public Policy Forum will be held as a virtual event on Nov. 5–6. Early registration rates are available—register by Oct. 16 and save.
Oct. 30 Professionalism Webinar to Look at More 'Tales From the Dark Side'
Join the Academy later this month for our third professionalism webinar of the year, "Tales From the Dark Side: Trick or Treat!" Highly popular and well-attended in each of the past three years, this latest iteration explores examples of ethical problems based on cases and requests for guidance that have been brought before the Actuarial Board for Counseling and Discipline (ABCD). Speakers will be ABCD members Al Beer, David Driscoll, and Godfrey Perrott. Academy General Counsel and Director of Professionalism Brian Jackson will moderate. Attendees can earn up to 1.8 continuing education (CE) credits and 1.8 core ethics continuing professional education (CPE) credits under Joint Board for the Enrollment of Actuaries rules. The webinar will be held on Friday, Oct. 30, from noon to 1:30 p.m. EDT. Register today.
Recently Released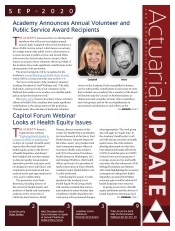 The September Actuarial Update covers the recipients of this year's Jarvis Farley Service Award, Robert J. Myers Public Service Award, and Outstanding Volunteerism Awards. Also in the issue: a Capitol Forum webinar looked at health equity issues; an update to the Academy's Social Security issue guides; the Academy hosted a successful Virtual PBR Boot Camp; Academy President D. Joeff Williams wrote to the NAIC on diversity and inclusion; and the "Professionalism Counts" column answers overflow questions from August's professionalism webinar.
A new Essential Elements paper, "Wildfire Risk in the United States," covers where and when wildfires occur, rising damage and property/casualty costs, the importance of modeling, and offers some recommendations on reducing wildfire risk.
The Extreme Events and Property Lines Committee updated its flood insurance monograph, The National Flood Insurance Program: Challenges and Solutions, to include new data from the 2019 hurricane season. The monograph was originally released in April 2017 and was previously updated a year ago.
Group Registration Available for Seminar on Effective P/C Loss Reserve Opinions
Have a group of Academy members from your organization who are interested in attending December's Virtual Seminar on Effective P/C Loss Reserve Opinions? Take advantage of our discounted rates by registering your group to join us in December. You'll receive one free registration for each six Academy members you register and two free registrations when you register 12. This is a great opportunity for you and your colleagues to learn the latest requirements including regulatory guidance and actuarial qualification standards through intensive presentations and case studies, and it will allow shared opportunities for open dialogue and Q&A. The seminar will be held Dec. 9–10 and 14–15—visit our website to see the agenda and to register yourself and your group for this event.
Alerts
The Senate passed an omnibus bill to provide continued funding for the federal government through mid-December that includes a one-year extension of statutory authority for the National Flood Insurance Program (NFIP), through Sept. 30, 2021. The president signed the measure into law early Thursday. This marks the 16th short-term extension of the program since its last multiyear authorization expired in 2017. Read the Academy alert.
Upcoming Events
In the News
Chief Investment Officer reported on the Academy's issue brief considering the near-term and long-term effects of COVID-19 on pension plans, mortality, and other assumptions.

A Think Advisor opinion piece noted the Academy's work with the NAIC on providing insurance companies with well-vetted valuation rules and regulations.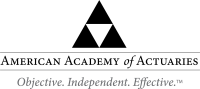 If you would like more information or to contact the Academy, please visit us at www.actuary.org/content/about-us
Follow the Academy on Facebook, LinkedIn, and Twitter. Listen to our podcast.
---
1850 M Street NW • Suite 300 • Washington, DC 20036 • 202.223.8196 • www.actuary.org
Copyright 2020 American Academy of Actuaries. All rights reserved.