This Week, October 5–9, 2020
Read the latest news from the Academy.

Recent Academy Activity, Oct. 5–9, 2020
Academy Closed Monday for Columbus Day
Academy operations will be closed on Oct. 12 for the Columbus Day federal holiday.
Selection Committee Makes ASB, ABCD Appointments
The Selection Committee—established in the Academy bylaws and composed of the presidents and presidents-elect of the Academy, the Casualty Actuarial Society, and the Society of Actuaries—made member appointments to the Actuarial Standards Board (ASB) and the Actuarial Board for Counseling and Discipline (ABCD), all of which will take effect on Jan. 1, 2021. All of the appointments are three-year terms. All chairperson and vice chairperson positions are one-year appointments.
Elizabeth Brill and Judy Stromback were appointed to three-year terms on the ASB. Rob Damler was appointed to a second three-year term on the ASB. Darrell Knapp was appointed as chairperson of the ASB, and Kathy Riley and Damler were appointed ASB vice chairpersons.
Three new members were appointed to three-year terms on the ABCD: John Schubert, William Hines, and Richard Kutikoff. David Driscoll was appointed chairperson of the ABCD; the ABCD vice chairpersons are Debbie Rosenberg and Alice Rosenblatt.
One Week Left for Early Registration Rates for the Annual Meeting and Public Policy Forum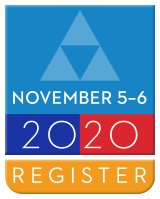 There's just one week left to save on your registration fees to attend this year's Annual Meeting and Public Policy Forum. Make sure you don't miss out on attending the one actuarial public policy event that will offer insights into what current events mean for you and your actuarial practice. We've made registration flexible so you can sign up for the full two-day event or for either day—plus, discounted group rates are available if you have a group of Academy members at your organization interested in attending. It's never been easier—or more cost-effective—to attend. Make this your year to experience the history that's in the making. Register today.
Committee Releases Exposure Draft of Practice Note on ASOP No. 56
The Pension Committee released an exposure draft of a practice note, Modeling—For Pension Actuaries, that provides background and ideas about how pension actuaries may be approaching ASOP No. 56, Modeling. ASOP No. 56 was adopted by the Actuarial Standards Board in December 2019 and is effective for work performed on or after Oct. 1, 2020. This practice note reviews perspectives on the authors' views of responsibilities of pension actuaries, as they relate to this general standard, when performing actuarial services with respect to designing, developing, selecting, modifying, using, reviewing, or evaluating models. Comments may be sent to pensionanalyst@actuary.org by Jan. 31, 2021.
Work Group Releases White Paper on 2017 Tax Cuts and Jobs Act
The Tax Work Group released a white paper outlining the most significant changes in the taxation of life insurance companies that were made by the Tax Cuts and Jobs Act of 2017 (TCJA). The white paper, The Tax Cuts and Jobs Act of 2017—Effects on Life Insurers, investigates the many changes that directly affect the work of actuaries, as well as the financial reporting impact of the TCJA on the life insurance industry.
Reminder—Professionalism Webinar to Look at ABCD Case Studies
Join the Academy on Friday, Oct. 30, for our third professionalism webinar of the year, "Tales From the Dark Side: Trick or Treat!" Highly popular and well-attended in each of the past three years, this latest iteration explores examples of ethical problems based on cases and requests for guidance that have been brought before the Actuarial Board for Counseling and Discipline (ABCD). Attendees can earn up to 1.8 continuing education (CE) credits and 1.8 core ethics continuing professional education (CPE) credits under Joint Board for the Enrollment of Actuaries rules. The webinar will be held from 1 to 2:30 p.m. EDT. Register today.
USQS Exposure Draft—Comments Due Oct. 30
Don't forget to review the exposure draft of revisions to the currently effective Qualification Standards for Actuaries Issuing Statements of Actuarial Opinion in the United States (USQS). The comment deadline for the exposure draft is Oct. 30. Click here for the Academy email sent in September to members; for information on how to submit comments, click here. All comments are publicly posted here.
Recently Released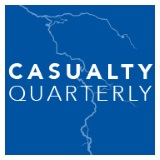 The Fall Casualty Quarterly leads with a Q&A on wildfires, following the recent West Coast wildfires and the Academy's new Essential Elements paper on the topic. Also, a webinar on workers' compensation and COVID-19, the Academy's comments to the NAIC on a predictive models exposure draft, and an update to the 2017 flood insurance monograph released as Congress extended the National Flood Insurance Program for another year.
Public Policy Activity
Upcoming Events
In the News
Senior Health Fellow Cori Uccello was quoted in a story that appeared in Bloomberg and Bloomberg Law about long-persisting cases of COVID-19.

A story published by Actuarial Review cited the Actuaries Climate Index, jointly sponsored by the Academy and other actuarial organizations, which provides five-year average and seasonal measures of changes in extreme weather events and sea levels.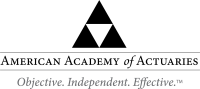 If you would like more information or to contact the Academy, please visit us at www.actuary.org/content/about-us
Follow the Academy on Facebook, LinkedIn, and Twitter. Listen to our podcast.
---
1850 M Street NW • Suite 300 • Washington, DC 20036 • 202.223.8196 • www.actuary.org
Copyright 2020 American Academy of Actuaries. All rights reserved.