This Week, October 12–16, 2020
Read the latest news from the Academy.

Recent Academy Activity, Oct. 12–16, 2020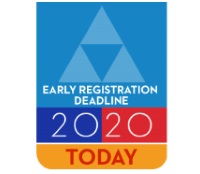 Early Registration Ends Today for Annual Meeting and Public Policy Forum; New Speaker Announced
Early registration ends today, Oct. 16, for the Academy's Annual Meeting and Public Policy Forum, to be held as a virtual event Nov. 5–6. Don't miss out on the lowest registration rates—half off the original in-person rates—for the one actuarial public policy event that will offer insights into what current events mean for you and your actuarial practice.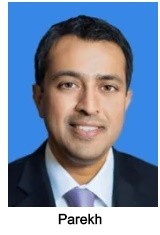 New to the agenda this week is Anand Parekh, M.D., the Bipartisan Policy Center's chief medical advisor, who will provide perspectives on the response to COVID-19 during a Nov. 6 plenary session. Parekh will share his insights on where we are in terms of the progression of the virus, new treatments and vaccines, and lessons learned. He joins an agenda that is both far-ranging in national scope and targeted to actuarial practice areas, providing you with information and perspectives on current top public policy and professionalism issues. See the full agenda here. Don't miss this opportunity to experience the best public policy and professionalism discussions, led by recognized experts from within and outside the profession.
Attendees will have the opportunity to earn valuable continuing education (CE), including professionalism CE, and continuing professional education (CPE) under Joint Board for the Enrollment of Actuaries (JBEA) rules. Register now.
In Two Weeks—Return of 'Tales From the Dark Side' Professionalism Webinar
Join the Academy on Friday, Oct. 30, for our third professionalism webinar of the year, "Tales From the Dark Side: Trick or Treat!" Highly popular and well-attended in each of the past three years, this latest iteration explores examples of ethical problems based on cases and requests for guidance that have been brought before the Actuarial Board for Counseling and Discipline (ABCD). Attendees can earn up to 1.8 continuing education (CE) credits and 1.8 core ethics continuing professional education (CPE) credits under Joint Board for the Enrollment of Actuaries rules. The webinar will be held from 1 to 2:30 p.m. EDT. Register today.
Reminder—USQS Exposure Draft Comments Due in Two Weeks
Don't forget to review the exposure draft of revisions to the currently effective Qualification Standards for Actuaries Issuing Statements of Actuarial Opinion in the United States (USQS). The comment deadline for the exposure draft is Oct. 30. Click here for the Academy email sent last month to members; for information on how to submit comments, click here. All comments are publicly posted here.
Public Policy
Upcoming Events
In the News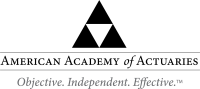 If you would like more information or to contact the Academy, please visit us at www.actuary.org/content/about-us
Follow the Academy on Facebook, LinkedIn, and Twitter. Listen to our podcast.
---
1850 M Street NW • Suite 300 • Washington, DC 20036 • 202.223.8196 • www.actuary.org
Copyright 2020 American Academy of Actuaries. All rights reserved.