This Week, March 29- April 2, 2021
Read the latest news from the Academy.

Recent Academy Activity, March 29 – April 2, 2021
Health Equity Work Group Releases Discussion Brief
The Academy's Health Equity Work Group (HEWG) released a discussion brief, Health Equity From an Actuarial Perspective: Questions to Explore, that frames their approach to applying actuarial expertise to efforts to reduce health disparities. The brief serves as an introduction to the HEWG's work in the following areas: health insurance benefit design, provider contracting and network development, premium pricing, and managing population health.
"This foundational document on health equity issues begins by offering questions and topics for further exploration to help identify ways in which health benefit programs might affect health equity," said HEWG Chairperson Annette James. Read the Academy news release.
Committee on Qualifications Revises an FAQ in Response to Comments
The Committee on Qualifications (COQ) periodically adds to or revises its Frequently Asked Questions (FAQ) when it receives a question or comment that calls for some additional clarification. Last fall, the Academy issued an exposure draft of a proposed revision to the current U.S. Qualification Standards (USQS) that was developed by the COQ and subsequently approved for exposure by the Academy Board. Comments received on that exposure draft included questions about the current language of FAQ #48 as it applies to the currently effective USQS. FAQ #48 stated in part:
"Business ethics courses are closely aligned to professional conduct and might count as professionalism. On the other hand, diversity training would likely better fit the examples for business and consulting skills, which are capped at 3 CE hours annually (Section 2.2.7 and 2.2.9)."
After discussion by the COQ of the text of the current Qualification Standards, the COQ is clarifying FAQ #48 so that it is clear that its interpretation of the existing USQS language should not appear to limit diversity training in the way that commenters have suggested it does. Therefore, the COQ has revised FAQ #48 to clarify that diversity, equity, and inclusion training "may count toward the professionalism topic or business and consulting skills topic categories, depending upon how the training fits into the definition of these categories in Section 2.2.7" and to provide examples of where DEI training may count toward professionalism or be classified as business and consulting skills.
The COQ is revising the language of the current FAQ to make it clear that the present language of the USQS can be interpreted to include diversity, equity & inclusion training given the current definitions in the USQS.
With respect to any proposed changes in the language of the current USQS that were exposed last fall, the process of reviewing the comments submitted and the COQ's recommendation of any future steps to the Academy Board continues to be the main focus of the COQ's activities.
Registration Open for June's Virtual PBR Boot Camp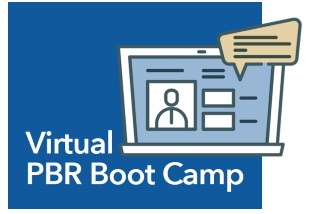 Registration is open for the Academy's Virtual PBR Boot Camp. The virtual-only event, to be held June 7–9, features an agenda that will cover a full range of topics, especially relevant for those who may be relatively new to principle-based reserving (PBR), to help them understand PBR requirements and to effectively operate within the now fully implemented PBR. Sessions will include external reviews of PBR, model overview and model governance, reserve change analysis and pricing projections, implementation of VM-20, mortality, additional liability assumption, reinsurance, an overview on assets, standard projection methodology, and sample reports. Daily and group rates are available. Register by April 30 to take advantage of early rates.
Next Week—Multiemployer Plans Pension Webinar
Next week's webinar, "Multiemployer Pension Plan Provisions of the COVID-19 Stimulus Law: Overview and Implementation Considerations," will address the multiemployer-plan provisions of the recently enacted American Rescue Plan Act and discuss the implementation roles of the Department of the Treasury and the Pension Benefit Guaranty Corporation. Presenters will be Multiemployer Plans Committee Chairperson Christian Benjaminson, Vice Chairperson Joe Hicks, and committee member Josh Shapiro, a former Academy Pension vice president. Senior Pension Fellow Linda K. Stone will moderate. Continuing education (CE) and Joint Board for the Enrollment of Actuaries (JBEA) continuing professional education credit will be available. The webinar will be next Tuesday, April 6, from noon to 1:30 p.m. EDT. Register today.
Academy Letters Address Proposed Colorado Legislation
The Academy sent casualty, health, and life practice-area letters regarding Colorado Senate Bill 21-169, related to the legislation's stated purpose of prohibiting unfair discrimination in insurance. The letters—from the Casualty Practice Council, the Health Practice Council, and the Life Underwriting and Risk Classification Work Group—express support for the elimination of unfair discrimination in insurance and focus on the potential impacts the bill would have on individual life insurance, health insurance, and property/casualty insurance from an actuarial perspective.
Lack of COI Policy Acknowledgments: Volunteers Dropped
During the first three months of 2021, many notices and reminders were sent to those who participate on Academy committees requesting volunteers and interested parties to submit the required conflict of interest (COI) and continuing education (CE) annual acknowledgements. As noted in the reminders, the final date to submit the acknowledgements was April 1. In accordance with the Academy's policy, 59 volunteers and interested parties have been removed from Academy committee positions because they did not expressly acknowledge the longstanding COI policy and/or the CE requirements of the USQS. This number is slightly lower than last year.
Committee member and interested party acknowledgments are a vital element in the Academy's ability to maintain its credibility in providing unbiased, reliable information for policymakers and others who rely on actuarial insight to inform their decisions regarding U.S. fiscal and societal challenges. The Academy requires members who serve in volunteer positions with the Academy to annually acknowledge its longstanding COI policy, and to comply with the CE requirements of the USQS. Individuals who serve as interested parties must formally acknowledge the Academy's COI policy as well.
Recently Released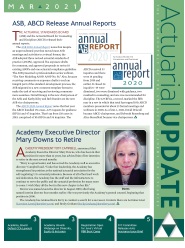 The March Actuarial Update covers the release of the Actuarial Standards Board and Actuarial Board for Counseling and Discipline annual reports. Also in the issue: Executive Director Mary Downs will retire in the next few months after serving in that position for more than 12 years; registration is open for June's Virtual PBR Boot Camp; a P/C issue brief on auto insurance and COVID-19; an Actuary Voices podcast with Senior Pension Fellow Linda K. Stone highlights women's retirement issues and Women's History Month; and the "Member Spotlight" profiles Rhonda Ahrens, a faculty member of both the PBR Boot Camp and the LHQ Seminar.
Register for This Month's Professionalism Webinar
Register for the Academy's first professionalism webinar of the year, "How to Read an ASOP—and Other Nuggets From ASOP No. 1." Presenters will cover and explain aspects of ASOP No. 1, Introductory Actuarial Standard of Practice, which are important to your work as an actuary. CE and JBEA credit will be available. The webinar will be held on Wednesday, April 21, from noon to 1:30 p.m. EDT. Register today.
Upcoming Events
In the News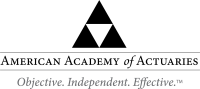 If you would like more information or to contact the Academy, please visit us at www.actuary.org/content/about-us
Follow the Academy on Facebook, LinkedIn, and Twitter. Listen to our podcast.
---
1850 M Street NW • Suite 300 • Washington, DC 20036 • 202.223.8196 • www.actuary.org
Copyright 2021 American Academy of Actuaries. All rights reserved.