This Week, March 22- 26, 2021
Read the latest news from the Academy.

Recent Academy Activity, March 22–26, 2021
ASB, ABCD Release Annual Reports
The Actuarial Standards Board (ASB) and the Actuarial Board for Counseling and Discipline (ABCD) released their annual reports.
The ASB 2020 Annual Report notes that despite an unprecedented year that moved most ASB meetings and activities to a virtual format, the ASB adopted three revised actuarial standards of practice (ASOPs), approved five exposure drafts for comment, and approved proposals to revise 10 existing ASOPs and one actuarial compliance guideline.
The ABCD 2020 Annual Report notes that last year the ABCD handled 174 cases—127 requests for guidance (RFGs) and 47 inquiries. That's up from 138 cases in 2019, comprised of 104 RFGs and 34 inquiries. The ABCD received 33 inquiries and there were 14 pending from 2019 and earlier. The 127 RFGs, a record, marked the fifth year in a row in which that total has topped 100.
'Actuary Voices' Podcast Recognizes Women's History Month With Senior Pension Fellow Linda K. Stone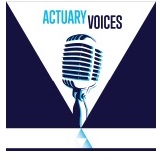 The Academy's latest "Actuary Voices" podcast features a conversation with Academy Senior Pension Fellow Linda K. Stone, who has been with the Academy for almost two years. With March being Women's History Month, Stone reflected on pension issues as they impact women and shared her family's experience with her mother working as a "Rosie the Riveter" during WWII. Women's greater longevity than men, and often earning less than men in their working career, also leads to them often having more of a need for a secure retirement, she said. Listen now.
Registration Open Soon for June Virtual PBR Boot Camp
The Academy's popular PBR Boot Camp will be held as a virtual event June 7–9. It will feature an agenda that will cover a full range of topics especially for those who may be relatively new to principle-based reserving (PBR), to help them understand PBR requirements and to effectively operate within the now fully implemented PBR. Sessions will include external reviews of PBR, model overview and model governance, reserve change analysis and pricing projections, implementation of VM-20, mortality, additional liability assumption, reinsurance, an overview on assets, standard projection methodology, and sample reports. Registration will open soon.
Register for April's Professionalism Webinar
A reminder to register for the Academy's first professionalism webinar of the year, "How to Read an ASOP—and Other Nuggets From ASOP No. 1." Presenters will cover and explain aspects of ASOP No. 1, Introductory Actuarial Standard of Practice, which are important to your work as an actuary. The webinar will be held on April 21, from noon to 1:30 p.m. EDT, and continuing education (CE) and Joint Board for the Enrollment of Actuaries (JBEA) continuing professional education (CPE) credit will be available. Register today.
Reminder: COI/CE Acknowledgments Due Next Week
The Academy sent a final notice to volunteers and interested parties who have not submitted annual conflict of interest (COI) and continuing education (CE) acknowledgments, noting they will no longer be able to be volunteers for their committees or work groups without the required COI/CE acknowledgments. For more information about the Academy's commitment to professional objectivity, please visit the Professional Objectivity at the Academy page. Questions? Please contact the Academy's Professionalism Department at objectivity@actuary.org.
Two Pension Webinars Set for April
Continuing education and Joint Board for the Enrollment of Actuaries continuing professional education credit will be available for two Academy pension webinars set for next month:
"Multiemployer Pension Plan Provisions of the COVID-19 Stimulus Law: Overview and Implementation Considerations" will be held on Tuesday, April 6, from noon to 1:30 p.m. EDT. This webinar will look at the multiemployer-plan provisions of the recently enacted American Rescue Plan Act of 2021 and discuss the roles of the Department of the Treasury and the Pension Benefit Guaranty Corporation. Presenters will be former Academy Pension Vice President Josh Shapiro, and Multiemployer Plans Committee Chairperson Christian Benjaminson and Vice Chairperson Joe Hicks. Senior Pension Fellow Linda K. Stone will moderate. Register today.

"Risk-Sharing Plan Designs—Going Deeper (Part 1)" will be held on Tuesday, April 27, from noon to 1:30 p.m. EDT. This webinar is the first of a two-part series to explore this topic in depth. The second part will present a soon-to-be-released Academy practice note on the details of how to value these types of plan designs for funding and accounting purposes. Members from several Pension Practice Council committees will present: Lee Gold, Retirement System Assessment and Policy Committee; Mariah Becker, Multiemployer Plans Committee; and Tom Vicente, Public Plans Committee. Pension Committee member Rachel Barnes will moderate. Register today.
Public Policy Activity
Upcoming Events
Having trouble viewing this email? View it in your browser.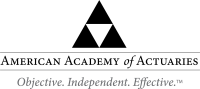 If you would like more information or to contact the Academy, please visit us at www.actuary.org/content/about-us
Follow the Academy on Facebook, LinkedIn, and Twitter. Listen to our podcast.
---
1850 M Street NW • Suite 300 • Washington, DC 20036 • 202.223.8196 • www.actuary.org
Copyright 2021 American Academy of Actuaries. All rights reserved.