This Week, February 1 - 5, 2021
Read the latest news from the Academy.

Recent Academy Activity, Feb. 1–5, 2021
Academy Recommends HEWG Chairperson Annette James as a Member of the Federal COVID-19 Health Equity Task Force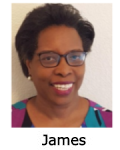 Academy President Tom Campbell sent a letter of recommendation to the U.S. Department of Health and Human Services (HHS) for Annette James, chairperson of the Academy's Health Equity Work Group (HEWG), as a candidate for appointment to HHS' COVID-19 Health Equity Task Force as put forward in a presidential executive order, Ensuring an Equitable Pandemic Response and Recovery. The letter notes James' experience as lead actuary for the Nevada Division of Insurance for 14 years, and six years of service as a member of the Actuarial Standards Board's Health Committee.
Take an Adventure with the 'Magic School Bus'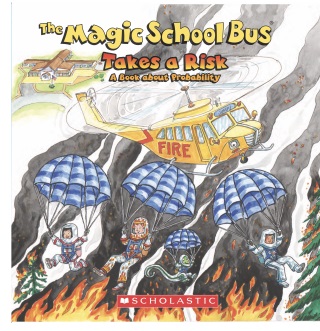 Orders are pouring in for the Academy's The Magic School Bus Takes a Risk: A Book about Probability. Don't miss out—make sure to place your order today. The Academy worked with Scholastic to create this custom storybook that aims to support diversity in the actuarial profession by emphasizing the career possibilities that arise from math education. The Academy and many of our members who have purchased the book have shared copies with schools and other community-based organizations to introduce young children—especially traditionally underrepresented populations—to the profession at a young age and encourage them to consider careers in math.
Academy Releases Year-in-Review Alert
The Academy released its 2020 year-in-review alert, which offers an overview of the year's significant regulatory and legislative developments of interest to the U.S. actuarial profession. It includes recaps of federal COVID-19-related legislation and regulation; state-based initiatives on race and insurance; the National Flood Insurance Program; climate risk and cyber terrorism risk; the Affordable Care Act; life principle-based reserving (PBR); proposed National Association of Insurance Commissioners (NAIC) risk-based capital changes; Social Security; retirement security and lifetime income; the Pension Benefit Guaranty Corporation; group capital calculation; and accounting standards.
All Academy alerts are available to subscribed members on their member login page.
VM-21 Practice Note Supplement Exposure Draft Released
The Life Practice Council's Variable Annuity Reserves & Capital Work Group released an exposure draft of a practice note supplement on VM-21 to provide information to actuaries on current and emerging practices concerning the 2020 revisions to PBR and capital for variable annuities. It is intended to supplement the available actuarial literature in the area under discussion, and to assist actuaries with implementation of the revisions adopted by the NAIC as detailed in the Requirements for Principle-Based Reserves for Variable Annuities—2021 Edition of VM-21. Comments on the exposure draft are due by April 30 and can be sent to lifeanalyst@actuary.org.
Recently Released
The Winter Life Perspectives covers the Life Practice Council's January webinar that reviewed key 2020 life issues and looked ahead to life-practice issues in the new year. Also in the issue, the Variable Annuity Reserves & Capital Work Group's new VM-21 practice note supplement; a recap of the Academy's Life & Health Qualifications Seminar and life sessions from the Annual Meeting and Public Policy Forum; LPC presentations to the NAIC and the National Council of Insurance Legislators; the Life and Health Valuation Law Manual is available for purchase; and recent legislative and regulatory activity.
Academy Life & Health and P/C Law Manuals Available for Order
Two newly released Academy law manuals are available for purchase including immediate download and shipping. The Life and Health Valuation Law Manual and the Property/Casualty Loss Reserve Law Manual are updated annually to reflect the latest requirements and are available in a variety of formats to allow you to select the version best for you and your work.
The Life and Health Valuation Law Manual contains information to help appointed actuaries know the requirements of the NAIC model Standard Valuation Law and the Model Actuarial Opinion and Memorandum Regulation. Order today.

The Property/Casualty Loss Reserve Law Manual is designed to help appointed actuaries know the requirements for statements of actuarial opinion. Order today.
Remembrance—Dwight K. Bartlett III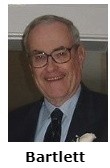 Dwight K. Bartlett III, the Academy's first senior health fellow and the 1998 recipient of the Academy's Robert J. Myers Public Service Award, died Jan. 26 in Annapolis, Md. He was 89. Bartlett—who became the first senior health fellow in January 1999, serving for two years—was honored with the Myers Award for his service as chief actuary of the Social Security Administration, and as Maryland insurance commissioner. He also was the Academy's secretary for two years and was former president of the Society of Actuaries. Those who wish to offer condolences online may do so through Dignity Memorial.
Upcoming Events
In the News
MarketWatch quoted Bruce Stahl, member of the Long-Term Care Reform Subcommittee, on the potential impacts of COVID-19 on long-term care insurance, while citing the Academy's recent issue brief on the subject. The article was reprinted by MSN, and Advisor Magazine also reported on the issue brief.

An opinion piece in Advisor Magazine on the regulation of Indexed Universal Life insurance policies under Actuarial Guideline XLIX (AG 49) referenced the Life Illustrations Work Group's previous comments to the NAIC.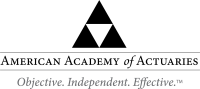 If you would like more information or to contact the Academy, please visit us at www.actuary.org/content/about-us
Follow the Academy on Facebook, LinkedIn, and Twitter. Listen to our podcast.
---
1850 M Street NW • Suite 300 • Washington, DC 20036 • 202.223.8196 • www.actuary.org
Copyright 2021 American Academy of Actuaries. All rights reserved.