This Week, April 12-16, 2021
Read the latest news from the Academy.

Recent Academy Activity, April 12–16, 2021
Health Practice Council Conducts Virtual 'Hill Visits' With Federal Lawmakers, Policymakers; Releases Telehealth After COVID-19 Issue Brief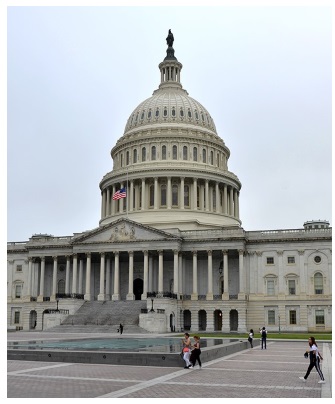 Health Practice Council (HPC) volunteers and Academy staff virtually visited the offices of federal policymakers and regulators Thursday and Friday during their annual "Hill visits," discussing a number of timely topics including the Academy's new telehealth issue brief.
More than 20 volunteers took part in about two dozen meetings with U.S. House and Senate committee staff members, and with representatives from federal agencies including the Treasury Department, Congressional Budget Office, Centers for Medicare & Medicaid Services, the Government Accountability Office, and others. They discussed issues including Medicaid and Medicare, health equity, COVID-19, surprise billing, prescription drug prices, long-term care (LTC), and the Affordable Care Act.
Issue brief explores the future of telehealth: The HPC's new issue brief, Telehealth After COVID-19, recognizes that during the pandemic, the need to limit in-person health care resulted in many states and localities relaxing or waiving many of the legal and regulatory restrictions on telehealth, increasing its use. As policymakers and regulators consider new or revised public policies regarding the availability of and payment for telehealth services now and in a post-pandemic health system, questions regarding the effects of telehealth on access to care, the costs of care, health outcomes, and potential fraud need to be considered, the issue brief states.
Next Week—Professionalism Webinar on ASOP No. 1
Join the Academy next week for the first professionalism webinar of the year, "How to Read an ASOP—and Other Nuggets From ASOP No. 1." Presenters Actuarial Standards Board (ASB) Chairperson Darrell Knapp, along with ASB members Kevin Dyke and Cande Olsen, will cover and explain aspects of Actuarial Standard of Practice (ASOP) No. 1, Introductory Actuarial Standard of Practice, which are important to your work as an actuary. Academy General Counsel and Director of Professionalism Brian Jackson will moderate. Continuing education (CE) and Joint Board for the Enrollment of Actuaries (JBEA) continuing professional education (CPE) credit will be available. The webinar will be held on Wednesday, April 21, from noon to 1:30 p.m. EDT. Register today.
Campbell Presents to NAIC Race and Insurance Committee
Academy President Tom Campbell gave a virtual presentation to the NAIC Special Committee on Race and Insurance about the comments he submitted to the committee last Friday.
Academy Participates in Virtual Actuarial Association of Europe Meeting
Academy International Secretary Tom Wildsmith participated in the virtual Spring Actuarial Association of Europe meeting, held Thursday and Friday.
ASB Approves Exposure Draft of ASOP No. 18 Revision
The ASB approved an exposure draft of a revision of ASOP No. 18, now titled Long-Term Care. The proposed revised ASOP provides guidance to actuaries when performing actuarial services with respect to long-term care benefit plans sponsored by insurers or other entities. Commenting instructions can be found in the exposure draft; the comment deadline for the exposure draft is Sept. 1.
Comments Due April 30 on Life PBR Public Policy Practice Note
A reminder that comments are due April 30 on an exposure draft of a public policy practice note supplement, Implementation of Requirements for Principle-Based Reserves for Variable Annuities – 2021 Edition of VM-21, which was developed by the Life Practice Council's Variable Annuity Reserves & Capital Work Group. Comments can be sent to lifeanalyst@actuary.org.
Two Weeks Left for Early Registration Savings: Register Now for June's Virtual PBR Boot Camp
Early registration rates are available for the Academy's Virtual PBR Boot Camp, to be held June 7–9. The latest iteration of the successful Boot Camp series features an agenda that will cover a full range of topics, especially relevant for those who may be relatively new to principle-based reserving (PBR). CE is available, as are daily and group registration rates. Register today for the lowest rates.
April 27 Pension Webinar to Look at Risk-Sharing Plan Designs
The pension webinar, "Risk-Sharing Plan Designs—Going Deeper (Part 1)," to be held later this month, is the first of a two-part series to explore this topic in depth. Members from several Academy Pension Practice Council committees will present, providing an in-depth discussion of new pension plan designs to minimize cost volatility and/or provide gain-sharing. CE and JBEA CPE credit will be available. The webinar will be held on Tuesday, April 27, from noon to 1:30 p.m. EDT. Register today.
August Pension Webinar to Follow-Up on Multiemployer Plan Issues
The Academy is planning a pension webinar as a follow-up to its April 6 webinar on multiemployer plans. It will review recently issued Pension Benefit Guaranty Corporation (PBGC) regulations and their implications for plan sponsors. The speakers will address the eligibility for, and the calculation of, financial assistance and the conditions and restrictions imposed by the PBGC. The range of possible short- and long-term actions available to plan sponsors in differing funded status also will be identified and discussed. The webinar is being tentatively planned for early August; stay tuned for more information.
Public Policy Activity
The Automobile Insurance Committee released an issue brief on the development of consumer pricing for automobile insurance.

The Pension Committee of the Pension Practice Council submitted comments to the ASB regarding the third exposure draft of the proposed Setting Assumptions ASOP.

The Casualty Practice Council also submitted comments to the ASB on the Setting Assumptions ASOP exposure draft.
Upcoming Events
In the News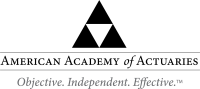 If you would like more information or to contact the Academy, please visit us at www.actuary.org/content/about-us
Follow the Academy on Facebook, LinkedIn, and Twitter. Listen to our podcast.
---
1850 M Street NW • Suite 300 • Washington, DC 20036 • 202.223.8196 • www.actuary.org
Copyright 2021 American Academy of Actuaries. All rights reserved.