International Financial Reporting – A Short-Duration Contracts Perspective to IFRS 17
Slides and audio are now available. To view them, log in to your Academy member account.
Sept. 25, 2017
Noon-1:30 p.m. EDT

This past May, after a 20-year journey, the International Accounting Standards Board (IASB) issued their final standard on accounting for insurance contracts – IFRS 17 Insurance Contracts. This webinar featured speakers from the Academy's IFRS 17 Work Group and provides an in-depth look at this standard and what it does through a short-duration contracts perspective.

During the webinar, speakers discussed:
Who will be affected by these changes;
How it compares to U.S. generally accepted accounting principles;
The general model and its simplification for certain short-duration contracts;
Treatment of reinsurance (assumed and ceded); and
The new format of the income statement and disclosures.
The content will cover both introductory material and some more advanced concepts.
Interested in learning more about this topic?
The Academy hosted a webinar on Tuesday, Sept. 19, that focused on the long-duration contracts perspective. Learn more.

PRESENTERS
Laurel Kastrup, MAAA, FSA, ASA
Member, IFRS 17 Work Group, Financial Reporting Committee
Marc Oberholtzer, MAAA, FCAS
Member, IFRS 17 Work Group, Financial Reporting Committee
Lela Patrik, MAAA, FCAS, ACAS
Member, IFRS 17 Work Group, Financial Reporting Committee
MODERATOR
Gareth Kennedy, MAAA, ACAS
Chairperson, Financial Reporting Committee
Member, IFRS 17 Work Group
REGISTRATION
Members: $75 (Discount code required.)
Nonmembers: $100
Government regulators are invited free of charge.
ABOUT OUR PRESENTERS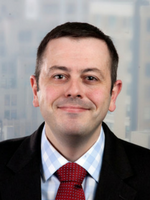 Gareth Kennedy
is an executive director in the Insurance and Actuarial Advisory Services practice of EY and is based in the firm's Chicago office. Kennedy joined EY in 2006 and has 18 years of experience as a property and casualty actuary. Prior to joining EY, he was employed by a large accounting firm in Chicago and in London. Kennedy has extensive experience in reserving for personal and commercial lines insurance/reinsurance companies in both assurance and advisory capacities. He has also been involved in several capital assessment projects for property and casualty insurers. He has performed research, presented at actuarial conferences and written articles on the possible effects for insurance companies upon the adoption of IFRS 17, the new IASB insurance contracts standards. He currently serves as chairperson of the American Academy of Actuaries' Financial Reporting Committee.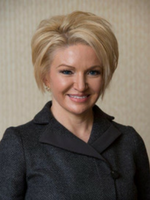 Laurel Kastrup is a managing director and leader of the health actuarial practice of KPMG. She is located in the Dallas office and has over 20 years of experience in the industry. Since joining KPMG, Kastrup has provided advisory and audit services to the insurance and reinsurance industries, specializing in long-term care (LTC), supplemental health, as well as other accident and health products. Her areas of expertise include financial reporting, liability valuation and modeling, actuarial opinions, financial projections, and experience analysis. She chairs the Academy's Health Financial Reporting and Solvency Committee and serves on the Health Practice Council. She is involved in several other groups, including the State LTC Principle-Based Work Group, the Financial Reporting Committee, the International Accounting Task Force, and the ORSA Task Force.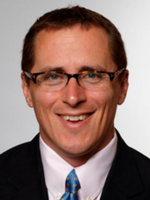 Marc Oberholtzer leads actuarial teams on PwC's largest and most complex global clients and has an extensive history of leading companies through challenging times and the seeming always changing regulatory environment. He has extensive experience in general insurance financial reporting, supporting financial statement conversions and leading actuarial modelling and education sessions around IFRS 17. In doing so, he has worked collaboratively with PwC's accounting advisory experts to deliver comprehensive and integrated assessments on the impact of IFRS conversion to the income statement and balance sheet presentations. Oberholtzer served on the Board of the American Academy of Actuaries, led the Academy's prestigious Committee on Property/Liability Financial Reporting for three years, and recently completed a four-year term as the representative of U.S. casualty actuaries on the International Actuarial Association (IAA) Insurance Accounting Committee. In this role, Oberholtzer met with IASB and FASB project team and board members on numerous occasions, working to bring solutions to the many complex issues inherent in the Insurance Contracts project.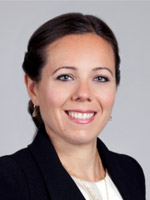 Lela Patrik is a director with experience leading actuarial teams for some of PwC's largest P&C clients with global insurance and reinsurance operations. She has worked alongside her clients to manage difficult messages and work through important decisions around reserving, operational governance, and financial reporting. Patrik has led actuarial modelling and education sessions around IFRS 17. In particular, she has built out IFRS 17 pro forma models for companies, which are both tailored to the unique features of the underlying products and with flexibility for sensitivity testing. In doing so, she has worked hand-in-hand with companies to identify the information needed to support the modelling, adjustments to underlying assumptions, and opportunities within the guidance to apply alternative assumptions/methodologies.


CE CREDIT
The American Academy of Actuaries believes in good faith that your attendance at this live webinar may constitute an organized activity as defined under the current Qualification Standards for Actuaries Issuing Statements of Actuarial Opinion in the United States depending on your area of practice. Under these Qualification Standards, an hour of continuing education is defined as 50 minutes, and fractions of an hour may be counted.