International Financial Reporting – A Long-Duration Contracts Perspective to IFRS 17
Slides and audio are now available. To view them, log in to your Academy member account.
Sept. 19, 2017
Noon-1:30 p.m. EDT

This past May, after a 20-year journey, the International Accounting Standards Board (IASB) issued their final standard on accounting for insurance contracts – IFRS 17 Insurance Contracts. This webinar featured speakers from the Academy's IFRS 17 Work Group and provides an in-depth look at this standard and what it does through a long-duration contracts perspective.

During the webinar, speakers:
Discuss who will be affected by these changes;
Provide a comparison to U.S. generally accepted accounting principles;
Introduce the liability models; and
Explain the new format of the income statement and disclosures.
Content will cover both introductory material and include some more advanced examples.
Interested in learning more about this topic?
The Academy hosted a webinar on Monday, Sept. 25, that focused on the short-duration contracts perspective. Learn more.

PRESENTERS
Darin Zimmerman, MAAA, FSA
Member, IFRS 17 Work Group, Financial Reporting Committee
Laura Gray, MAAA, FSA
Member, IFRS 17 Work Group, Financial Reporting Committee
Michael Lockerman, MAAA, FSA, CFA
Member, IFRS 17 Work Group, Financial Reporting Committee
MODERATOR
Doug Van Dam, MAAA, FSA
Chairperson, IFRS 17 Work Group
Member, Financial Reporting Committee
REGISTRATION
Members:

$75 (Discount code required.)

Nonmembers:

$100

Government regulators are invited free of charge. Please contact Kristina Jackson at 202-223-8196 or kjackson@actuary.org

.
ABOUT OUR PRESENTERS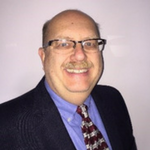 Doug Van Dam
is principal consultant with msg global solutions, Inc. Prior to msg, he worked for PolySystems, Inc. as chief actuary and as an appointed actuary for medium-size life and health insurance companies. Van Dam has been following the progress of IFRS 17 for the past decade. He is currently a member of the Academy's Financial Reporting Committee and the International Actuarial Association (IAA) Insurance Accounting Education and Practice Committee working on International Actuarial Notes on IFRS 17.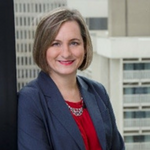 Laura Gray is a principal in KPMG's Actuarial & Insurance Risk practice based in Atlanta where she focuses on the life and annuity segment. She has over 20 years of insurance industry experience including product development and financial reporting at direct writers as well as consulting and auditing experience. Current areas of focus for Gray include: helping companies prepare for and implement new accounting standards, including US GAAP, IFRS and PBR, implementing and executing model risk management programs, and Actuarial Transformation initiatives.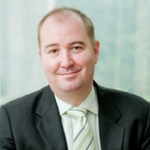 Michael Lockerman is a principal in PwC's Actuarial Services practice in New York. He spends much of his time on emerging US GAAP and IFRS matters and otherwise focuses on financial modeling and process improvement as well as financial due diligence projects.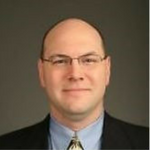 Darin Zimmerman is director of actuarial integrity with Transamerica. Over his 28-year career, Zimmerman has worked for small, medium, and large insurance companies organized as privately held, mutual and public stock. Zimmerman has also worked as a consultant and in reinsurance, and with life, health, annuity, and pension products in pricing, valuation, and risk management. Zimmerman is a past chair of the SOA Financial Reporting Section Council and a past chairperson of the Academy's Life Financial Reporting Committee. He currently serves on the Academy's Financial Reporting Committee.

CE CREDIT
The American Academy of Actuaries believes in good faith that your attendance at this live webinar may constitute an organized activity as defined under the current Qualification Standards for Actuaries Issuing Statements of Actuarial Opinion in the United States depending on your area of practice. Under these Qualification Standards, an hour of continuing education is defined as 50 minutes, and fractions of an hour may be counted.