HealthCheck, September 2018
Academy activities, legislative/regulatory updates, and more.

Academy Activities
The Individual and Small Group Markets Committee and its Risk Sharing Subcommittee submitted comments Sept. 5 to the Centers for Medicare & Medicaid Services (CMS) and the Department of Health and Human Services (HHS). The comments address the Aug. 10 proposed rule regarding the adoption of methodology for the HHS-operated permanent risk adjustment program.
The Individual and Small Group Markets Committee on Sept. 4 released an issue brief, Auto-Enrollment Into Individual Market Health Insurance Coverage. The issue brief explores the possibilities and challenges of using auto-enrollment in the individual health insurance market. In addition, it provides examples of current uses of auto-enrollment, and offers a discussion of what would be needed to implement an effective auto-enrollment feature in the individual market.
Academy Senior Health Fellow Cori Uccello was named to the Congressional Budget Office's (CBO) Technical Review Panel for the Health Insurance Simulation Model. CBO Director Keith Hall announced the members on Sept. 6. The panel will provide feedback on the next generation of CBO's health insurance simulation model, which is being developed and tested.
Legislative/Judicial/Regulatory Updates

Oral arguments began Sept. 5 for a lawsuit—filed by 20 states against HHS and the IRS—which alleges that the Affordable Care Act (ACA) is no longer constitutional and should be repealed. The lawsuit's plaintiffs have requested a nationwide injunction to suspend the ACA while the case is being heard.

Illinois Gov. Bruce Rauner vetoed two health insurance bills on Aug. 27. One bill would have placed restrictions on coverage under short-term, limited duration (STLD) insurance, including limiting such plans to less than six months and prohibiting renewals within a year after an STLD policy ends. The other bill would have prohibited the governor from applying for any federal waiver that would reduce protections guaranteed under the ACA without the approval of a majority in both houses of the state legislature.

The Maine Supreme Court ruled on Aug. 23 that Gov. Paul LePage's administration must follow a previous court order requiring it to submit an application for a federal waiver to implement an expansion of the state's Medicaid program that was passed by voters in November 2017. LePage has refused to implement the voter-approved expansion of Medicaid eligibility until the state legislature successfully appropriates funding for the program. The governor submitted a waiver application to CMS on Aug. 31, including a cover letter asking the agency to reject the application.
Annual Meeting Breakout Sessions to Explore
ACA Regulatory Changes, Reference Pricing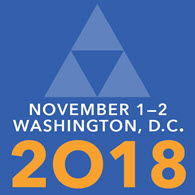 Learn about the latest regulatory changes for the Affordable Care Act, get the first look at a new Academy research study on reference pricing, and explore current methods for the premium rate increase process with long-term care insurance at the 2018 Annual Meeting and Public Policy Forum. Visit the Academy's website to see the online agenda and learn more about health topics that will be covered during the meeting. Register today, and join us in November to gain insight on today's top public policy and professionalism issues.
In the News / Media Activities
AIS Health cited comments from Academy Senior Health Fellow Cori Uccello on new Center for Consumer Information and Insurance Oversight guidance aimed at preventing the practice of silver-loading premiums from increasing costs for non-subsidized enrollees. Delta County Independent (Colo.) cited comments from Uccello on association health plans (AHPs).
In a joint letter to congressional conferees on the Agriculture and Nutrition Act (H.R. 2 and S. 3042), 19 organizations cited the Individual and Small Group Markets Committee's issue brief on AHPs. A Glenwood Springs Post Independent (Colo.) column also noted the Academy's research on AHPs.
Limited Space Remains for Life and Health Qualifications Seminar
Don't miss out. Limited space is available for the Academy's annual Life and Health Qualifications Seminar, to be held Nov. 4–8 in Arlington, Va., outside of Washington, D.C. Gain the knowledge you need to allow you to obtain qualifications or relevant continuing education credit necessary to issue actuarial opinions for either the NAIC Life and Accident & Health Annual Statement or the NAIC Health Annual Statement. Attendees also can earn up to 27 hours of continuing education, including up to 2.7 professionalism hours. Register today to secure your spot.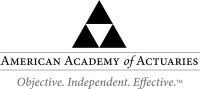 Follow the Academy on Facebook, LinkedIn, and Twitter.
---
1850 M Street NW • Suite 300 • Washington, DC 20036 • 202.223.8196 • www.actuary.org
Copyright 2018 American Academy of Actuaries. All rights reserved.