HealthCheck, November 2017
Academy activities, legislative/regulatory updates, and more.

Academy Activities
The Academy cautioned that President Trump's Oct. 12 executive order on health care could present significant risks and have unintended consequences for consumers and Affordable Care Act (ACA) health insurance markets. The executive order calls for federal agencies to "consider" expanding access to association health plans (AHPs), expanding coverage through short-term limited duration health plans, and changes to health reimbursement arrangements.
The Health Practice Council (HPC) sent a letter Nov. 7 to the secretaries of the U.S. Labor and Treasury departments, and the acting secretary of the Department of Health and Human Services (HHS), offering input as their agencies consider proposing regulations or guidance in accordance with President Trump's Oct. 12 executive order, and highlighting issues and potential implications that could impact the individual and small-group insurance markets.
The HPC urged Congress to help stabilize the individual market by permanently appropriating the payments following the Trump administration's decision to immediately end reimbursements for cost-sharing reductions (CSRs) on Oct. 12, when it announced it would cease federal CSR reimbursements immediately, basing its decision on a legal opinion from the U.S. attorney general.
Annual Meeting and Public Policy Forum Online Registration Ends Friday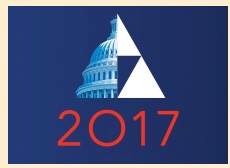 Online registration for the for Academy's Annual Meeting and Public Policy Forum, to be held next week in Washington, will end this Friday, Nov. 10. The Nov. 14–15 event will include health breakout sessions and a plenary session featuring a panel of health policy journalists. The Academy believes in good faith that you may earn 1.8 continuing education (CE) credits for each breakout session; professionalism CE also will be available. Join us next week in Washington; register today.
Legislative/Judicial/Regulatory Updates

The U.S. House of Representatives passed H.R. 3922, a bill to reauthorize the Children's Health Insurance Program (CHIP), by a 242-174 vote on Nov. 3. The bill would renew CHIP funding for five years, and would also increase Medicare premiums for seniors with incomes above $500,000, shorten the grace period for individuals with qualified health plans from 90 days to a state-determined period (or a default of 30 days), and cut funding for the Prevention and Public Health Fund by $6.35 billion over the next decade. Read the Academy's alert.

The House passed H.R. 849, the Protecting Seniors' Access to Medicare Act, a bill to repeal the ACA's Independent Payment Advisory Board, by a 307-111 vote on Nov. 2. Read the Academy's alert.

A House bill to reform the U.S. Internal Revenue Code (H.R. 1) was introduced Nov. 2 by Ways and Means Committee Chairman Kevin Brady (R-Texas). Health-related provisions in the bill include the elimination the medical expense deduction and the termination of deductions and exclusions for contributions to medical savings accounts. Read the Academy's alert.

Sen. Orrin Hatch (R-Utah) introduced a bill (S. 2052) on Nov. 1 that would provide for temporary funding for health insurance CSRs and provide targeted tax relief, and for other purposes.

Rep. Ben Ray Luján (D-N.M.) and Sen. Brian Schatz (D-Hawaii) introduced companion bills in the U.S. House (H.R. 4129) and Senate (S. 2001) on Oct. 25 that would create a state public health insurance option, also referred to as a Medicaid "buy-in." Read the Academy's alert.

Senate Health, Education, Labor and Pensions Committee Chairman Lamar Alexander (R-Tenn.) and ranking member Patty Murray (D-Wash.) introduced a bill, the Bipartisan Health Care Stabilization Act of 2017 on Oct. 19, which would provide reimbursements to insurers for CSRs through 2019 and increase flexibility for states. Read the Academy's alert. The Congressional Budget Office (CBO) released a cost estimate of the bill a week later, estimating it would reduce the federal deficit by $3.8 billion over the next decade and that individual market premiums would remain stable through 2019 due to the provision to fund reimbursements for CSRs through that period. The baseline used by CBO did not reflect the Trump administration's recent decision to stop CSR payments. Read the Academy's alert.

HHS approved a 1332 State Innovation Waiver requested by Oregon on Oct. 19. The department denied a 1332 State Innovation Waiver request from Massachusetts, and a 1332 State Innovation Waiver request by Iowa was withdrawn on Oct. 23.

The Centers for Medicare & Medicaid Services' (CMS) Center for Consumer Information & Insurance Oversight (CCIIO) released public use data in October on health insurance exchanges and rates for 2018. The CCIIO data included health insurance exchange public use files and rate review data. Read the Academy's alert.

CMS released the proposed Notice of Benefit and Payment Parameters (NBPP) for 2019 on Oct. 27, as well as the draft 2019 actuarial value (AV) calculator and methodology. In addition, CMS released a draft example of a methodology for comparing benefits in a benchmark essential health benefits plan to a typical employer-based plan. Read the Academy's alert.

CMS approved an 1115 Medicaid demonstration waiver requested by Utah, and an 1115 Medicaid demonstration waiver requested by New Jersey, on Oct. 31.

CMS issued two final rules on Nov. 2. One concerns the Medicare Physician Fee schedule for 2018. The second addresses 2018 updates for the Quality Payment Program, and provides a comment period through Jan. 1, 2018.

The U.S. District Court for the Northern District of California denied a request on Oct. 25 for a preliminary injunction submitted by 18 states and the District of Columbia to stop the Trump administration from terminating reimbursements for CSRs.
In the News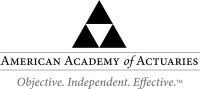 Follow the Academy on Facebook, LinkedIn, and Twitter.
---
1850 M Street NW • Suite 300 • Washington, DC 20036 • 202.223.8196 • www.actuary.org
Copyright 2017 American Academy of Actuaries. All rights reserved.