Achieve

The MAAA
®
credential exemplifies the commitment you make as a professional to the highest standards of conduct and service to the public. Our membership requirements are based on meeting our education requirements, and demonstrating professional integrity and familiarity with U.S. practice.

Our mission is to serve the public and the U.S. actuarial profession. We are the national association in the U.S. that provides the professionalism framework for standards of qualification, practice, and conduct. Through the Academy's public voice for the U.S. actuarial profession, we provide independent and objective actuarial information for the formation of sound public policy.

As a member of the Academy, you join those who are dedicated to contributing to the public good and seek to preserve the recognition of actuaries as vital to shaping and informing sound public policy. Academy members benefit from their association with other deeply committed actuaries from diverse practice areas and backgrounds. Through the Academy, you can contribute to and benefit from the recognition the profession receives as essential to the security and prosperity of all Americans.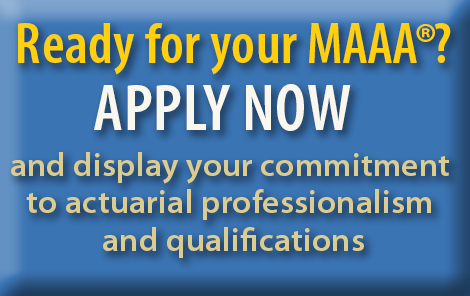 By the Numbers:
19,500+: The current number of members in the American Academy of Actuaries, the professional association that serves as the unified voice of U.S. actuaries and the only actuarial association to represent actuaries from across all practice areas. Academy members include actuaries from all areas of practice: pension, life insurance, casualty insurance, health insurance, financial reporting and risk management, and nontraditional areas, as well as regulators and academics.

50+ years: The time MAAAs before you who have been working with a unified voice and resolute integrity to deliver unbiased, objective analysis to policymakers to support the well-being of all Americans, and demand rigorous professionalism standards of qualification, practice, and discipline for the profession.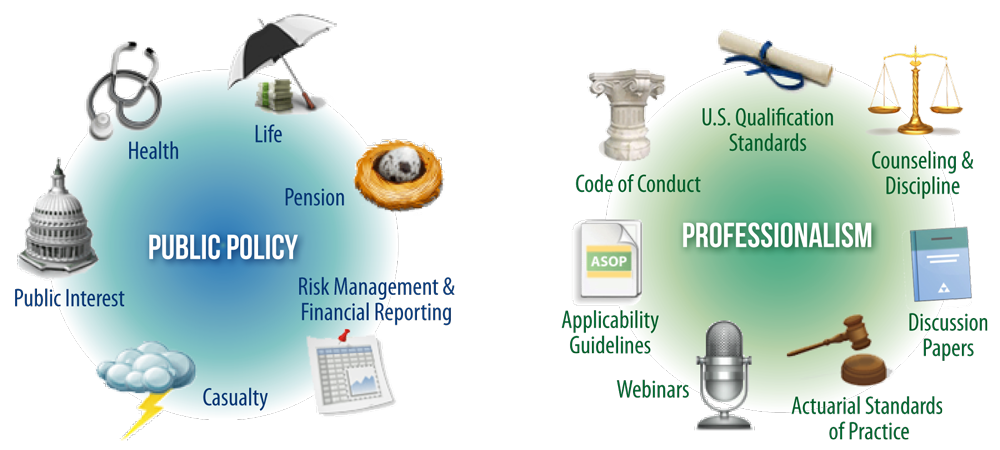 MAAAs receive distinction and exclusive benefits such as:
Membership in the Academy provides you with added professional distinction and also

an information and networking connection

to actuaries in all practice areas, which can serve to broaden your own understanding of the many ways in which actuaries of all practice areas make a difference in the lives of every American.

The U.S. Qualification Standards Attestation Form so actuaries may voluntarily demonstrate how they meet the

U.S. Qualification Standards

(USQS) specific requirements for signing NAIC annual life, health, and property & casualty statements of actuarial opinion (SAOs). (If you do not issue NAIC annual statements, you can still use the Attestation Form to attest to the general qualifications of the USQS.)

Keep up to date with latest breaking news in all actuarial practice areas through Academy

publications

, on social media (

Twitter

,

Facebook

, and

LinkedIn

), by subscribing to

Alerts

, and by using StateScan, regular state legislative reports on key topics of interest to Academy members.

You may also use TRACE, an easy-to-use online recordkeeping tool that enables actuaries from all practice areas to quickly, conveniently, and securely self-report CE and EA credits using a single web-based system.