This Week, Sept. 6 - 10, 2021
Read the latest news from the Academy.

Recent Academy Activity, Sept. 6–10, 2021
Registration Open for Seminar on Effective P/C Loss Reserve Opinions
Registration is open for the annual Seminar on Effective P/C Loss Reserve Opinions, to be held Dec. 6–7 as a hybrid event. Registrants will have the option to attend the in-person event at the Hilton Chicago O'Hare Airport hotel, or virtually. See the agenda at-a-glance. This seminar will cover the latest requirements including regulatory guidance and actuarial qualification standards through intensive presentations, case studies, and opportunity for open dialogue and Q&A. Register today.
Early Discounts Available for Annual Meeting & Public Policy Forum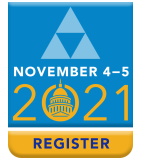 Early registration rates are available for the Academy's Annual Meeting and Public Policy Forum, to be held as a hybrid event Nov. 4–5 at the Fairmont Hotel in Washington, D.C. In-person attendees will have exclusive access to special plenary sessions. The annual event will include plenary and casualty, health, life, and pension practice-area breakout sessions. The Academy will also present its annual service awards. Early registration discounts are available—register today.
Life Illustrations Work Group Updates Practice Note
The Life Illustrations Work Group updated the Life Insurance Illustrations Practice Note to better reflect current practices actuaries are using when complying with ASOP No. 24, Compliance with the NAIC Life Insurance Illustrations Model Regulation, which was revised and adopted in December 2016.
Upcoming Events
In the News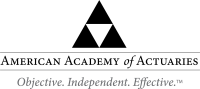 PLEASE DO NOT REPLY TO THIS EMAIL. THIS EMAIL ADDRESS IS NOT MONITORED.
If you would like more information or to contact the Academy, please visit us at www.actuary.org/content/about-us
Follow the Academy on Facebook, LinkedIn, and Twitter. Listen to our podcast.
To update your Academy email communication preferences, please login and update your Academy member profile.
---
1850 M Street NW • Suite 300 • Washington, DC 20036 • 202.223.8196 • www.actuary.org
Copyright 2021 American Academy of Actuaries. All rights reserved.