This Week, Sept. 27 - Oct. 1, 2021
Read the latest news from the Academy.

Recent Academy Activity, Sept. 27 – Oct. 1, 2021
Two Weeks Left for Early Discounts to the Annual Meeting & Public Policy Forum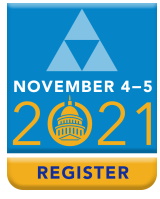 There are two weeks left to get an early discount to the Academy's Annual Meeting and Public Policy Forum, being held as a hybrid event Nov. 4–5 in the nation's capital. The program will include Robert Costa, co-author with Bob Woodward of the current No. 1 bestseller Peril, who will speak at the opening plenary session for in-person attendees. Opening the professionalism plenary session, Cathy O'Neil, author of the bestseller Weapons of Math Destruction: How Big Data Increases Inequality and Threatens Democracy, will relate her perspective as a self-professed "data skeptic" on the risks of embedded bias and unintended consequences of algorithms and the ethical challenges they pose, which will be followed by a panel discussion. The event will include practice-area breakout sessions, and members will get a chance to meet new Executive Director Bill Michalisin. The Academy will also present its annual service awards. The in-person event will be held at the Fairmont Hotel in Washington, D.C. Early discounts are available through Oct. 15. Register today.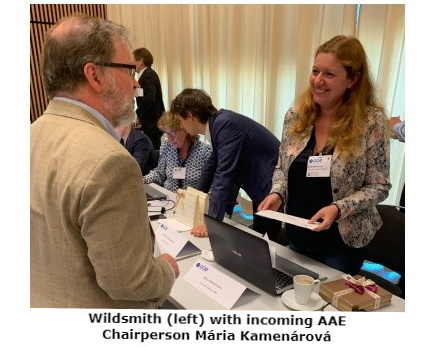 International Outreach
At the invitation of the Actuarial Association of Europe (AAE), International Secretary Tom Wildsmith and Academy Director of Public Policy Craig Hanna represented the Academy from Wednesday through Friday in Sursee, Switzerland, attending committee meetings and the general assembly during the AAE Annual Meeting. The meeting afforded opportunities for engagement on regulatory and professionalism issues of mutual interest.
Register for This Month's Virtual PBR Boot Camp Mini-Seminar
Register today for this month's Academy's PBR Boot Camp: The Regulatory Perspective. During this compact seminar, to be held virtually on Oct. 13 from noon to 2 p.m. EDT, regulators will provide insights into their oversight and review of principle-based reserving (PBR) and share their perspectives on forthcoming public policy changes and other needed revisions, including amendments to the Valuation Manual. Register now.
Public Policy Volunteer Opportunity—Deadline Monday
The Federal Reserve Board is seeking individuals with a diverse set of expert insurance perspectives in life, property and casualty, and reinsurance issues to serve on its Insurance Policy Advisory Committee (IPAC). Established by the Economic Growth, Regulatory Relief, and Consumer Protection Act, the IPAC is comprised of 21 members who serve staggered three-year terms and have professional backgrounds, including insurance accounting, actuarial science, academia, insurance regulation, and policyholder advocacy. Each year, the Federal Reserve Board selects seven individuals to serve a three-year term. It may select additional individuals to fill any term that is unexpired and vacated by an existing member. The deadline is Monday, Oct. 4. Click here for information on how to apply for this opportunity.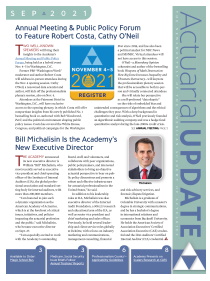 Recently Released
The September Actuarial Update covers the two bestselling authors who will give plenary-session addresses at the Academy's Annual Meeting and Public Policy Forum. Also in the issue, Bill Michalisin took the helm Monday as Academy Eexecutive Director; the Magic School Bus book is again available for order; health and pension issue briefs address the federal government's recently released trustees' reports on Medicare and Social Security; the Academy presented its scalars research at the Virtual Casualty Loss Reserve Seminar and Workshops; and the "Professionalism Counts" column discusses the Applicability Guidelines.
Academy Office to Resume In-Person Operations Monday
Academy staff will return to the Academy's Washington, D.C., office on Monday, Oct. 4, after more than 18 months of mostly remote operations. The Academy will follow Centers for Disease Control and Prevention and local District of Columbia guidelines in relation to masking, social distancing, and vaccination policies.
Alerts
Congress passed, and President Biden signed into law, a stopgap spending measure on Thursday that averted a federal government shutdown at the end of the fiscal year. The continuing resolution maintains current federal funding levels through Dec. 3, includes $28.6 billion for disaster aid, and authorizes an extension of the National Flood Insurance Program at FY 2021 levels. Read the Academy alert.

The U.S. Department of Health and Human Services, Department of Labor, Department of the Treasury, and the Office of Personnel Management on Thursday issued an interim final rule to further implement the No Surprises Act, a law addressing out-of-network billing that was enacted through the Consolidated Appropriations Act of 2021. Read the Academy alert.
Upcoming Events
In the News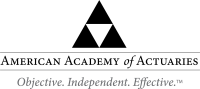 PLEASE DO NOT REPLY TO THIS EMAIL. THIS EMAIL ADDRESS IS NOT MONITORED.
If you would like more information or to contact the Academy, please visit us at www.actuary.org/content/about-us
Follow the Academy on Facebook, LinkedIn, and Twitter. Listen to our podcast.
To update your Academy email communication preferences, please login and update your Academy member profile.
---
1850 M Street NW • Suite 300 • Washington, DC 20036 • 202.223.8196 • www.actuary.org
Copyright 2021 American Academy of Actuaries. All rights reserved.