This Week, Sept. 2 - 6, 2019
Read the latest news from the Academy.

Recent Academy Activity, Sept. 2–6, 2019
Annual Meeting—Early Registration Deadline Next Week; Journalist Jean Chatzky Joins Plenary Focused on Women and Retirement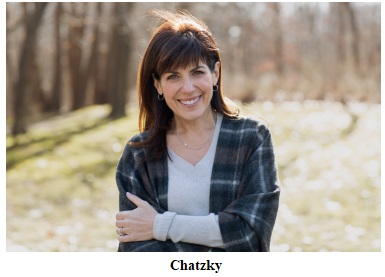 There's only one week left to secure early registration rates for the Academy's Annual Meeting and Public Policy Forum, which will be held Nov. 5–6 in Washington, D.C. Jean Chatzky, an award-winning personal finance journalist and founder and CEO of HerMoney, will be a featured plenary speaker during the Nov. 6 breakfast, and will look at the challenges facing women in achieving a secure retirement. Chatzky launched HerMoney.com in 2018 to provide women with information they can trust about money. The award-winning financial editor of NBC's Today Show, she has appeared on CNN, MSNBC, "Oprah," "The View," "The Talk," and many other shows. Millions have tuned into her podcast, "HerMoney with Jean Chatzky," which has received accolades from The New York Times, among others. She is the bestselling author of 11 books, serves as AARP's financial ambassador, and is a fierce advocate for financial literacy.
See the updated program agenda for the dates and times of the practice-area breakout sessions. The early registration deadline is next Friday, Sept. 13—register today.
CLRS to Be Held Sept. 16–18 in Austin
This year's Casualty Loss Reserve Seminar and Workshops (CLRS), sponsored jointly by the Academy and the Casualty Actuarial Society (CAS), will be held Sept. 16–18 at the Fairmont Austin in Austin, Texas. Visit the CLRS website for the program guide, lodging details, and other details. Pre-registration will close early next week—after that, registration will be available on site, or you may call CAS at 703-276-3100 with questions. Casualty actuaries attending CLRS are encouraged to stop by the Academy's booth in the exhibit hall.
October Professionalism Webinar—"Reliance: '...A Little Help From My Friends'"
The Academy's third professionalism webinar of the year—"Reliance: '...A Little Help From My Friends'"—will be held next month. The webinar will focus on the Actuarial Standards Board's (ASB) approaches to reliance in actuarial standards of practice and offer mini-case studies in all practice areas. Presenters will be Academy President Shawna Ackerman and ASB members Cande Olsen and Barbara Snyder. Erica Kennedy, the Academy's assistant director of professionalism (actuarial standards), will moderate. The webinar will be held on Wednesday, Oct. 16, from noon to 1:30 p.m. EDT. Register today. (And mark your calendar for the fourth and final professionalism webinar of 2019: "Focus on the ABCD," which will be held on Dec. 13.)
Contingencies Looks at 'Superbugs'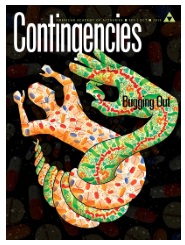 In the September/October issue of Contingencies, the cover story, "Bugging Out," explores the tug-of-war between antibiotics and pathogens. Click through for a hard-hitting feature on the costs and potential paths forward on drug-resistant "superbugs." Other features include "Lead and Succeed"—advice for first-time personnel managers ... even veteran leaders may find some new wisdom worth applying; and "Calculating Despair," on the costs—financial and societal—of drug abuse, alcoholism, and suicide. Plus, Shawna Ackerman's President's Message on qualifications; the ABCD goes to the movies; and a look back at the first great U.S. financial panic, 200 years later.
Public Policy Activity
The Health Solvency Subcommittee sent comments to the NAIC Health Risk-Based Capital (HRBC) Working Group in response to the HRBC Working Group comment letters received on the exposure of the Draft Bond Structure and Instructions.

The Life Illustrations Work Group submitted a comment letter to the NAIC IUL Illustration (A) Subgroup providing answers to questions on the illustrations of Indexed Universal Life products under Actuarial Guideline XLIX (AG 49).

The Multiemployer Plans Committee released notes from its March meeting with representatives of the U.S. Department of Treasury, the Pension Benefit Guaranty Corporation, and the U.S. Department of Labor pertaining to applications by plans in critical and declining status to suspend benefits or partition liabilities as permitted under the Multiemployer Pension Reform Act of 2014, withdrawal liability, mergers and transfers, and possible multiemployer pension reform legislation.
Upcoming Events
Casualty Loss Reserve Seminar & Workshops (CLRS)—Sept. 16–18, Austin, Texas

"Reliance: '...A Little Help From My Friends'"—Oct. 16, professionalism webinar

Academy Annual Meeting and Public Policy Forum—Nov. 5–6, Washington, D.C.

Life and Health Qualifications Seminar—Nov. 10–14, Arlington, Va.

Seminar on Effective P/C Loss Reserve Opinions—Dec. 4–5, Baltimore-Washington International Airport

PBR Boot Camp—Dec. 9–11, Austin, Texas (registration will open soon)

Focus on the ABCD—Dec. 13, professionalism webinar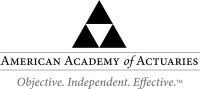 Follow the Academy on Facebook, LinkedIn, and Twitter.

---
1850 M Street NW • Suite 300 • Washington, DC 20036 • 202.223.8196 • www.actuary.org
Copyright 2019 American Academy of Actuaries. All rights reserved.