This Week, Sept. 16 - 20, 2019
Read the latest news from the Academy.

Recent Academy Activity, Sept. 16–20, 2019
COPLFR Comments to NAIC on P/C Qualifications
The Academy's Committee on Property and Liability Financial Reporting (COPLFR) sent two comment letters to the NAIC's Casualty Actuarial and Statistical Task Force Actuarial Opinion Working Group (AOWG). The first letter was on the Regulatory Guidance on Property and Casualty Statutory Statements of Actuarial Opinion, Actuarial Opinion Summaries, and Actuarial Reports for the Year 2019, which was issued on Aug. 30. The letter asked questions and offered comments on qualification documentation and regulatory guidance, and suggested adding an FAQ section.
The second letter, also to the AOWG, was on the Sept. 17 revision of the guidance document. The revisions were in response to COPLFR's original comments around the level of detail and duplication in the last few pages of the Regulatory Guidance, as well as a suggestion to reduce the amount of prescriptive language, the letter states. COPLFR suggested the Regulatory Guidance be modified to more directly follow the requirements of the NAIC Opinion Instructions.
CLRS Features Academy Presentations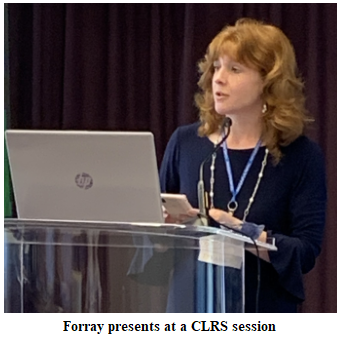 Academy representatives gave presentations at the Casualty Loss Reserve Seminar and Workshops (CLRS), held this week in Austin, Texas, and jointly sponsored by the Academy and the Casualty Actuarial Society. Academy volunteers were on the CLRS program faculty. Kathy Odomirok, chairperson of the Academy's Committee on Property and Liability Financial Reporting (COPLFR), held a workshop on writing Statements of Actuarial Opinion, at which COPLFR Vice Chairperson Derek Freihaut was a presenter.
Other presentations included:
Early Registration Now Available for December's PBR Boot Camp
Early registration is open for the latest version of the Academy's popular PBR Boot Camp, to be held Dec. 9–11 in Austin, Texas. Increasing interest in being fully prepared for the fast-approaching Jan. 1, 2020, mandatory implementation deadline for companies not otherwise exempt led to this latest iteration of the Academy's PBR Boot Camp. The seminar will provide useful and practical information for individuals at all levels of familiarity with principle-based reserving (PBR) methodologies and reserve requirements. The agenda has been expanded to provide valuable updates on the recently adopted changes to variable annuity valuation, and attendees will hear lessons learned from those who have been at the forefront of PBR implementation for life insurance and variable annuity products. CE credit will be available. Early registration runs through Friday, Oct. 4—register today.
October Professionalism Webinar Will Look at ASB, ASOPs
The Academy's third professionalism webinar of the year—"Reliance: '...A Little Help From My Friends'"—will focus on the Actuarial Standards Board's (ASB) approaches to reliance in actuarial standards of practice (ASOPs) and offer mini-case studies in all practice areas. Presenters will be Academy President Shawna Ackerman and ASB members Cande Olsen and Barbara Snyder. Erica Kennedy, Academy assistant director of professionalism (actuarial standards), will moderate. The webinar will be held on Wednesday, Oct. 16, from noon to 1:30 p.m. EDT. Register today.
Public Policy Activity
Upcoming Events
In the News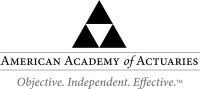 Follow the Academy on Facebook, LinkedIn, and Twitter.

---
1850 M Street NW • Suite 300 • Washington, DC 20036 • 202.223.8196 • www.actuary.org
Copyright 2019 American Academy of Actuaries. All rights reserved.