This Week, Oct. 4 - 8, 2021
Read the latest news from the Academy.

Recent Academy Activity, Oct. 4–8, 2021
Academy Closed Monday for Columbus Day
Academy operations will be closed Monday, Oct. 11, for the Columbus Day federal holiday.
Breaking News—More Plenary Speakers Set for Annual Meeting and Public Policy Forum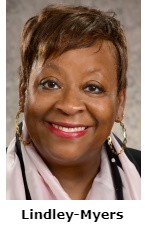 More plenary-session speakers are set for the Academy's Annual Meeting and Public Policy Forum, which is less than a month away. National Association of Insurance Commissioners (NAIC) Vice President, NAIC Special (EX) Committee on Race and Insurance Co-Vice Chair, and Missouri Insurance Director Chlora Lindley-Myers will open the plenary session, "Diversity, Equity & Inclusion (DE&I)—Engaging the Public Policy Discourse Over Insuring Against Inequities." The plenary session "COVID-19: A Prognosis of the Pandemic's Implications Based on Lessons Learned Thus Far"—a cross-practice examination of the pandemic and public policy responses, and a forecast of further potential remedies—will feature Kelly Anderson, assistant professor at the University of Colorado Skaggs School of Pharmacy; Magali Barbieri, associate director of the UC Berkeley Human Mortality Database; Rebecca Katz, professor and director of the Center for Global Health Science and Security at Georgetown University Medical Center; and Daniel Reddy, chief executive officer of Club Vita US. See the full agenda here.
Early Registration Deadline Next Friday: There's just a week left to secure a discounted early registration rate to the Annual Meeting and Public Policy Forum, being held as a hybrid event Nov. 4–5 at the Fairmont Hotel in Washington, D.C. Register by Oct. 15 and save.
Register Early for December's P/C Loss Seminar
There's also one week left to save on registration for the 2021 Seminar on Effective P/C Loss Reserve Opinions. This seminar is designed for property/casualty (P/C) actuaries who prepare or assist with preparing NAIC annual statements of actuarial opinion on P/C loss reserves. Being held as a hybrid event Dec. 6–7, attendees will have the option to join us in person at the conveniently located Hilton Chicago O'Hare Airport or virtually from your home or office. Register today.
Next Week—PBR Boot Camp
There's still time to register for next week's PBR Boot Camp: The Regulatory Perspective. During this compact seminar, regulators will provide insights into their oversight and review of principle-based reserving (PBR) and share their perspectives on forthcoming public policy changes and other needed revisions, including amendments to the Valuation Manual. The PBR Boot Camp will be held virtually on Wednesday, Oct. 13, from noon to 2 p.m. EDT. Register now.
Selection Committee Makes ASB, ABCD Appointments
The Selection Committee—established in the Academy bylaws and composed of the presidents and presidents-elect of the Academy, the Casualty Actuarial Society, and the Society of Actuaries—made member and leadership appointments to the Actuarial Standards Board (ASB) and the Actuarial Board for Counseling and Discipline (ABCD), which will take effect on Jan. 1, 2022. Member appointments are three-year terms; chairperson and vice chairperson positions are one-year appointments.
ASB—New appointments are current member Kevin Dyke to vice chairperson, and members Laura Hanson (life) and Chris Noble (pension). Reappointments are Chairperson Darrell Knapp, Vice Chairperson Rob Damler, and member Patrick Woods (casualty).

ABCD—New appointments are current members Al Beer and John Schubert as vice chairpersons, and members April Choi (health), Tammy Dixon (pension), and Shawna Ackerman (casualty). Chairperson David Driscoll was reappointed.
The Academy thanks the Selection Committee for fulfilling this important task, and welcomes the incoming and ascending members of the ASB and ABCD.
PPC Releases Updated '80% Pension Funding Myth' Issue Brief
The Pension Practice Council (PPC) published an issue brief, The 80% Pension Funding Myth, an update of the 2012 issue brief of the same name. The latest iteration adds updated citations and references, including a new appendix, and looks at pension funding basics, possible origins of the 80% myth, and funded ratio as a concept and in context.
"While the funded ratio of a pension plan is certainly a useful measure, its reporting of 80% funding—or any other funded ratio percentage—simply doesn't provide enough information to accurately gauge its financial health," said Academy Senior Pension Fellow Linda K. Stone.
California Broker and Advisor Magazine reported on the issue brief, citing highlights from the Academy's news release.
2021 Dues Reminder
A reminder for Academy members who have not paid their 2021 membership dues—the deadline is Oct. 21, after which time their memberships will become inactive. By renewing Academy membership, members will continue to have the opportunity to have access to member-only benefits, such as, a growing library of recorded Academy public policy and professionalism webinars; free and low-cost, high quality, continuing education opportunities; publications to stay abreast of regulatory changes that affect their work; and to be part of a network of actuaries from different areas of practice, whose common purpose is to support the Academy's mission to serve the public and the U.S. actuarial profession. Members may pay dues today by logging in to the Academy's website. (Some members may qualify for a full or partial dues waiver.) The Membership Department is available to assist members via phone or email—202-223-8196 or membership@actuary.org.
Market Risk Benefits Work Group Publishes White Paper Exposure Draft
The Life Financial Reporting Committee's Market Risk Benefits Work Group published an exposure draft of a white paper, Considerations in Market Risk Benefits. The paper is exposed for public comment for 60 days, through Dec. 6. Comments may be submitted to lifeanalyst@actuary.org.
Public Employment Opportunity
The Illinois Department of Insurance is seeking to hire an actuary to perform supervisory work for actuarial examiners and actuarial consultants in the conduct of actuarial analysis and examination of life, accident, and health insurance companies. This position requires meeting the Academy's U.S. Qualification Standards for actuaries issuing Statements of Actuarial Opinion in the life area of actuarial practice. The department invites all qualified candidates to learn more about the position and apply here.
The Academy has long supported government employers that are seeking to hire qualified actuaries. For more information, see our Public Employment Opportunity Posting Policy.
Professionalism Outreach
ASB Vice Chairperson Rob Damler presented virtually on "Professionalism and Selected ASOP Topics" to the St. Louis Actuaries Club on Monday. He reviewed the ASB's structure and standards-setting functions and discussed recent developments and selected topics in actuarial standards of practice (ASOPs) including reliance, documentation, and disclosure. Damler also highlighted the Academy's many professionalism resources.
Public Policy Activity
The Long-Term Care Reform Subcommittee sent a comment letter to the NAIC's Long-Term Care Insurance (EX) Task Force regarding the exposure drafts of the operational and actuarial sections of the Long-Term Care Insurance Multi-State Rate Review Framework released Sept. 10 and Sept. 15.
Upcoming Events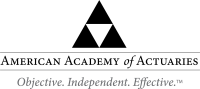 PLEASE DO NOT REPLY TO THIS EMAIL. THIS EMAIL ADDRESS IS NOT MONITORED.
If you would like more information or to contact the Academy, please visit us at www.actuary.org/content/about-us
Follow the Academy on Facebook, LinkedIn, and Twitter. Listen to our podcast.
To update your Academy email communication preferences, please login and update your Academy member profile.
---
1850 M Street NW • Suite 300 • Washington, DC 20036 • 202.223.8196 • www.actuary.org
Copyright 2021 American Academy of Actuaries. All rights reserved.