This Week, Oct. 14 - 18, 2019
Read the latest news from the Academy.

Recent Academy Activity, Oct. 14–18, 2019
Professionalism Webinar Looks at ASB, ASOPs
The Academy held its third professionalism webinar of the year on Wednesday. During "Reliance: '...A Little Help From My Friends,'" presenters Academy President Shawna Ackerman and Actuarial Standards Board (ASB) members Cande Olsen and Barbara Snyder focused on the ASB's approaches to reliance in actuarial standards of practice (ASOPs) and offered mini-case studies in all practice areas. Erica Kennedy, Academy assistant director of professionalism (actuarial standards), moderated.
Presenters discussed what an actuary should do when relying on other sources for data and other information, relying on other actuaries, or relying on non-actuaries, and took questions from attendees. "Some of the reliance rules are really simple," Olsen said. "All reliance needs to be in good faith, and such reliance needs to be disclosed. But every situation is a little bit different, so you really need to think out how the reliance principles apply and use professional judgment in order to do the right thing."
Look for more coverage in the forthcoming October Actuarial Update. Slides and audio are available for logged-in Academy members.
Tuesday—Regular Registration Rates End for Annual Meeting and Public Policy Forum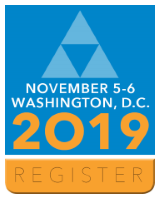 Next Tuesday, Oct. 22, marks the last day for regular registration rates to attend the Academy's Annual Meeting and Public Policy Forum. Rates increase after Tuesday, so register today. See the agenda-at-a-glance for an overview of who will be presenting and what you can expect at this year's event, which will feature high-profile plenary speakers, multiple practice-area breakout sessions, and an interactive, and fun, "Professionalism Challenge." Continuing education credit will be available. The Academy's presidential transition and presentation of the Academy service awards will honor your colleagues. We hope to see you Nov. 5–6 in Washington, D.C.—register today.
New 'Actuary Voices' Podcast—President-Elect D. Joeff Williams
The Academy's latest "Actuary Voices" podcast features an interview with Academy President-Elect D. Joeff Williams, who will become the Academy's president at next month's Annual Meeting and Public Policy Forum in Washington, D.C. Williams talks with Executive Director Mary Downs about his preparation in the past year to become president—including working with current Academy President Shawna Ackerman and Academy leadership—and about his career as an actuary, which began when he was a business student at Georgia State University. Williams, who previously served as the Academy's vice president of professionalism, also talks about the rewards of his Academy volunteer service and some of the other volunteer work he is involved with.
Visit the Actuary Voices page to hear the conversation now, or to download it to listen later.
Uccello Speaks at Capitol Hill Forum on Health Care Coverage
Senior Health Fellow Cori Uccello represented the Academy with a presentation on Friday in a Capitol Hill panel discussion, "Examining the Continuum of Coverage Proposals," hosted by the Alliance for Health Policy and The Commonwealth Fund.
Public Employment Opportunity
The Connecticut Insurance Department is seeking an experienced property/casualty insurance actuary to join its Actuarial Division. The actuary will play a key role in the Actuarial Division and will work with other actuaries to support major P/C functions of this division in financial analysis, field exams, NAIC committees, and other product management support. For more details and to apply, click here.
The Academy has long supported government employers that are seeking to hire qualified actuaries. See our Public Employment Opportunity Posting Policy for more information.
Space Remains for December's PBR Boot Camp
Space remains for the Academy's popular PBR Boot Camp, to be held Dec. 9–11 in Austin, Texas. Sessions will provide useful and practical information for individuals at all levels of familiarity with principle-based reserving (PBR) methodologies and reserve requirements. The agenda has been expanded to provide valuable updates on the recently adopted changes to variable annuity valuation, and attendees will hear lessons learned from those who have been at the forefront of PBR implementation for life insurance and variable annuity products. CE is available. Register today.
Public Policy Activity
The Lifetime Income Risk Joint Committee released an issue brief, Actuarial Observations on Retiree Income Approaches, on how actuarial methods and solutions apply to the risk management inherent to retirement income planning. Released in conjunction with the relaunch of the Academy's and Society of Actuaries' jointly developed Actuaries Longevity Illustrator, the issue brief provides an overview and context for understanding how these tools can be used to mitigate risk and optimize retirement income.
Upcoming Events
In the News
A Forbes opinion piece cited the Academy's April 2018 issue brief, The Pension Protection Act: Successes, Shortcomings, and Opportunities for Improvement. The piece was reprinted by Advisor News.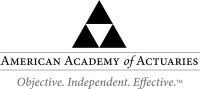 Follow the Academy on Facebook, LinkedIn, and Twitter.

---
1850 M Street NW • Suite 300 • Washington, DC 20036 • 202.223.8196 • www.actuary.org
Copyright 2019 American Academy of Actuaries. All rights reserved.