This Week, July 15-19, 2019
Read the latest news from the Academy.

Recent Academy Activity, July 15–19, 2019
Academy Adopts New International Strategy
The Academy Board has announced an updated set of strategic international goals, following an 18-month review period. The strategy flows from our mission statement, which states the Academy "coordinates the representation of the U.S. profession globally." The new international goals are as follows:
Don't Miss Next Week's 'Big Data' Professionalism Webinar
The Academy will host its second professionalism webinar of the year next week. Join us for "Big Data: Professional Standards Provided by Actuaries and New Research on Regulatory Views," which will offer the latest information on current and emerging Big Data developments, regulatory issues, and the advantages professionalism brings to actuaries. The presenters—Academy Past President Bob Beuerlein, President Shawna Ackerman, and Data Science and Analytics Committee Chairperson Dorothy Andrews—will address these topics in breadth and depth. The webinar will be held on Thursday, July 25, from noon to 1:30 p.m. EDT. Register today.
Academy Election—Notifications to Be Sent Next Week
Academy members should receive an email next week from our election vendor Intelliscan announcing that information regarding election of regular directors for the Academy's Board of Directors will be sent in early August. These emails will be sent from academy2019@intelliscaninc.net. We encourage members to take part in familiarizing themselves with the slate to be offered for election as the newest leaders of the Academy. For more information, visit the Academy's Board Election Center.
Pennsylvania Insurance Commissioner Jessica Altman to Give Plenary Address at Annual Meeting and Public Policy Forum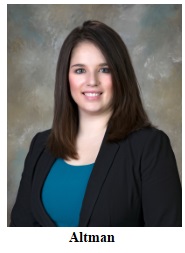 Pennsylvania insurance commissioner Jessica Altman will be a plenary-session speaker at the Academy's Annual Meeting and Public Policy Forum in November. Altman will share her perspective on proposals to reform and improve the nation's health care system, offer insight on the state of and potential future changes to the Affordable Care Act, and provide an outlook on options for expanding health insurance coverage through public plans. The commissioner also serves as chair of the NAIC's Health Insurance and Managed Care (B) Committee and co-chair of the Long-Term Care Insurance (B/E) Task Force of the Health Insurance and Managed Care (B) Committee and Financial Condition (E) Committee. Altman will speak at the Nov. 6 lunchtime session. Early registration discounts are still available for the Annual Meeting and Public Policy Forum, which will be held Nov. 5–6 in Washington. Register today.
Academy Hosts First of Three Capitol Hill Briefings on Multiemployer Pension Crisis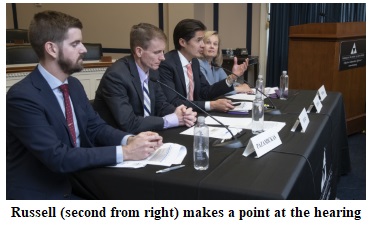 The Academy hosted a briefing on Capitol Hill on Monday that featured expert panelists from the Multiemployer Plans Committee, including chairperson Jason Russell, to provide essential background on the multiemployer pension crisis and its current state. This briefing was the first of three in the Academy's "Multiemployer Pension Crisis: A 360-Degree Look at the Issue and Potential Reforms" series that is intended to give attendees—including congressional staff members, as Congress considers related legislation—a solid foundation of the past, present, and potential future of multiemployer pension plans. Senior Pension Fellow Linda K. Stone moderated. The next two briefings will be next Monday, July 22, and on Friday, Aug. 2. Read more here, and see the Academy's Facebook and Twitter accounts for photos.
Reminder—Annual Volunteer Survey
Reminder, there's still time to take the Academy's Annual Volunteer Survey. In the survey, you will be able to review current volunteer opportunities across all practice areas and in professionalism to see whether you want to express your interest in volunteering for the Academy. The survey will be open through Friday, July 26.
Alerts
Public Policy Activity
Upcoming Events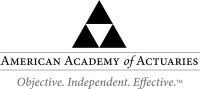 Follow the Academy on Facebook, LinkedIn, and Twitter.

---
1850 M Street NW • Suite 300 • Washington, DC 20036 • 202.223.8196 • www.actuary.org
Copyright 2019 American Academy of Actuaries. All rights reserved.