This Week, Aug. 30 - Sept. 3, 2021
Read the latest news from the Academy.

Recent Academy Activity, Aug. 30 – Sept. 3, 2021
Academy Closed for Labor Day
Academy operations will be closed Monday, Sept. 6, for Labor Day.
Medicare, Social Security Trustees Reports Released
The annual Social Security and Medicare trustees' reports were released on Aug. 31, including actuarial analysis of those federal programs. The reports show the Medicare Hospital Insurance Trust Fund will have sufficient funds to cover its obligations until 2026, and that the combined retirement and disability trust funds of Social Security have sufficient resources to fully cover benefits until 2034. Read the Academy alert.
Medicare Issue Brief—An Academy issue brief analyzing the Medicare Trustees Report, Medicare's Financial Condition: Beyond Actuarial Balance, notes that the COVID-19 pandemic has affected Medicare revenues and expenditures in the short term, but net trust fund projections are comparable to those in last year's report, especially in the long term. It also states that Medicare faces serious financing challenges, and that changes are needed, the sooner the better, to improve the program's long-term solvency and sustainability.
Social Security—"While uncertainties remain regarding the future course of the pandemic, more is known now compared to last year about COVID-19 impacts, and the trustees' annual evaluations of what's shaping the financial health of these vital public programs discuss these impacts," said Academy Senior Pension Fellow Linda K. Stone.
Essential Elements updated—The Academy also updated its Essential Elements papers on "Medicare's Long-Term Sustainability Challenge" and "Securing Social Security" with information from the newly released trustees' reports. The Essential Elements series is designed to provide a quick and easy-to-understand overview of actuarial analyses of public policy issues for general audiences. Read the Academy news release.
Issue Brief Looks at 2022 Health Insurance Premium Drivers
The Individual and Small Group Markets Committee released an issue brief taking a look at drivers of 2022 health insurance premiums. The issue brief, Drivers of 2022 Health Insurance Premium Changes, looks at the COVID-19 impact on 2020 claims experience, among other factors.
"Insurer premium rate filings for approval by regulators for 2022 are generally based on the last full year of claims experience, 2020, with adjustments," said Academy Senior Health Fellow Cori Uccello. Read the Academy news release.
New Actuary Voices—P/C Senior Fellow Rich Gibson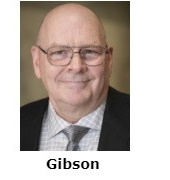 The latest Actuary Voices episode features an interview with Rich Gibson, the Academy's senior property/casualty fellow. Gibson traces his career as an actuary, which began in a high school math class and progressed to Miami University in Ohio, and then to becoming a P/C actuary. Working at the Academy, Gibson has been "dealing with different issues," including cyber risk, business interruption insurance, and wildfires. "I like being part of that," he said. Listen to or download the podcast to your favorite device.
Academy Life Policy Webinar Set for Sept. 22
The Academy will host an "Academy Life Policy Update" webinar later this month. Presenters will give a National Association of Insurance Commissioners (NAIC) Life Risk-Based Capital (RBC) update, an NAIC Life Actuarial Task Force (LATF) update, and will discuss future mortality improvement. Presenters will be Philip Barlow, chair of NAIC's Life RBC Working Group; LATF Chair Michael Boerner; and Marianne Purushotham, a member of the Life Experience Committee. Academy Life Vice President Laura Hanson will moderate. The webinar will be held on Wednesday, Sept. 22, from 12:30 p.m. to 2 p.m. EDT. Register today.
Recently Released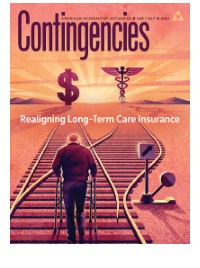 The September/October issue of Contingencies includes feature stories about transitions. "Realigning Long-Term Care Insurance" looks at why it might make sense to position long-term care insurance I within the health care continuum. "A Robot That Can Change Your Mind" covers how persuasive chatbots might be used in insurance. Plus, a President's Message from Academy President Tom Campbell on teaming up with the Academy, a Tradecraft selection on applying predictive analytics, and an Up to Code article on the Code of Professional Conduct.
The August Actuarial Update looks ahead to the Academy's Annual Meeting and Public Policy Forum. That Nov. 4–5 event will be hybrid, with in-person and virtual options. Also in the issue: The Academy's annual service award recipients; a professionalism webinar looked at proposed updates to the U.S. Qualification Standards; a new Academy Casualty Practice Council (CPC) cyber risk toolkit, which was also discussed in a late-August webinar sponsored by the CPC's Cyber Task Force; the Academy welcomed almost 300 new members in the first half of 2021; and the "Professionalism Counts" column discusses qualification standards.
Registration Closes Next Week for 2021 Virtual CLRS
Register for the 2021 Virtual Casualty Loss Reserve Seminar (CLRS), to be held Sept. 13–15. Jointly sponsored by the Academy and the Casualty Actuarial Society (CAS), the CLRS provides educational opportunities to help attendees stay current with today's loss reserve developments and learn from experts in reserving. Registration closes next Wednesday, Sept. 8—register today.
Public Policy Activity
The LTC Reform Subcommittee sent a comment letter to the NAIC's Long-Term Care Insurance Reduced Benefit Options Subgroup, regarding the July 22 exposure draft, Issues Related to LTC Wellness Benefits.
Upcoming Events
In the News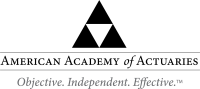 PLEASE DO NOT REPLY TO THIS EMAIL. THIS EMAIL ADDRESS IS NOT MONITORED.
If you would like more information or to contact the Academy, please visit us at www.actuary.org/content/about-us
Follow the Academy on Facebook, LinkedIn, and Twitter. Listen to our podcast.
To update your Academy email communication preferences, please login and update your Academy member profile.
---
1850 M Street NW • Suite 300 • Washington, DC 20036 • 202.223.8196 • www.actuary.org
Copyright 2021 American Academy of Actuaries. All rights reserved.