This Week, Aug. 19 - 23, 2019
Read the latest news from the Academy.

Recent Academy Activity, Aug. 19–23, 2019
Online Voting for Academy's Regular Directors Ends Today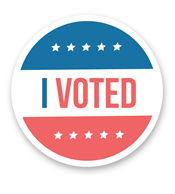 Online voting for the regular directors on the Academy's Board of Directors ends today, Aug. 23, at 11:59 p.m. EDT. All Academy members eligible as of the July 19 voting eligibility cutoff date should have received the email earlier this month from our election vendor, Intelliscan (via academy2019@intelliscaninc.net). If you haven't seen the email, please check your junk-mail folder; if you need help with or have questions about your ballot, you may email Keith Weir (kweir@intelliscaninc.com). Directors' terms will begin at the close of the Academy's Annual Meeting in November. We encourage members to take part in familiarizing themselves with the Nominating Committee's slate of the newest leaders of the Academy who will help us fulfill our mission to serve the public and the U.S. actuarial profession. For more information, visit the Academy's Board Election Center.
Post-NAIC Webinar Looks at Life Issues
The Academy's Life Practice Council hosted a "Life Post-NAIC Update" webinar Friday looking at key issues from the NAIC Summer 2019 National Meeting, held earlier this month in New York. Presenters gave an overview of NAIC's Life Actuarial Task Force (LATF) meeting and discussed LATF's timetable for the remainder of 2019; gave an update on the development of the YRT Field Test; recapped the Life Risk-Based Capital Working Group meeting and its plans for the rest of the year; and covered other pertinent life-practice topics. The webinar was moderated by Dave Neve, the Academy's vice president, life. Webinar slides and audio will be available early next week, free for logged-in Academy members.
New Professionalism Webinar—"Reliance: '…A Little Help From My Friends'"
The Academy's third professionalism webinar of the year—"Reliance: '...A Little Help From My Friends'"—is open for registration. The webinar will focus on the Actuarial Standards Board's (ASB) approaches to reliance in actuarial standards of practice and offer mini-case studies in all practice areas. Presenters will be Academy President Shawna Ackerman and ASB members Cande Olsen and Barbara Snyder. Erica Kennedy, the Academy's assistant director of professionalism (actuarial standards), will moderate. The webinar will be held on Wednesday, Oct. 16, from noon to 1:30 p.m. EDT. Register today.
Next Week—Early Registration Deadline for Seminar on Effective P/C Loss Reserve Opinions
Make sure to register by next Friday, Aug. 30, to secure the lowest rates to attend the 2019 Seminar on Effective P/C Loss Reserve Opinions. The seminar will be held Dec. 4–5 at the BWI Airport Marriott, outside of Baltimore. Attendees will benefit from interactive case studies that will provide valuable learning experiences and have the opportunity to earn more than 13 hours of continuing education credit. Register today and save.
Recently Released
The summer issue of The Retirement Report includes a Q&A with Jason Russell, chairperson of the Multiemployer Plans Committee, on highlights of the Academy's recent multiemployer plan briefings on Capitol Hill and related issues. Also in the issue, more coverage of the multiemployer briefings, a Capitol Forum webinar looks at national retirement policy, a pension webinar on return expectations, and recent legislative and regulatory activity.
Public Employment Opportunities
The New York State Department of Financial Services is seeking to fill two positions: chief actuary and supervising actuary, casualty. Information about qualifications and how to apply is available at the links; applications must be received by Aug. 23.
The Academy has long supported government employers that are seeking to hire qualified actuaries. See our Public Employment Opportunity Posting Policy for more information.
Upcoming Events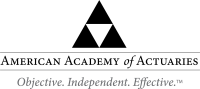 PLEASE DO NOT REPLY TO THIS EMAIL. THIS EMAIL ADDRESS IS NOT MONITORED.
If you would like more information or to contact the Academy, please visit us at www.actuary.org/content/about-us
Follow the Academy on Facebook, LinkedIn, and Twitter.
Rather not receive Academy emails? Unsubscribe by emailing membership@actuary.org.
---
1850 M Street NW • Suite 300 • Washington, DC 20036 • 202.223.8196 • www.actuary.org
Copyright 2019 American Academy of Actuaries. All rights reserved.