This Week, November 9–13, 2020
Read the latest news from the Academy.

Recent Academy Activity, Nov. 9–13, 2020
Sold-Out Virtual LHQ Seminar a Success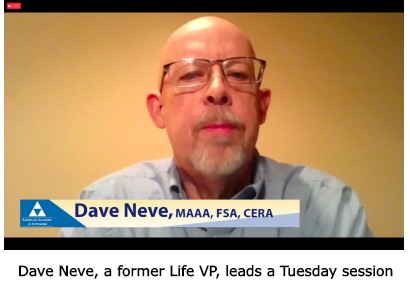 The Academy hosted a successful, sold-out Life and Health Qualifications Seminar this week. Held virtually this year, the seminar is in its 20th year and its interactive case-study breakout sessions have long been highly valued by attendees, with many returning every few years to brush up on skills. Breakout rooms allowed for interactive discussion. Attendees gained required basic education and continuing education to be qualified to sign National Association of Insurance Commissioners (NAIC) Life and Health annual statements of actuarial opinion (SAOs), and a range of topics were discussed, including principle-based reserving, risk adjustment data validation, risk-based capital, and actuarial professionalism. Incoming Actuarial Standards Board Chairperson Darrell Knapp, who presented and moderated several sessions, chaired the committee that organized this year's seminar.
Academy Comments to NAIC Special Committee on Race and Insurance
Academy Casualty Vice President Lauren Cavanaugh addressed the NAIC's Special Committee on Race and Insurance on Thursday, speaking to her prepared comments previously submitted, covering actuarial guidance, disparate impact, and data quality. She recommended consideration of independent organizations to examine and certify third-party data for hidden biases, accuracy, and relevance. She also described for commissioners and regulators several actuarial standards of practice (ASOPs) relevant to actuarial practice in areas being looked at by the special committee.
Next Week—Pension Webinar on Modeling ASOP Practice Note
The Pension Committee will present a webinar next week, "Practice Note on ASOP No. 56, Modeling: A Discussion of the Exposure Draft." Presenters will provide an overview of the recently exposed practice note Modeling—For Pension Actuaries. Continuing education and continuing professional education credit under Joint Board for the Enrollment of Actuaries rules will be available. The webinar will be held Tuesday, Nov. 17, from 3:30 to 5 p.m. EST. Register for the webinar today.
Register for December's Virtual Seminar on Effective P/C Loss Reserve Opinions
Coming next month, the Academy's Seminar on Effective P/C Loss Reserve Opinions will cover the latest requirements including regulatory guidance and actuarial qualification standards through intensive presentations, case studies, and open dialogue and Q&A. Seminar sessions—to be held on Dec. 9–10 and 14–15—will begin at 1 p.m. EST each of the four days and run through the afternoon. Daily and group registrations are available. Don't miss out—register today.
Save the Date—Professionalism, Pension Webinars Set for December
Save the date for two Academy webinars next month:
Registration for both webinars will open soon.
Public Policy Activity
Upcoming Events
In the News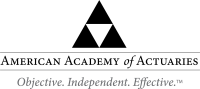 If you would like more information or to contact the Academy, please visit us at www.actuary.org/content/about-us
Follow the Academy on Facebook, LinkedIn, and Twitter. Listen to our podcast.
---
1850 M Street NW • Suite 300 • Washington, DC 20036 • 202.223.8196 • www.actuary.org
Copyright 2020 American Academy of Actuaries. All rights reserved.