This Week, June 28- July 2, 2021
Read the latest news from the Academy.

Recent Academy Activity, June 28 – July 2, 2021
Happy Fourth of July From the Academy
Academy operations will be closed Monday, July 5, in observance of Independence Day.
USQS Second Exposure Draft Released for Comment
The Committee on Qualifications approved release of a second exposure draft of the Qualification Standards for Actuaries Issuing Statements of Actuarial Opinion in the United States (USQS). This document is intended to replace the Qualification Standards (including Continuing Education Requirements) for Actuaries Issuing Statements of Actuarial Opinion in the United States that took effect Jan. 1, 2008. The comment deadline for the second exposure draft is Aug. 20. The Transmittal Memorandum at the beginning of the exposure draft describes the changes proposed to the existing USQS and the changes from the first draft as a result of input from commenters. Information on how to submit comments can be found here.
Academy Board Nominees Announced
The Nominating Committee announced the slate of two incoming vice presidents, two new regular directors, and a returning regular director to serve on the Academy Board of Directors, with terms beginning in November.
The nominees for vice president positions, who serve two-year terms, are:
Seong-min Eom, Vice President, Risk Management and Financial Reporting; and

Benjamin Slutsker, Vice President, Life.
The nominees to be regular directors, who will serve three-year terms, are:
Dorothy Andrews, chairperson of the Data Science and Analytics Committee;

Chris Carlson, a former Actuarial Standards Board member; and

Annette James, chairperson of the Health Equity Work Group.
For more information, see the June Actuarial Update.
Farewell to Executive Director Mary Downs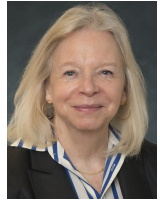 The Academy bid a fond farewell to Executive Director Mary Downs, who retired at the end of June and was conferred by the Academy Board with "honorary membership" in the Academy in recognition of her years of service to the Academy and the U.S. actuarial profession. Mary was feted by Academy staff in a "virtual happy hour" in which staff members shared their heartfelt memories with Mary, offered appreciation of her many laudable qualities, and even served up a serenade accompanied by a ukulele. Please join Academy leadership and staff in wishing Mary all the best in this next chapter of her remarkable life.
Take the Academy's Volunteer Survey
Each year, the Academy, through its volunteer survey, seeks to offer the widest opportunity possible to its members to volunteer on committees.
As Academy President Tom Campbell's letter to members notes, the Academy has an interest in gathering different points of view from its members to assist the Academy leadership in tackling important actuarial issues, and in developing Academy volunteer leadership from diverse backgrounds and with different types and levels of experience. Your participation can help with this effort. The survey is available via the members-only section of the Academy website.
If you would like to join your colleagues in volunteering at the Academy, please take our annual volunteer survey, which was emailed to members on Thursday. The survey will close on July 30. If you have any questions about volunteering or the survey, please contact the Academy's director of membership, Kasha Shelton, by email (volunteersurvey@actuary.org).
Recently Released
The July/August issue of Contingencies dives deep into the world of puzzles—thorny theoretical head-scratchers, real-life challenges, and statistical stumbling blocks. The cover feature story, "The World's Most Challenging Math Problems," looks at seven elusive puzzles that have tormented mathematicians for years … do you have what it takes to solve them? In "Hurricane Season No. 39," read about the human and logistical hurdles the author had to puzzle through after Puerto Rico was hit by back-to-back monster cyclones in 2017. Also, "How Not to Be Wrong," a compendium of probabilistic and statistical fallacies, will show you some blind spots that may surprise you. And, our regular lineup of devilishly challenging original puzzles, a President's Message from Tom Campbell on meeting your continuing education requirements, and an Up to Code piece on ethics as related to the Code of Professional Conduct.
In addition to the above items on the USQS exposure draft, volunteer survey, and Board nominees, the June Actuarial Update covers pension volunteers and Academy staff who met with Rep. Rick Allen on pension issues; the "Member Spotlight" features Nancy Behrens, chairperson of the Committee on Professional Responsibility; and the "Professionalism Counts" column delves into your role in standards-setting.
Public Employment Opportunity
The New York City Office of the Actuary is seeking to fill an administrative actuary position: deputy chief actuary for the Certification Services Division (CSD). Duties include oversight of the CSD and managing staff of about 10 individuals. For more information, visit https://a127-jobs.nyc.gov and note Job Opening ID No. 461344.
The Academy has long supported government employers that are seeking to hire qualified actuaries. See our Public Employment Opportunity Posting Policy for more information.
Alert
Legislation was introduced in the U.S. House of Representatives, the Well-Being Insurance for Seniors to be at Home (WISH) Act, to create a public catastrophic long-term care insurance program. Read the Academy alert.
Public Policy Activity
Lauren Cavanaugh, vice president, casualty, and Laura Hanson, vice president, life, co-presented verbal comments to the NAIC's Special (EX) Committee on Race and Insurance regarding proposed charges being considered by the committee. Their remarks addressed property/casualty and life workstream concerns addressed in comment letters previously submitted by Academy President Tom Campbell in April and May.

The Data Science and Analytics Committee submitted comments in response to a joint request for information and comment from several federal agencies regarding financial institutions' use of artificial intelligence (AI) and machine learning.

The Intersector Group published notes from its May conference call with the Treasury Department and Internal Revenue Service.
Upcoming Events
In the News
A subscriber-only Life Annuity Specialist story on the potential use of oral care data in underwriting quoted Sue Bartholf, chairperson of the Life Underwriting and Risk Classification Work Group, on adding new data elements to the underwriting process.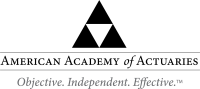 If you would like more information or to contact the Academy, please visit us at www.actuary.org/content/about-us
Follow the Academy on Facebook, LinkedIn, and Twitter. Listen to our podcast.
---
1850 M Street NW • Suite 300 • Washington, DC 20036 • 202.223.8196 • www.actuary.org
Copyright 2021 American Academy of Actuaries. All rights reserved.